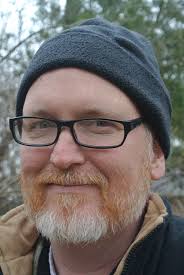 Darren DeFrain is the author of numerous short stories, essays, and screenplays, as well as the story collection Inside & Out (MSR Press) and the cult novel The Salt Palace (New Issues Press). Both books are available online through Dzanc Books. He is a graduate of the University of Utah (B.A. in English, B.S. in Psychology, minor in Italian), Kansas State University (M.A.), Texas State University's M.F.A. program and Western Michigan University, where he received his Ph.D. in creative writing in 2000. He lives in Wichita, Kansas with his wife Melinda and is the Director of the Writing Program at Wichita State University. He's currently completing a collection of essays, A Moveable Bar-B-Q; and at work, with Fran Connor, on a book about punk.
Check out Dr DeFrain's website here!
Contact Dr. DeFrain at darren.defrain@wichita.edu.