Introducing the Program in Local and Community History
The Local and Community History Program's mission is to study the local area and the communities within it. Students will take a cornerstone introductory course that highlights specific skills and research techniques. Students will take a course in either the History of Kansas or the History of Wichita as well as a specialty course or internship to deepen their skill set. Students may also use this track in combination with other opportunities, such as museum studies and public administration courses. As with the Public History Program, students also take a core of common history classes, two seminars, comprehensive exams, and a thesis.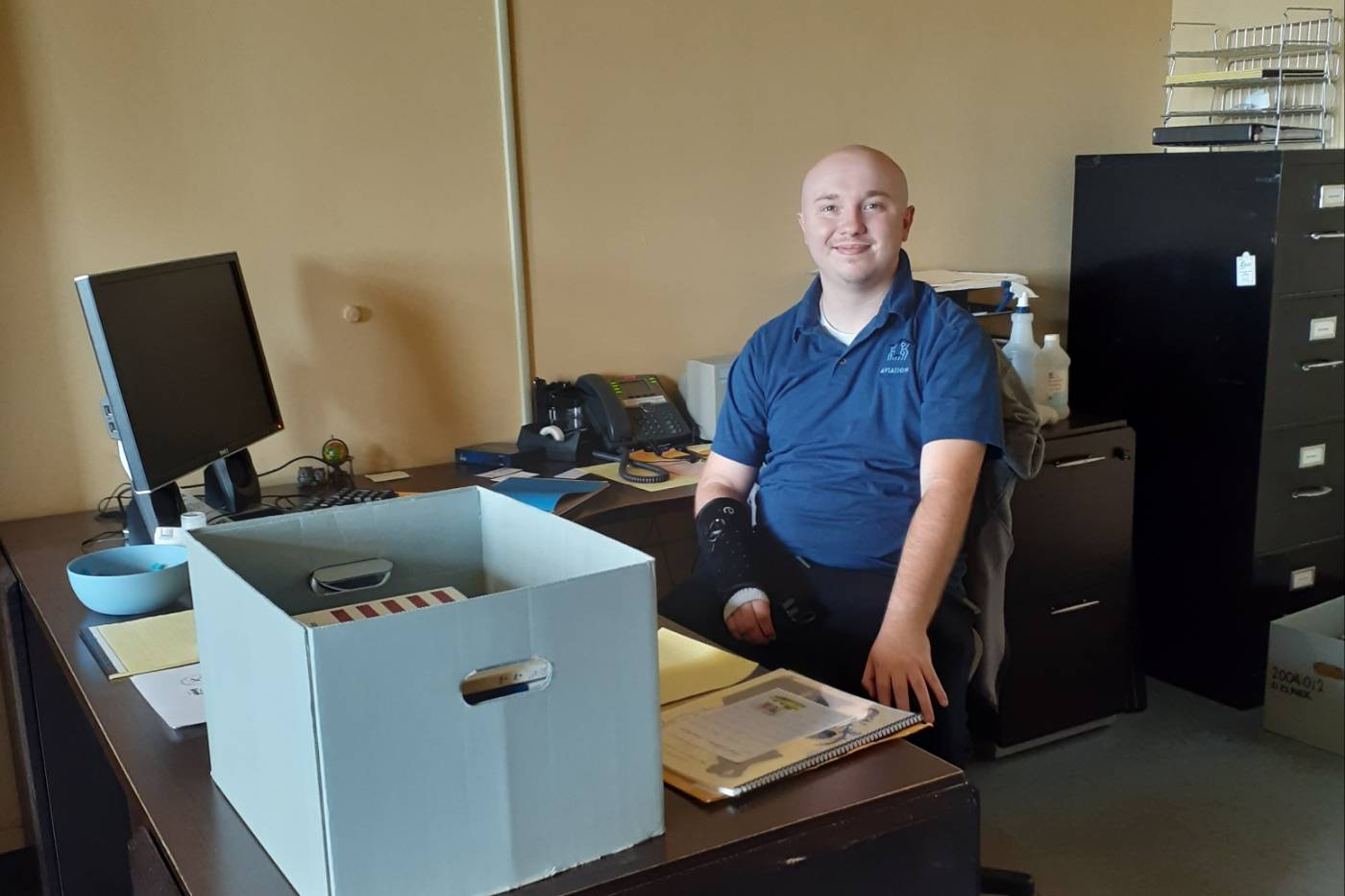 "As a curator at a small museum, I find myself having to think strategically about raising and lowering the heat of conflict, identifying whether or not a technical solution makes sense in light of larger cultural problems, and fielding and interpreting difficult interpretations. I believe that I am better equipped to meet the challenges of my position at this museum, in large part due to that pairing of coursework, class discussion, and practical application." Joshua Mackey, curator at the Kansas Aviation Museum
The program began as a project in the Public History Program in 1988, one of the oldest such programs in the Midwest and an early leader in the Public History movement under the guidance of figures such as Hal Rothman and Rebecca Conard. Officially a track within the Department of History's master's program, the program featured a core of classes that prepared students for careers outside of the academic world including museums, historic preservation, and archives. A few years ago, the program adopted a new name to emphasize local and commuity history. Public History remains central to the program, since many local and community historians work with and for museums, architectural consulting firms, libraries, and public agencies. However, the tools and techniques of studying "Nearby History" can also relate to the work of classroom teachers who use local examples. Meanwhile, a growing number of academic scholars are finding that local stories can deepen and shape our understanding of larger national and even global trends. Even those who go on to careers in the military, business, and the professions will find in Local and Community History a set of resources to apply to their various careers and projects.
The shift makes the program at the same time broader in application and more focused in topic. "Universities today are called upon to be 'Stewards of Place,'" says program director Jay M. Price. "Institutions like Wichita State have to be active participants in their community. Reaching out to record, preserve, research, and present the myriad of local stories helps us all."
The official change will occur in spring 2016 although efforts to highlight the program and its opportunities are already starting to take place. For more information, contact Jay M. Price at jay.price@wichita.edu or by calling 316-978-7792.