"The local is where history happens!"
The Local and Community History Program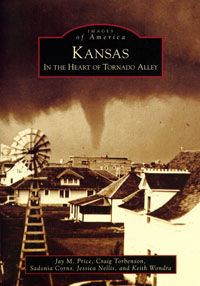 The Local and Community History Program promotes the study of regions, cities, neighborhoods, institutions, organizations, and instances where people come together as small groups. One facet of the program is a graduate track that gives students the skills to study these topics and opportunities to develop those skills in Wichita and the surrounding vicinity. In addition, the program engages the university, as well as people and institutions in the area, to explore, preserve, and share their stories, history, and experiences.
These activities include museum work, historic preservation, archives, contract work, policy analysis, community history, publishing, and support for businesses and institutions. This work combines the skills and knowledge common to all historians with an understanding of how to convey historical knowledge in a variety of forms. Some of the activities that local and community historians will participate in are writing for non-academic audiences, creating exhibits, surveying historic properties, and cataloguing collections of documents and artifacts. Also, many students participate in the university's Society of Public Historians.
A cornerstone of the program is a graduate track in the master's program that integrates a traditional history curriculum along with specialized classes, applied coursework, and field experiences. Degree requirements include core classes, a comprehensive examination (for recommended reading list, click here), and a thesis.
Program:
Introductory Course (HIST 701) 3 credit hours
Application Course (HIST 702, 703, 705, 781) 3 credit hours
Regional History (HIST 528 or 535) 3 credit hours
Seminars (HIST 730-33) 6 credit hours
Content Course (500 and 600 level) 12 credit hours
Advanced Historical Methods (HIST 725) 3 credit hours
Thesis Research (HIST 801) 2 credit hours
Thesis (HIST 802) 2 credit hours
__________________________
Total credit hours 34
Required Courses
Introductory Course
History 701. Introduction to Local and Community History (3). Introduces the study of local history and community history. Discusses the various venues through which local and community history takes place including historic preservation, archival administration, museum studies, documentary work, and writing for a variety of audiences. Students learn relevant practices as well as issues that face those who study local topics and/or specific communities. Prerequisite: graduate standing
or instructor's consent.
Application Electives
History 702. Historic Preservation (3). Advanced survey of the multifaceted, multidisciplinary field of historic preservation. Presents a broad view of the many arms of preservation in the U.S. as well as the numerous opportunities available to trained professionals in the field. Prerequisite: History 701 or instructor's consent.
History 703. Museum Administration (3). Addresses the many facets of museum administration from a specialist's point of view. Covers collecting, management, law and ethics, and resource development. Gives a close view of the operations of American museums. Prerequisite: History 701 or instructor's consent.
History 705. Introduction to Archives (3). Introduces the basic knowledge, theory, and related skills of archival administration, including the nature of information, records and historical documentation; the role of archives in modern society; and issues and relationships that affect archival functions. Students learn the theory and skills necessary to understand and apply basic archival functions. Prerequisite: graduate standing and/or instructor's consent.
Internship in Public History (1-4). Students in the Local and Community History Program may choose to take an internship to highlight skills in with a particular institution or setting, operating under the guidance of a professional in the field. Type and level of responsibility vary depending on student's interests and work setting. Students may take History 781, Cooperative Education in History, in lieu of History 803. Prerequisite: History 701 or instructor's consent.Public History students have served at or completed projects for:
Block Island Historical Society
Botanica, The Wichita Gardens
Cessna Aircraft Company
Davis Preservation
Dwight D. Eisenhower Presidential Library
Exploration Place
Harvey County Museum
Kansas Aviation Museum
Kansas Oil Museum
Kansas Sports Hall of Fame
Lone Chimney Films
Mid-Kansas Jewish Federation
Mount Hope Public Library
Museum of World Treasures
Nevada City Museum in Virginia City, Montana
Old Cowtown Museum
The Orpheum Theater
Sedgwick County Records Management
Sedgwick County Zoo
Wichita Public Library
Wichita State University Libraries Special Collections & University Archives
Regional History Course.
Students take one of the two following
HIST 528. History of Wichita (3). A history of Wichita, Kansas, 1865–present, emphasizing the lessons of local history for future planning and its importance to an individual citizen's sense of place
HIST 535. History of Kansas (3). History of the Kansas region from Spanish exploration to the present, empha-sizing the period after 1854.
History Courses
History Electives. Students take an additional twelve credit hours of history courses numbered 500 or above. These courses cover various subjects in the fields of American, European, and Ancient and Medieval History. (12)
History 725. Advanced Historical Methods (3). Reviews basic historical research methods, the general character of field bibliographies, and recent interpretations and the techniques of professional narrative development. Prerequisite: departmental consent.
History 729-730. Seminars in American History (3-3) [or History 733-734, Seminars in European History (3-3)]. (Total of 6 hours.) Topics vary from semester to semester depending on instructor. In addition to assigned readings, students typically write a research paper. Prerequisite: departmental consent.
History 801. Thesis Research (2). Research leading to thesis completion. Student works individually with major professor.
History 802. Thesis (2). Thesis completion. Students works individually with major professor.
Student Projects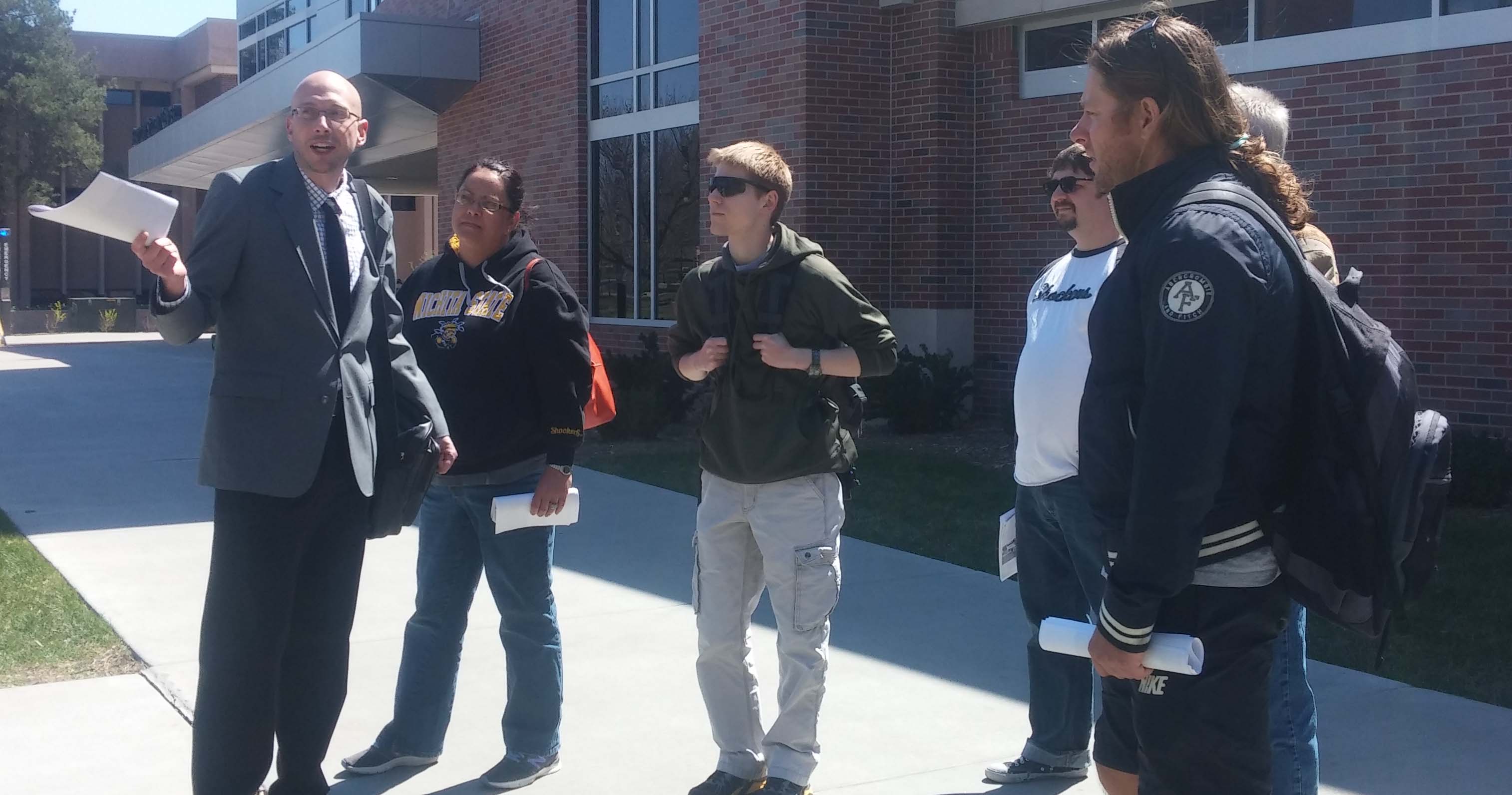 In addition to specific internships and cooperative education efforts, students have worked on numerous book projects, including African Americans of Wichita; Wichita: 1930-2000; Kansas: In the Heart of Tornado Alley; Wichita's Lebanese Heritage; The Cherokee Strip Land Rush; Wichita's Legacy of Flight; and From the Land of Andalusia to the Wheat Fields of Kansas: A History of Wichita's Historic Orpheum Theatre. Other projects include creating a walking tour of WSU campus, a study of Highland Cemetery, a national register nomination form for the Wirkler-Krehbiel House, and a project documenting the history of local bands from the 1950s through the 1970s. WSU students participate in the Kansas Museums Association annual conference and the Kansas Association of Historians, among others! For more information, check out the Society of Public Historians
Depending on their course of study, students will take either a second internship/work experience or a supplementary class connected with their career goals to meet the minimum credit requirements. See the section on supplementary classes for suggested coursework.
Supplementary Classes
Depending on their course of study, students may, in addition to their required classes, take courses in an outside discipline such as art, anthropology, geography, or business. For example, students interested in a career in museum work might take Anthropology 606 (Museum Methods) or Anthropology 607 (Museum Exhibition) or classes in Public Administration.
Students who have not taken an appropriate historiography course as an undergraduate are required to take History 698 for graduate credit in addition to the courses outlined above.
While they are not offered for credit, students are encouraged to attend workshops such as that of the Campbell Center or go through the National Park Service's on-line interpreter training program.
Financial Information
Assistantships and Scholarships: Graduate assistantships are available on a competitive basis. Students must apply by March 1 of each year. Graduate Teaching Assistants receive a stipend plus a partial tuition waiver. Graduate Research Assistants receive the same stipend, but without a tuition waiver.
Tuition & Fees: Tuition and fees are subject to change by action of the Kansas Board of Regents or the state legislature. Please contact the Department of History for current tuition and fees.
Financial Aid: Loans and work-study assistance are available through the Office of Student Financial Planning and Assistance. Their telephone number is 316-978-3430.
To learn more about department awards, please go to our awards page
Reaching Us
For more information about the Public History program at Wichita State University, please contact:
Jay M. Price
Local and Community History Program Director
Office: 316-978-7792
Fax: 316-978-3473
jay.price@wichita.edu