Department News
Pearson's research published in Gender & Society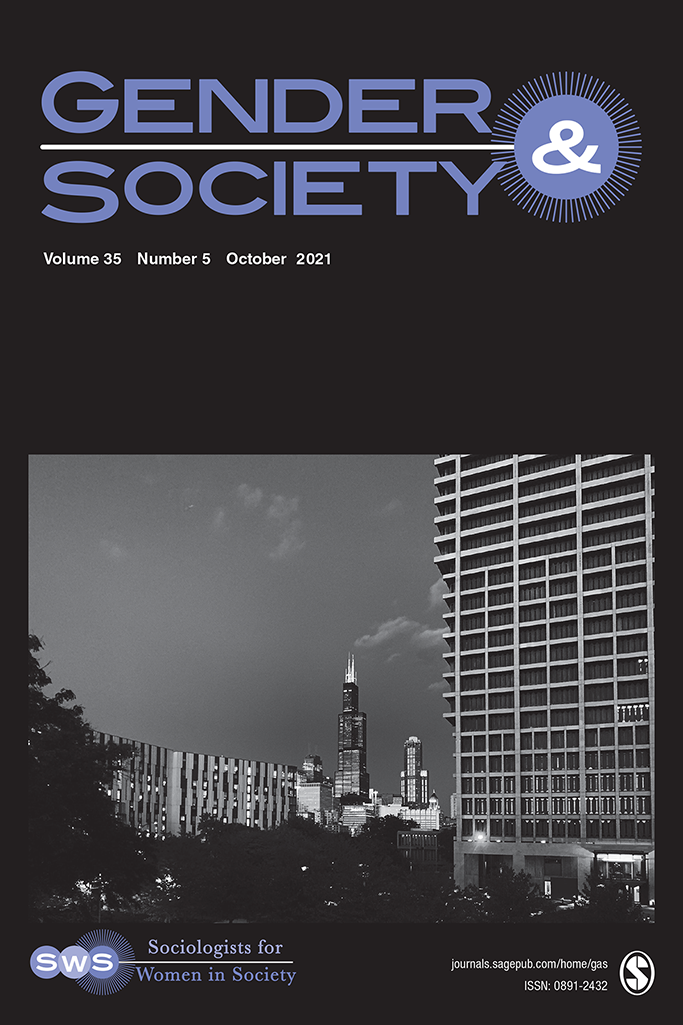 New research from WSU sociology professor Dr. Jenny Pearson and her colleagues at Portland State University (Drs. Lindsey Wilkinson and Dara Shifrer) explores educational outcomes among gender diverse youth. The High School Longitudinal Study of 2009 is the first nationally representative, population-based data set that includes measures of gender identity and educational outcomes. Using the data from the fourth wave (2016), the authors compare the educational outcomes of gender-diverse youth—binary transgender, nonbinary, and gender unsure—with those of cisgender youth. Results suggest that while binary trans youth and gender questioning youth have lower levels of educational success than their cisgender peers, nonbinary youth do not. Using minority stress theory and a structural symbolic interaction framework, the authors consider how social-structural location and feelings of belonging and engagement in school help to explain these differences.
Sociology professor wins prestigious teaching award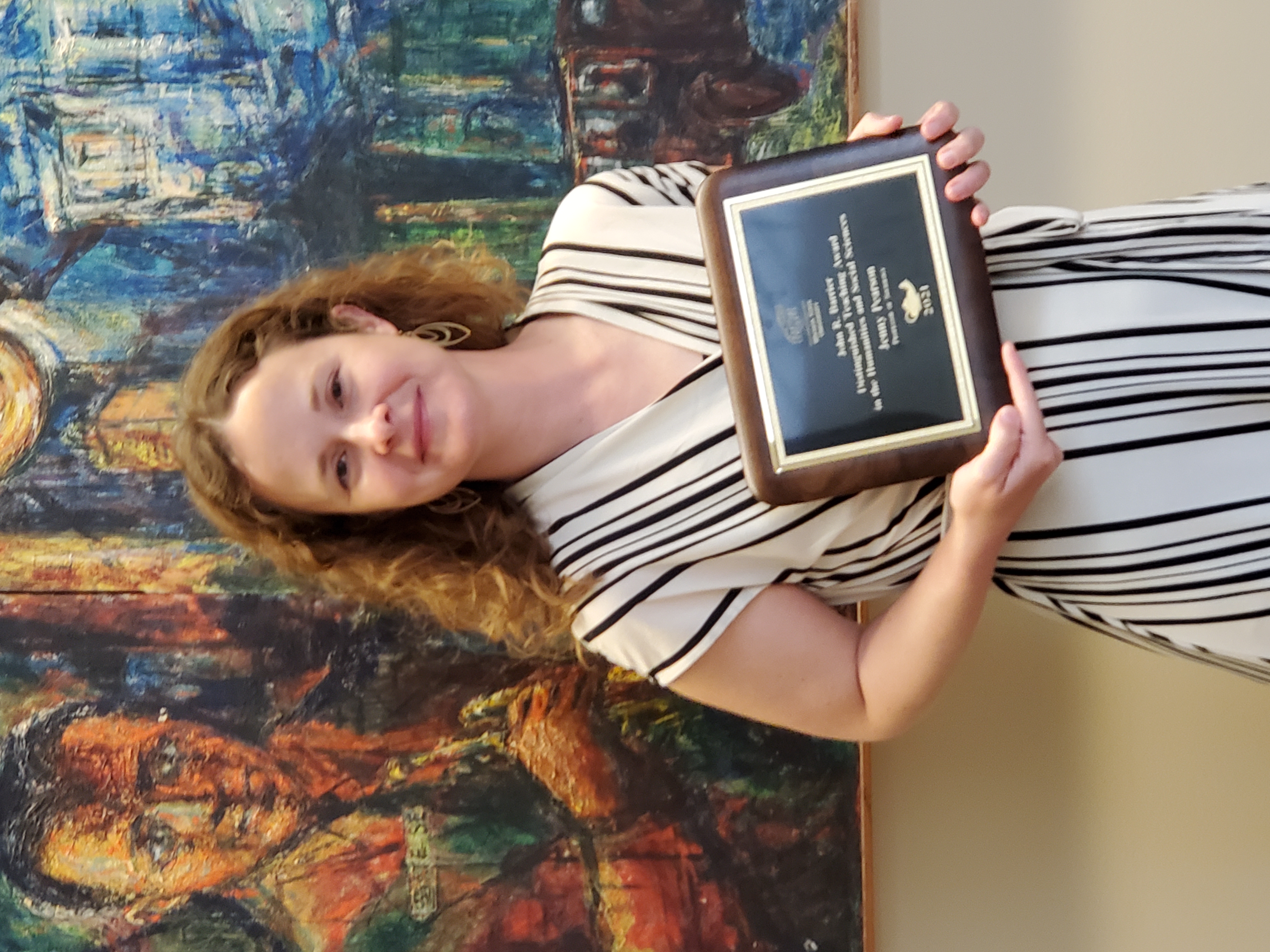 Dr. Jennifer Pearson, Professor of Sociology at Wichita State, is the recipient of the 2021 John R. Barrier Distinguished Teaching Award in Humanities and Social Sciences. This prestigious award is presented each year to one member of the WSU faculty who demonstrates superb teaching, who connects with students in extraordinary ways, and who makes a difference in the lives of students. Dr. Pearson teaches a wide range of undergraduate and graduate courses on subjects including sexuality, education, gender, and research methods. In her teaching, she emphasizes how students can apply the tools of sociology to their own lives, drawing attention to how social structures and structural inequalities impact their relationships, experiences, and behaviors. In addition, she serves as faculty advisor for Spectrum: LGBTQ & Allies, a student organization promoting academic success and advocacy for LGBTQ+ students at WSU, as well as the Shocker Sociology Club. Complementing the work that she does in the classroom, Dr. Pearson's collaboration with organizations on and off campus helps to make spaces and policies more inclusive and equitable for all students.
WSU sociologist delivers Perspective on the Pandemic
Wichita State sociologist Chase Billingham delivered a presentation on September 2 as part of the Perspectives on the Pandemic series organized by WSU's Fairmount College of Liberal Arts and Sciences. Billingham's presentation, "Rethinking the City and the Community for a Post-Pandemic World," examined current urban economic, demographic, and cultural patterns and the ways in which the COVID-19 pandemic may impact cities--including the city of Wichita--over the long run. Billingham's analysis of local economic trends also informed his comments in an interview with local news station KWCH regarding the impact of the pandemic on the regional aircraft manufacturing industry.
New article examines school safety and security
How do parents' perceptions of school safety affect their decisions about where to send their kids to school? And how do features of school security systems that are ostensibly designed to make schools safer (like metal detectors and security guards) affect how safe parents think those schools actually are? A new article by WSU Sociology professor Chase Billingham, published in The Sociological Quarterly, examines those questions. Using data from an experimental survey, Billingham and his coauthors find that parents respond negatively to those heightened security measures. In other words, they make parents feel less safe, not more safe, about schools, and they also make parents less likely to want to send their kids to those schools. Importantly, parents' perceptions of school safety are also heavily influenced by the racial composition of the student body, and their interpretations of school security systems are often viewed through a racialized lens. This research may have important implications for cities as they strive to build and operate public schools for all of our kids that are safe and secure, while also being warm, inviting places that facilitate integration and student learning.

Click here to read the article: "In Search of a Safe School: Racialized Perceptions of Security and the School Choice Process"

Matson chosen for Academy for Effective Teaching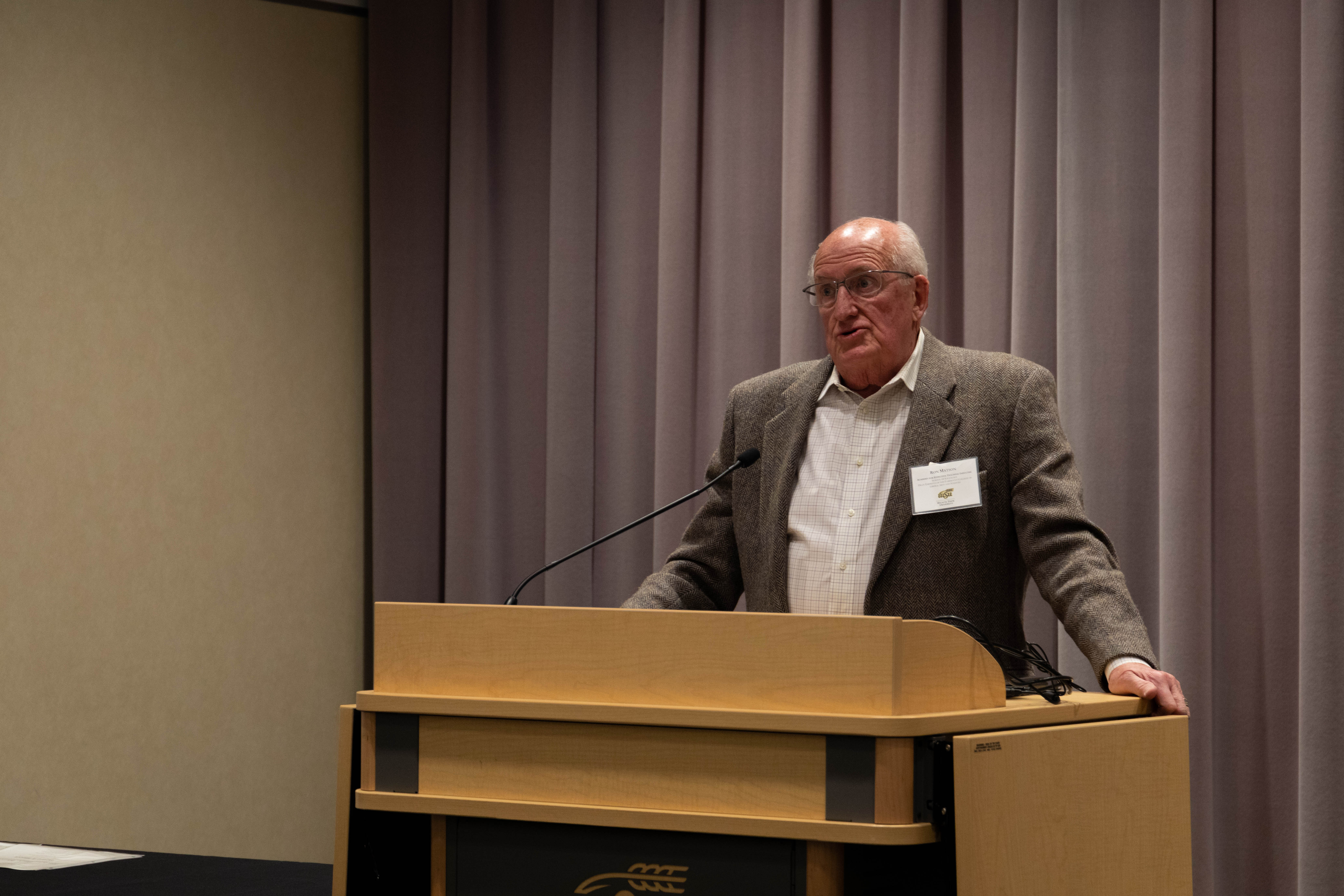 In November, Ron Matson, Associate Professor Emeritus of Sociology at Wichita State, was inducted into the university's prestigious Academy for Effective Teaching. Matson, who served for six years as Dean of Fairmount College of Liberal Arts and Sciences and for over a decade as Chair of the Department of Sociology, has been a widely acclaimed teacher and scholar at Wichita State since joining the faculty in 1970. In particular, his Men and Masculinities class was renowned across the university, regularly attracting hundreds of students. Dean Matson previously received the AET Teacher of the Year award in 1996.
WSU grad wins national student paper award
Kallie Kimble was recently named this year's recipient of the Frank Lindenfeld Outstanding Student Paper Award, given by the Association for Humanist Sociology for the best student paper of the year. Kallie received the award for her paper "Age Discrimination in the Workplace: Policy Alternatives to Bolster Protections for the Aging Workforce." Her paper examines and assesses the federal Age Discrimination in Employment Act and proposes policy reforms to address the evolving needs of the aging U.S. population. This paper was originally written as a final project in a seminar on Aging and Public Policy, taught by WSU professor Twyla Hill. Kallie received a BA in sociology from WSU in 2017, and she completed her MA in sociology at WSU in 2019.
WSU Sociology student wins research competition
Jamie Wooley, a graduate student in the Department of Sociology, received the top honor in this year's Graduate Research and Scholarly Projects (GRASP) Symposium, an annual event organized by the Wichita State University Graduate School. This annual symposium is designed to highlight the excellent research being conducted by graduate students across the university. Jamie's presentation, based on research that she conducted under the advising of Sociology Department Chair Jodie Hertzog, was titled "Sexual Minority Youth and Teen Dating Violence: Predicting Emotional Distress."

Monique Morris will keynote annual conference
The keynote speaker for the annual Gender & Sexuality in Kansas conference, organized and sponsored by the WSU Department of Sociology, will be Dr. Monique Morris, the founder and president of the National Black Women's Justice Institute. Dr. Morris is the author of Pushout: The Criminalization of Black Girls in Schools (The New Press, 2016). Dr. Morris's keynote address, titled "Education Is Freedom Work (and Other Critical Reflections about Responses to School Pushout for Black Girls)" will take place on Friday, March 29, at 1:00 pm in Room 233 of the Rhatigan Student Center. The address is free and open to the public. More information about the annual Gender & Sexuality in Kansas conference can be found here.
Research by WSU sociologist profiled in The Atlantic
Recent research published in the journal City & Community by WSU sociologist Chase Billingham was profiled in an article in The Atlantic magazine. The article draws on findings from Billingham's article (coauthored with the University at Buffalo sociologist Shelley Kimelberg) to examine the stigma attached to urban public schools and how people's perceptions of school quality can affect their views of the communities they inhabit, with implications for residential segregation.
"We know that these terms ["urban" and "suburban"], which might seem like they are neutral descriptions of physical spaces, are not neutral," says Shelley Kimelberg, a sociologist at the University at Buffalo who co-authored the study with the Wichita State University sociology professor Chase Billingham. "They reflect people's lived experiences and the social environment." According to Kimelberg, the influence an individual's personal experiences have in shaping how she defines the term urban contributes to a feedback loop, cementing "the idea that urban equals bad school and suburban equals good school."
Research by Billingham and the Northeastern University sociologist Matthew Hunt is also cited in the Atlantic article.
WSU alumnus publishes article in philosophy journal



Daniel Saunders, a 2018 WSU graduate, published an article in the latest issue of Stance, a peer-reviewed journal of undergraduate philosophical research. Daniel's article, "Durkheim's Relational Account of Social Ontology," examines the ontological underpinnings of the work of the great French social theorist Emile Durkheim. Daniel wrote the original draft of this article as his final essay in Chase Billingham's Sociological Theory class at WSU. Daniel is currently a graduate student studying philosophy at York University in Toronto. You can access Daniel's article here.