Wichita State's Bachelor of Applied Arts (BAA) in Media Arts combines your creativity with the technical skills necessary for an engaging career in the video game, film or recording industries. As a Media Arts student, you have access to our technology-rich production facility—Shocker Studios—where you can hone your craft among peers, faculty, and industry professionals.
Turn your creativity into a career.
Wichita State's School of Digital Arts transforms creative students into top-notch, tech-savvy visionaries. The state-of-the-art equipment housed in Shocker Studios prepares our graduates for careers in computer animation, video game design, animation, or filmmaking. Enroll now.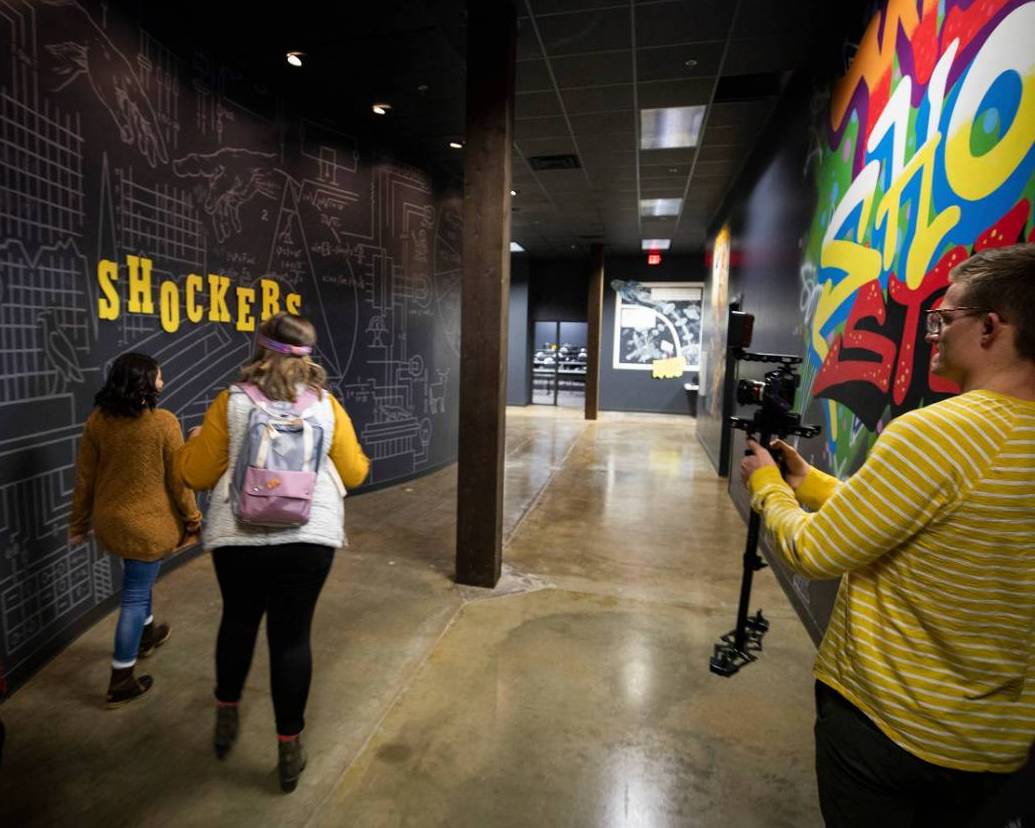 Shocker Studios
Grow professionally in our 35,000 sq ft production facility
Animation studio

Computer lab

Motion-capture studio

Film studios

Recording studios

Clay modeling studio

Design studio

Classrooms, meeting spaces and more
Come see us
If you're still in the deciding phase of your college search, there is no better way to make your decision than by visiting Wichita State. During your visit you'll explore our campus, talk to current students, meet a faculty advisor and get a feel for what it's like to be a Shocker.