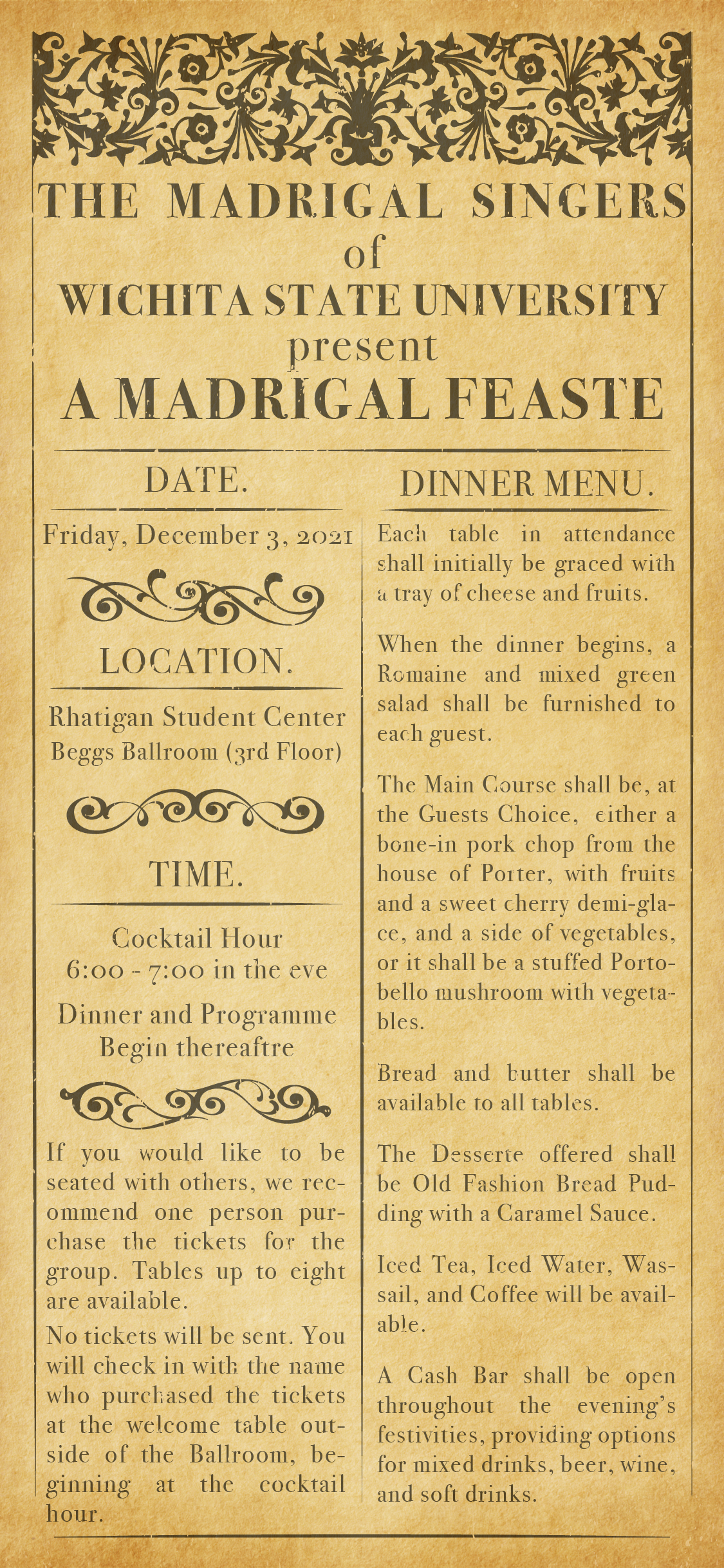 Get Tickets
Madrigal Dinner guests can order tickets from the following links:
Event Information
The Madrigal Singers of Wichita State University are putting on a Madrigal Feast!
Date, Time, Location
The Madrigal Feast will take place on Friday, December 3, 2021 in the Beggs Ballroom (3rd Floor) of the Rhatigan Student Center. The cocktail hour begins at 6pm, and the dinner and performances last from 7 to 9:30pm.
A Note About Seating and Tickets
If you would like to be seated with others, we recommend one person purchase the tickets for the group. Tables for parties up to eight are available.
No physical tickets will be sent out to guests. Your party will check in at the welcome table outside of the ballroom. Guests will be listed under the name of the person who purchased the tickets.
Dinner Menu
Each guest will select from the Bone-in Porterhouse Pork Chop or Stuffed Portobello Mushroom
A Romaine and mixed green salad
Bone-in Porterhouse Pork Chop with fruits and sweet cherry demi-glace with a side of vegetables or Stuffed Portobello Mushroom served with a side of vegetables
Bread and butter
Old Fashion Bread Pudding with Caramel Sauce
Iced Tea, Iced Water, Wassail, and Coffee
A cash bar will be open throughout the evening offering mixed drinks, beer, wine, and soft drinks.
University guests and WSU students can order tickets through our marketplace form.