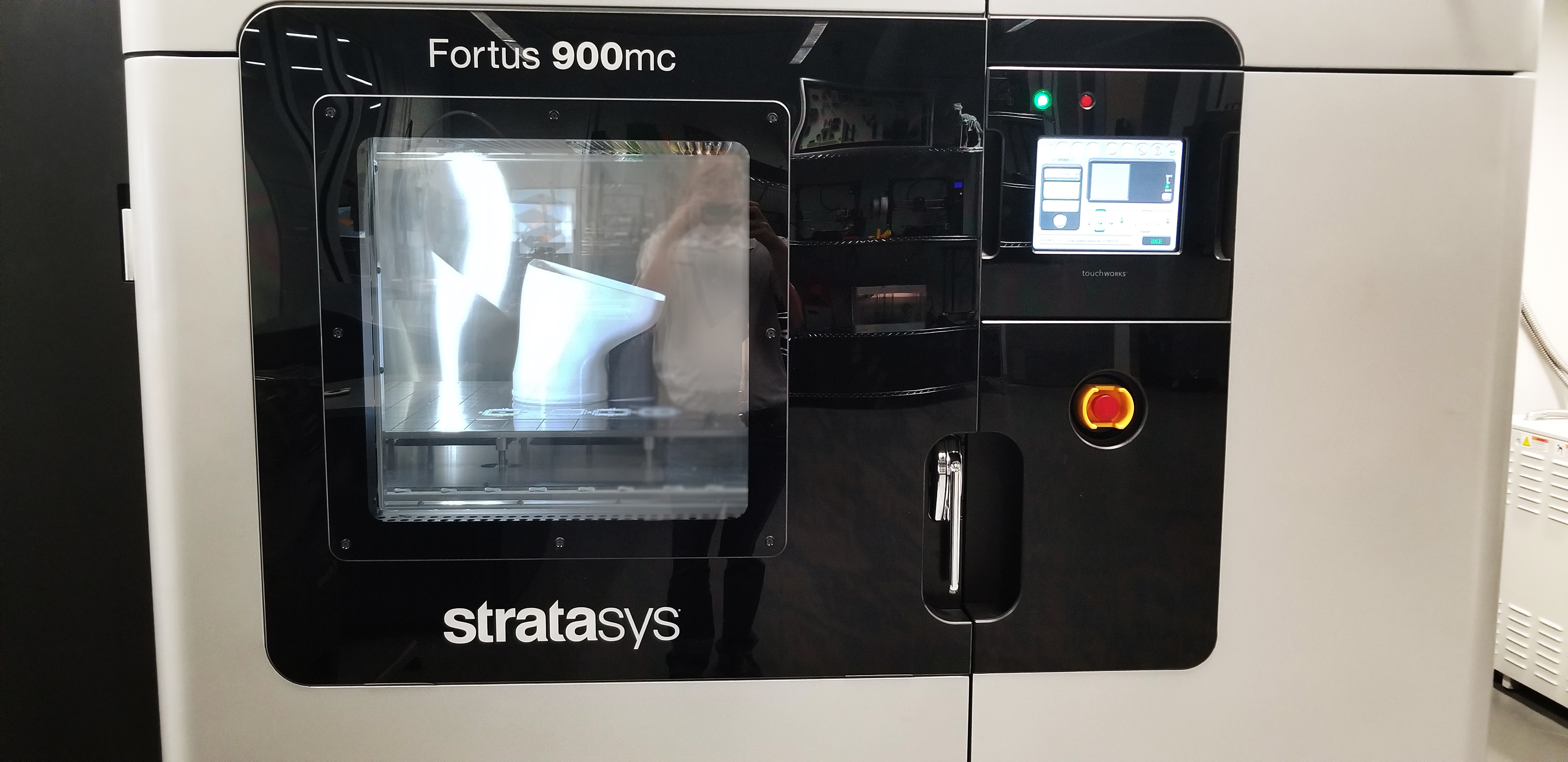 May 24, 2019
---
Wichita State University announces project funding for two major advanced manufacturing projects. Advanced Robotics for Manufacturing (ARM) awarded funding for Automation Manufacturing – Technicians for the Future, and America Makes awarded funding for a project focused on overcoming the performance limitations and degradation of additive manufacturing (AM) polymer materials when subjected harsh environments.
Automation Manufacturing – Technicians for the Future, ARM
ARM is funding Wichita State and 10 other organizations for new education and workforce development projects. Approximately $7.8 million will be invested into the 11 innovative projects aimed at discovering issues within workforce and technology that are limiting growth in the national manufacturing ecosystem.
Wichita State's project, Automation Manufacturing – Technicians for the Future, will focus on the creation of short-term, for-credit, modularized certificates to help increase the pipeline of a skilled workforce in developing and maintaining automated advanced manufacturing systems.
The resulting certificates will be stackable into an associates degree from WSU Tech and transferrable into bachelor's degree programs through Wichita State University. The project will combine Robotics Technology, Maintenance and Reliability, and Industrial Automation Machine Maintenance courses to provide employers with options to upskill employees.
"Our team is very excited about the potential of these projects to catalyze growth in U.S. manufacturing," said ARM CEO Byron Clayton. "The consistent message we hear from manufacturers is that our nation's workforce isn't adequately skilled to sustain significant economic growth. We believe our selected projects, combined with previously awarded projects, help to address this issue."
Once these projects are tested and proven, the results will be available for ARM members to replicate and integrate into their specific regional and economical need.
Service Life of Additive Manufacturing, America Makes
The Service Life of Additive Manufacturing (SLAM) project, led by Wichita State University's National Institute for Aviation Research (NIAR), in conjunction with Auburn University, EWI, Rapid Prototype + Manufacturing LLC. and the ASTM Additive Manufacturing Center of Excellence was one of five awardees of America Makes' Directed Project Opportunity for Advanced Tools for Rapid Qualification (ATRQ).
Driven by the National Center for Defense Manufacturing and Machining (NCDMM), America Makes and OSD/AFRL plan to provide $3.9M to fund multiple awards with at least $1.95 million in matching funds from the awarded project teams for total funding worth roughly $5.9 million.
The SLAM projects seeks to overcome the performance limitations and degradation of additive manufacturing (AM) polymer materials when subjected to demanding, harsh environments, which is preventing the wider adoption of AM.
The SLAM project will build on previous learnings, documentation, and methodologies to create a set of qualification tools that will enable a leapfrog for future sets of multiple materials, including UTLEM™ 9085, and processes, enabling AM to be fully utilized today as part of the path to realizing the per-layer goal and ultimately, achieving AM parts with less limitations and degradations.
"The DoD's need for rapid qualification and certification of AM processes and materials is great," said NCDMM's Executive Director of America Makes Rob Gorham. "The outcomes of the ATRQ Directed Projects from the selected awardees certainly have the potential to be game-changers for the DoD's wider adoption of AM, particularly using laser powder bed fusion technology and materials. On behalf of all of us at NCDMM and America Makes, we extend our congratulations to the five awarded project teams."
The ATRQ Directed Project Opportunity seeks to promote and accelerate the development and deployment of innovative, cost effective, and energy-efficient AM technologies with the objective of meeting defense and/or commercial needs. It is funded by the Department of Defense (DoD), Office of the Secretary of Defense, Manufacturing and Industrial Base Policy Office (OSD/MIBP) through the Air Force Research Laboratory (AFRL).
---
The mission of Wichita State University is to be an essential educational, cultural and economic driver for Kansas and the greater public good. Wichita State is a doctoral research university enrolling nearly 15,000 students and offering 59 undergraduate degree programs in more than 150 areas of study in seven undergraduate colleges. The Graduate School offers 45 master's and 12 doctoral degrees that offer study in more than 100 areas. Wichita State's Innovation Campus is an interconnected community of partnership buildings, laboratories and mixed-use areas where students, faculty, staff, entrepreneurs and businesses have access to the university's vast resources and technology. For more information, follow us on Twitter atwww.twitter.com/wichitastate and Facebook at www.facebook.com/wichita.state.