A new research partnership between Wichita State University's (WSU) National Institute for Aviation Research (NIAR) and the U.S. Air Force will create a virtual B-1 Bomber that could help the Air Force predict the future of its supersonic bombers.
The project, sponsored by the Air Force Life Cycle Management Center B1 Division, will study the effects of flight operations on aircraft structures. The NIAR team will fully disassemble the aircraft, scan every individual structural part down to the nuts and bolts, and reassemble the virtual aircraft parts to create a digital twin. The program will provide the Air Force with unprecedented information on the B-1B, allowing for the evaluation of damage or changes to aircraft usage in order to repair, modify design or structural inspection intervals, and/or reevaluate the design life of the aircraft.
"We are taking a real aircraft from the Boneyard (309th Aerospace Maintenance and Regeneration Group at Davis-Monthan AFB, Arizona), and it will fly again in a digital format," said Lt. Col. Joseph Lay, B-1 Program Manager.
The project includes digital twin, fractography, external and internal loads, finite element models (FEM) and validation work. In order to validate the FEM and define external load sets, NIAR is analyzing full-scale test data along with actual flight data from a supporting a test program at Tinker Air Force Base.
"Through the scanning process, we will discover all the places that saw structural failure or damage. It will create a living health record for the B-1," Lay said. "Then we will be able to apply data from aircraft in the field to help us predict areas that are more likely to have structural issues. This living virtual model of the B-1's structure will be superimposed with layers of maintenance data, test/inspection results, and analysis tools, which can be integrated over the aircraft's life cycle."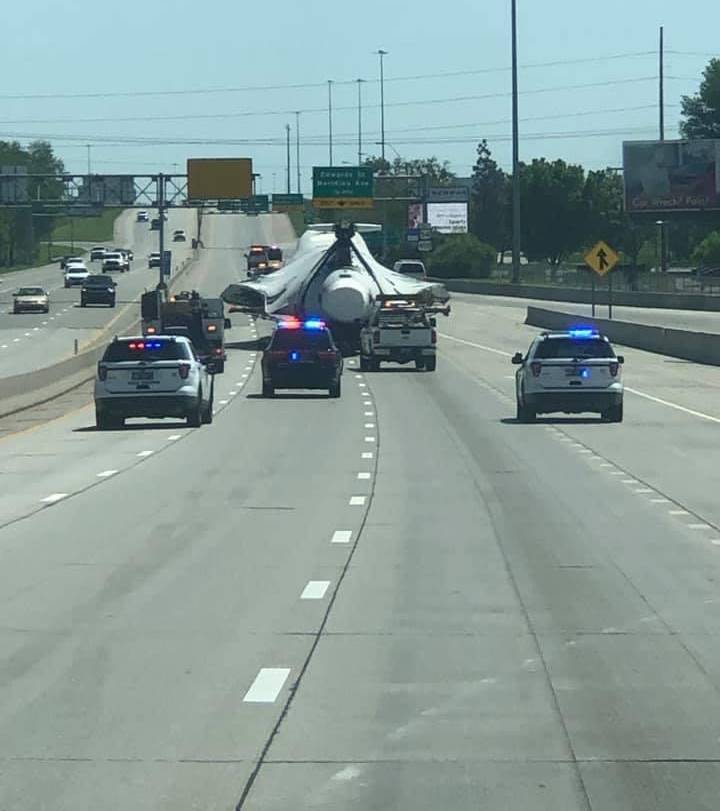 Another benefit of the digital twin is for testing prototypes of new parts and repairs.
"We have never had the ability to prototype a repair part," Lay said. "With this, we will be able to design a part and fit test it in the digital world before we manufacture the real thing. The ability to do a virtual fit check could be very beneficial."
The result is an environment that provides the best possible aircraft sustainment and fleet readiness. While this project specifically involves the B-1 Lancer, it will serve as a pilot program for the development and validation of a digital twin strategy to support aircraft that are in similar data situations.
The digital twin environment will modernize sustainment and training. Rather than interpreting engineering drawings, maintenance personnel will have the ability to look at the structure surrounding an inspection or repair area in 3D before ever touching the airframe.
"You would even be able to put on some goggles and take a virtual walk through the airplane, see how parts fit together and interact with each other without ever having to leave the office or your telework environment. We expect to learn a lot about this platform," Lay said.
"We are extremely excited to begin this program with the Air Force in support of the B1", said John Tomblin, WSU senior vice president for Industry and Defense Programs and executive director of NIAR. "The ability to provide support to airmen and increase readiness is a primary objective of this program and we hope that the results of this can impact future maintenance and sustainment for this aircraft as well as provide a platform for decades to come."
"As our fleets age, exceed design life, face obsolescence issues and more, we must be innovative in our response and NIAR's unique capabilities and experience provide us with just such groundbreaking opportunity," said Angie Tymofichuk, Deputy Assistant Secretary of the Air Force for Logistics and Product Support. "Moreover, beyond the B-1B, we look to leverage the proven methodologies across the larger USAF legacy portfolio."
Senator Jerry Moran and his staff have been integral to the relationship between Wichita State and the Department of Defense. Introductions from Sen. Moran have paved the way for multiple programs that will benefit the nation.
"Wichita State University's partnership with the Air Force to digitally engineer a B-1 Lancer is the latest example of Kansans working together to support our national security," said Senator Moran. "This project will increase the sustainability and readiness of our strategic bomber force and help our military maintain a strong presence around the globe. The Department of Defense recognizes WSU's National Institute for Aviation Research as a research and development powerhouse, and I am pleased NIAR can again provide innovative solutions that will protect Americans at home and abroad."
The actual aircraft used for this program was manufactured in 1985, and last saw active service in the late 1990s. As with many aircraft in the Air Force, it flew well beyond its original planned service life in terms of flight hours, which makes it a good candidate to study.