High-Complexity CLIA Certified Lab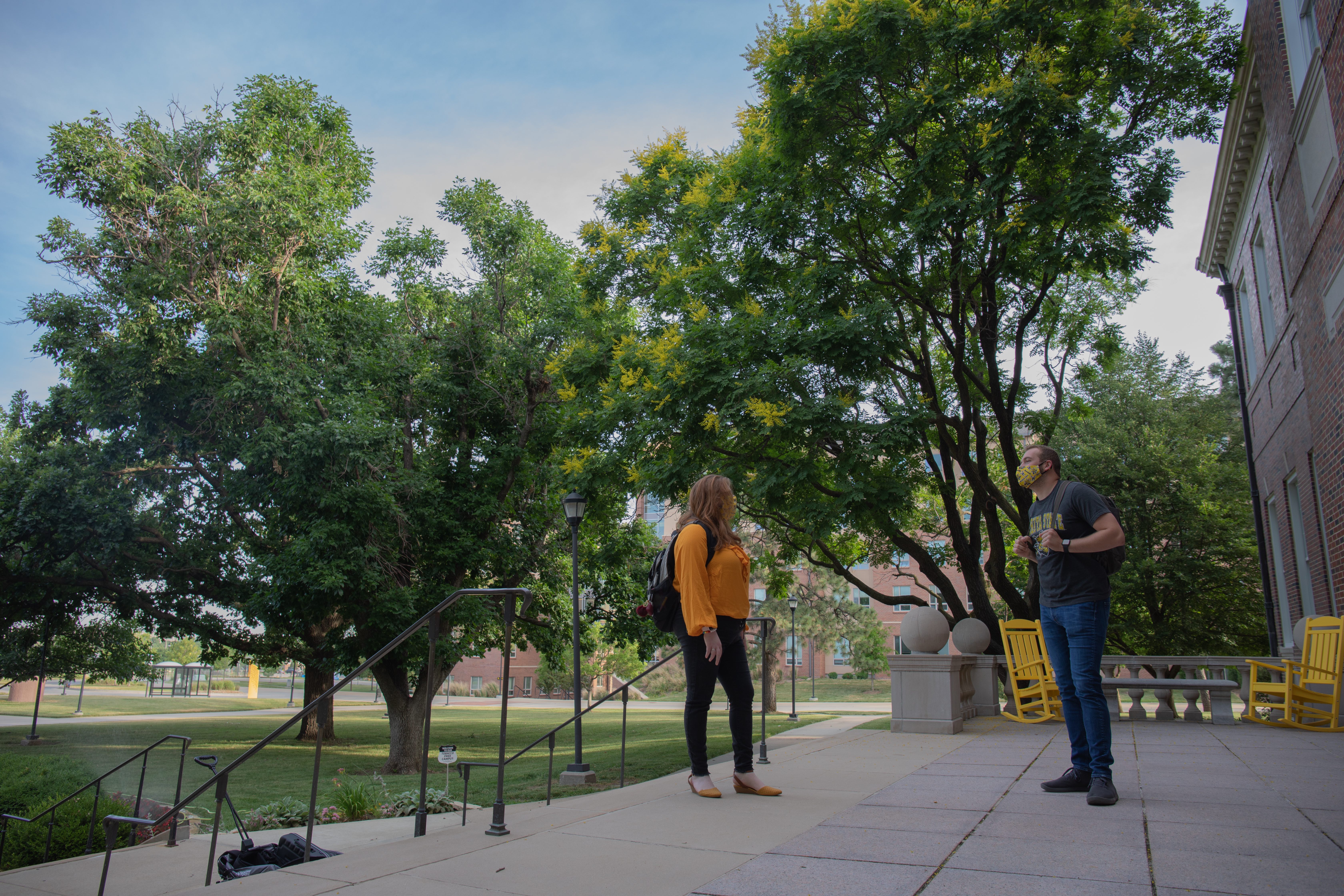 CLIA Certification
The Molecular Diagnostics Laboratory at Wichita State is CLIA (Clinical Laboratory Improvement Amendments) certified as a high-complexity laboratory by the Centers for Medicare and Medicaid Services.
WSU Molecular Diagnostics Laboratory CLIA Certification No. 17D2189034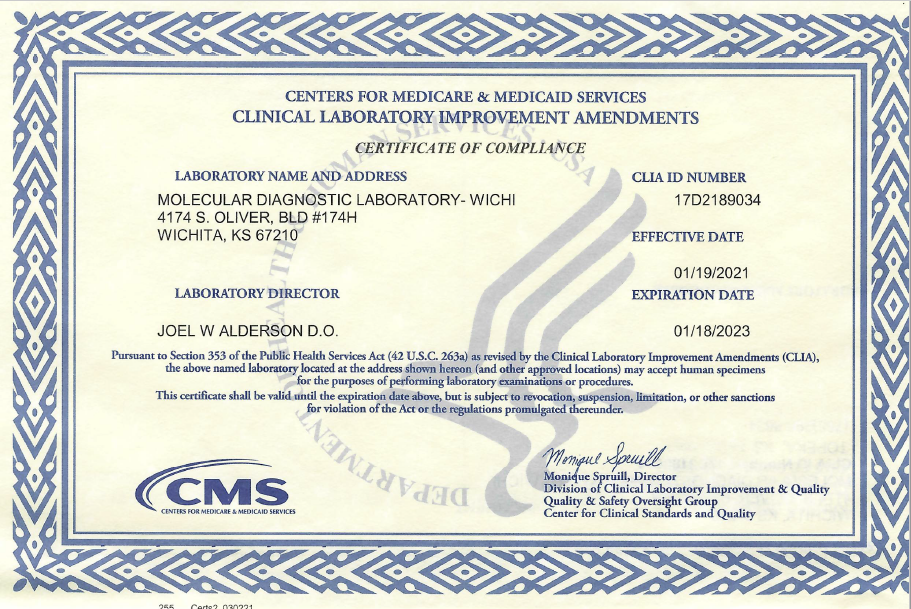 ---
Facility
The Molecular Diagnostics Laboratory is located in an Air Capital Flight Line property located at 4174 S. Oliver, Bld. #174H, Wichita, KS 67210. The lab located on part of the first floor containing approximately 7,300 square feet. The diagram below provides the laboratory layout and names of each room.

---
Equipment
The MDL has the support of the WSU leadership who provided seed funding for the launch of the laboratory as part of the National Institute for Research and Digital Transformation. The MDL is equipped with essential equipment for the ThermoFisher Scientific TaqPath™ COVID-19 Combo Kit and Yale SalivaDirect ™ such as:
- QSTUDIO 7 FLX, 384W INST.LPTP
- SVCOQOQ KFFLEX/PRESTO-ALLHEADS
- Tecan Fluent 1080-medical laboratory testing
equipment
- Hoods, Freezers, Centrifuges, etc.
- KF FLEX WITH 96 DW HEAD
- Tecan Fluent 480-medical laboratory testing equipment
- Automation equipment
- SoftMolecular® Molecular Diagnostic