Digital Reporting Process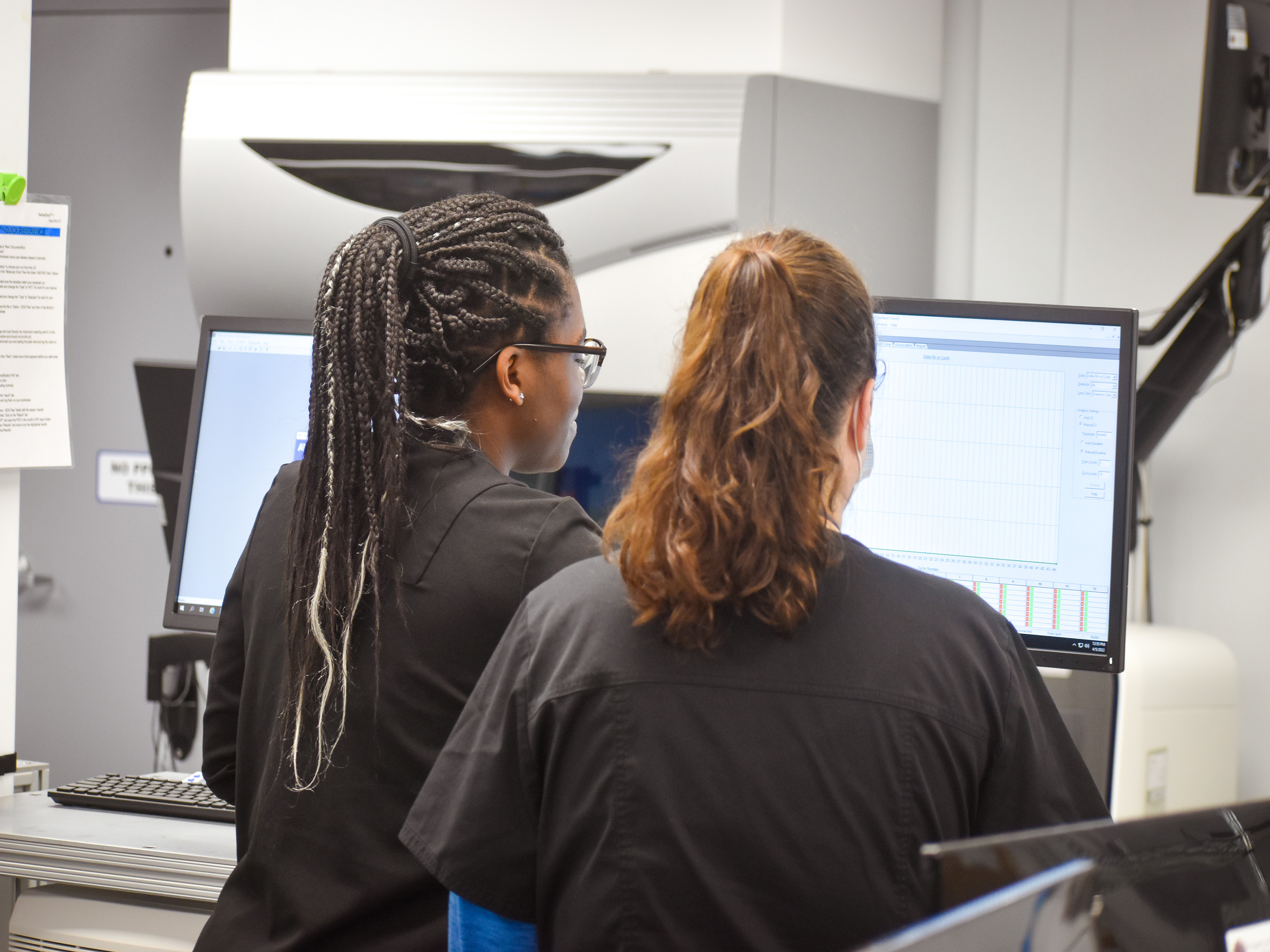 Simple Paperless Digital Process
The Molecular Diagnostics Laboratory utilizes secure electronic methods to quickly and seamlessly communicate information to physicians, healthcare providers, and patients. Secure electronic tracking and communication methods are woven throughout the process to enhance reliability and user experience from start to finish.
Patient visits mdl.wichita.edu to complete new patient registration and get their unique testing code. During the registration process the patient creates a patient portal so they can view their test results. If they have previously tested through MDL or one of it's partners, they will already have a patient portal and can log in to get their testing code. Registration only needs to be done once per person and they can use that same testing code each time they are tested.
Patient brings their unique testing code to any of MDL's testing partners to get tested. Currently, MDL offers two test options: SalivaDirect which only looks for COVID-19 and RIC which is a lab developed test that looks for COVID-19, Influenza, and RSV.
The testing partner uses the unique testing code to order a test through our secure web application. Using this code to order the test ensures that it will be available in the portal already created by the patient upon completion of the test.
SalivaDirect requires 1ml of saliva collected in a sterile tube witnessed by a trained observer. RIC requires a nasopharyngeal, oropharyngeal, or anterior nares swab collected by a trained specimen collector and placed in viral transport media. Specimens are delivered to MDL at 4174 S Oliver, Building 174H, Wichita, KS 67210 either by courier or the testing partner.
MDL utilizes state of the art laboratory analyzers for testing. See more about the testing process here.
When the patient creates their patient portal, an email address is required. Upon completion of the test, the patient will receive an email stating that the results are ready to view. The patient can log into their patient portal to view their test results. The testing partner will have immediate access to results through our secure web portal. By law, as a reportable disease, the Kansas Department of Health and Environment will receive results. These results are provided via an interface into the KDHE computer system.