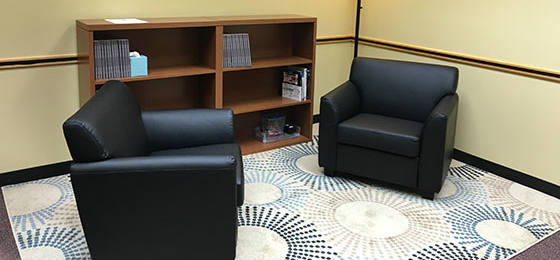 The Public Speaking Lab (PSL) is open for Spring Semester 2023.
PSL services are available to all WSU students, as well as faculty and staff.
The PSL is located in Elliott Hall, room 221.
See below for Spring 2023 staffing hours. Appointments are encouraged.
If you drop in, it is important to be aware of the timing of staff changes.
Hours
Mondays

8:00-9:00

10:00-12:00

12:00-2:00

Tuesdays

9:30-10:30

11:00-12:00

12:00-1:45

3:15-5:00

Wednesdays

8:00-9:00

10:00-11:00

11:00-1:00

3:15-5:00

Thursdays

10:00-11:00

11:00-12:00

12:30-1:30
The PSL is not open on weekends, holidays, or when the university is between terms or is shut down.
For more information about the Public Speaking Lab or to schedule an appointment, please email speechlab@wichita.edu.
To speak with the Assistant Director of the Basic Public Speaking Course, you may also call (316) 978-6065.