Public Speaking Lab
The Public Speaking Lab (PSL) is open for Fall Semester 2023.
The Public Speaking Lab, formerly known as the Center for Excellence in Oral Communication,
offers one-on-one coaching for oral presentation for all WSU students, facutly and staff.
Public Speaking (Comm 111) students may practice, and receive feedback on, their assigned presentations.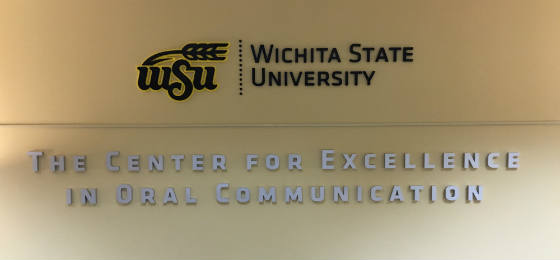 Mission Statement
Oral communication competency is a much sought after, crucial, and admired skill in educated persons. Oral communication skills are usually central to a person's success in most, if not all, fields. To that end, Wichita State University (WSU) requires virtually all students to successfully complete Communication 111-Public Speaking as part of their General Education Program. The Public Speaking Lab was created in 2016 to provide additional assistance to students beyond what is available in the classroom or from their instructor during office hours. Students from throughout WSU are also invited to use the PSL as needs dictate. Services are available to anyone on campus.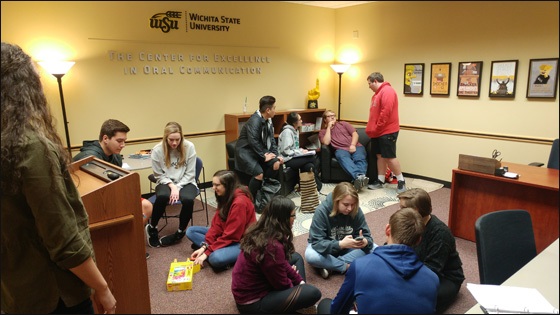 The Public Speaking Lab is located in Elliott Hall, room 221. For more information about the Pubic Speaking Lab, please email speechlab@wichita.edu or call (316) 978-6065.