Message from the Executive Director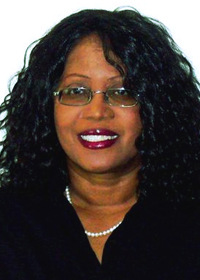 Welcome to the website of the Educational Opportunity Centers (EOC) program. We are one of nine of the TRIO Programs located on the WSU campus. Are you returning to college? Never been before? Our team of advisors will help you complete your college application and financial aid process.
EOC is a pre-college resource for adults who have made a decision to pursue higher education. Whether you have decided to earn your GED credentials, a professional certification or a Bachelor's degree, the EOC Program Staff will help you to pursue your academic dreams.
Since 2002, EOC has been assisting adults to enter or re-enter surrounding colleges and universities -- serving 1,000 adults annually. Our goal is to help adults prepare to take their places in classrooms, universities, and ultimately the 21st Century workforce.
The door to education is open....come take your seat!
Frances Ervin,
Executive Director, TRIO-Educational Opportunity Center
Wichita State University