Basic Life Insurance
Basic life insurance is provided by Wichita State University at no cost to all benefits-eligible employees with the exclusion of KP&F retirement plan participants. The employee automatically has coverage of 150% of the employee's annual base salary. Example: An employee with a base annual salary of $20,000 has life insurance coverage of $30,000. Basic Life also includes a repatriation benefit of $5,000 or 10% of the life insurance benefit, whichever is less, and a $50,000 accidental death benefit for work-related accidents.
Basic Life Insurance is offered through The Standard Insurance Company. The current Certificate of Coverage can be found online.
Basic Life Insurance includes Travel Assistance when you are away from home. KP&F retirement plan participants receive this benefit if they enroll in supplemental life insurance.
It is the employee's responsibility to complete/update and return the correct Basic Life Insurance Beneficiary Designation Form to Wichita State University's Office of Human Resources. If no beneficiary has been designated, any claim paid will default to the decedent's estate.
---
Supplemental Life Insurance Coverage Options
The Standard offers optional life insurance and accidental death and dismemberment plan options available for purchase by all benefits-eligible employees, including KP&F. Employee-only, spouse, or child coverage is available. These plans are detailed in the enrollment forms listed below. Coverage under The Standard Insurance Company can be transitioned to an individual life insurance option upon separation from employment.
Optional Supplemental Life Insurance Options:
Who to Contact
HR Total Rewards Team
totalrewards@wichita.edu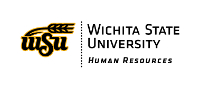 SME: KH/SDM
Revised: 01/24/2023 SDM