Without sound, celebration and grief look nearly the same.
Ben Marcus, The Flame Alaphabet
All Things Audio
Chances are that you've had to use some sort of audio recording in your instructional materials. Maybe this was a VO for a PPT presentation, or recorded instructions for a project or assignment. If you teach a language course, then it's very likely you've needed and/or used audio recordings, and I would imagine the quality of those recordings were probably important to you and your students.
Looking for Something?
Access to Recording Studios on Campus
Thanks to CARES Act money that was distributed as SPARK funds, Wichita State now has several LightBoard studios for faculty to use to quickly and easily record lecture videos while also getting to write on a "board." These LightBoard Studios are distributed across campus and can be found in: Media Resources Center 171H, Lindquist Hall 309, Hubbard Hall 222, McKnight Art Center 312, Ahlberg Hall 106G, Ablah Library 224, Wallace Hall 110.
For in-person training and a key to access the room, please email Glenn Gunnels. Once you have obtained training and a key for the room, you can use the online EMS scheduler, in-person reservations outside the room for "same-day" sessions, or submit a reservation request ticket to CMS for reservations that need to be made within the week.
*The Lightboard in Ablah Library 224 can be accessed and scheduled through the library only.
The Sound Booth may be scheduled through the Sound Booth calendar by any currently enrolled WSU student, or any current WSU employee. The C-Space assistant will unlock the booth once the person who made the Sound Booth reservation checks in at the C-Space Help Desk. The individual who schedules the Sound Booth will be considered the main user and is responsible for any damage or misuse of the equipment, even if a group is working on a project together. Users must not leave equipment unattended while it is checked out to them. No food or drink is permitted in the Sound Booth.
The Sound Booth is designed for sound isolation and significantly reduces ambient and acoustic noise. Broadly the Sound Booth can be used for:
Voice recording
Practice and rehearsals
Music recording
Items available in the Sound Booth include a Mac based workstation, Yamaha keyboard and digital drums, a mic for audio recording, headphones, a speaker and a Xenyx UFX1204 sound mixer.
One button studio is a simplified video recording studio where in the students can record high quality videos without any hassle of setting up the lights and camera. You only need to carry a flash drive with you. The studio is available for all the Wichita State University staff, faculty and students. It can be used for:
Recording a class presentation.
Practicing your thesis dissertation defenses.
Practicing for a play.
Recording online instructions or training video.
Practicing for your interviews.
Software for Creating & Editing Audio that's Available to Faculty
Adobe Creative Cloud
Inside of Adobe's Creative Cloud are a couple of apps that allow you to work with sound, but the primary one is Adobe Audition.
About Adobe Audition
"Audition is a comprehensive toolset that includes multitrack, waveform, and spectral display for creating, mixing, editing, and restoring audio content. This powerful audio workstation is designed to accelerate video production workflows and audio finishing — and deliver a polished mix with pristine sound." - Adobe
In simple language it's a software application that is powerful and robust, but once you get past the daunting looking interface it's a pretty easy app to learn and use to create better audio recordings, mix audio, edit and clean-up audio tracks.
To accss it you will need to download the Adobe Creative Cloud suite as Wichita State Faculty or staff. You can do so by clicking the link to the right.
Microsoft 365
Microsoft Office 365 is the suite of apps that most people might be the most familiar with. Inside of the suite are the apps you might be using daily, including Outlook, Word, Excel, and PowerPoint.
What you might not know, though, is that inside of the 365 suite are apps that can record and edit audio. For instance, PowerPoint is not only able to do voice-over recordings, but it can also record your screen directly onto a slide. There are also other apps that work with audio in various other formats, such as with live streaming or conferencing.
To accss it you will need to download the Microsoft 365 suite as Wichita State Faculty or staff. You can do so by clicking the link to the right.
Snagit
Snagit is a software application that allows you to record your computer screen. This is very useful for learning content that is "hands-on", "step-by-step", or "show and tell". Any "how to" video on using software is going to be recorded by some sort of screen recorder. Snagit is a very competent and user-friendly app that can record your screen and allow for some pretty decent editing. It also has a growing number of features that promote sharing and collaboration.
To accss it you will need to download the Snagit suite as Wichita State Faculty or staff. You can do so by clicking the link to the right.
Panopto
Panopto is the primary app available to staff, faculty, and students for recording and hosting video. The app comes with professional closed captioning thanks to WSU funding. Panopto seamlessly integrates into Blackboard and is the app we in OIR highly recommend for use by faculty and students. And unlike YouTube where you are unable to replace an existing video and keep the same URL, Panopto allows for changing any video with a new version and all links and embedded versions of it will live update.
To accss it you will need to download Panopto as Wichita State Faculty or staff. You can do so by clicking the link to the right.
Zoom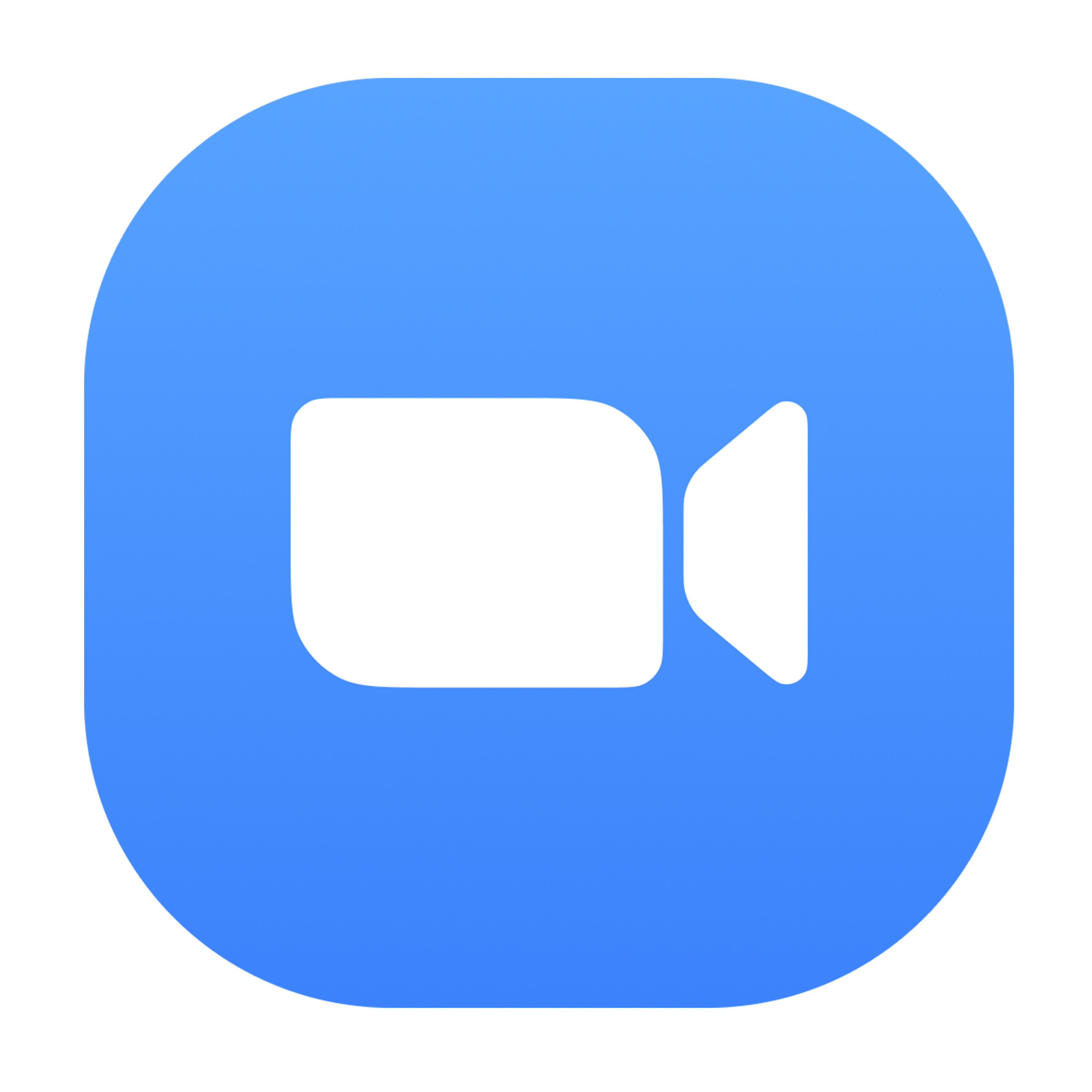 Zoom is a communications application that connects users via video and audio conferenceing. The app also is equiped with multi=media tools to allow chat, whiteboard, breakoutrooms, and much more.
To accss it you will need to download Zoom as Wichita State Faculty or staff. You can do so by clicking the link to the right.
Overview of Creative Software Available to Faculty
You might be thinking that you have no use for creative software, and you might be right. However, you might already be using software that's often used for design, but maybe you weren't thinking of it as "creative software". And knowing what software is available might spark some creative ideas for your next round of learning assets.
It might be worth a couple of minutes to peruse the various software apps that are available to Wichita State faculty and staff, and see if something inspires you.
The link to the right will take you to the page that provides and overview of creative software and how to access.