Download the Panopto Recorder
Downloading the Panopto Recorder allows the users to download the recorder software to create videos from their destop. The recorder can be used to upload created videos immediately, or videos can be created "off-line" and uploaded at a later date. This can be beneficial for those that may have low bandwidth/unstable connection, or who need to create videos during times when internet access is limited, such as during travel.
1- Log into Wichita.Hosted.Panopto.Com
To download the Panopto recorder, start by opening a new browser tab. Navigate to wichita.hosted.panopto.com. Make sure the dropdown menu has "Blackboard" selected and then click the sign-in button.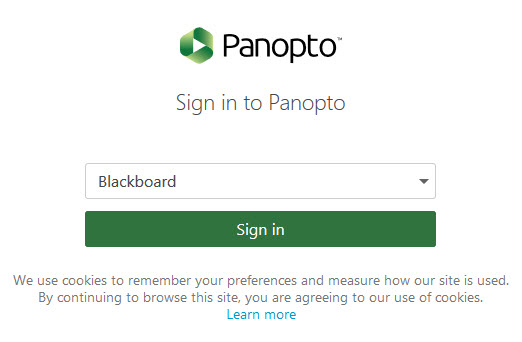 Sign-in using your Blackboard credentials.
2- Download the Panopto Recorder File
Select Create and then Panopto for Windows or Panopto for Mac


Select the Installer that meets your system requirements. Your screen may look different or have more options than the picture below.
3- Install the file
Next, go to your downloads area and double click on or run the .exe file.

Click "Install" and follow the installer guide. Please note, in order to make changes and install on your computer, you will need admin privileges. If you do not have admin privileges, please contact IT.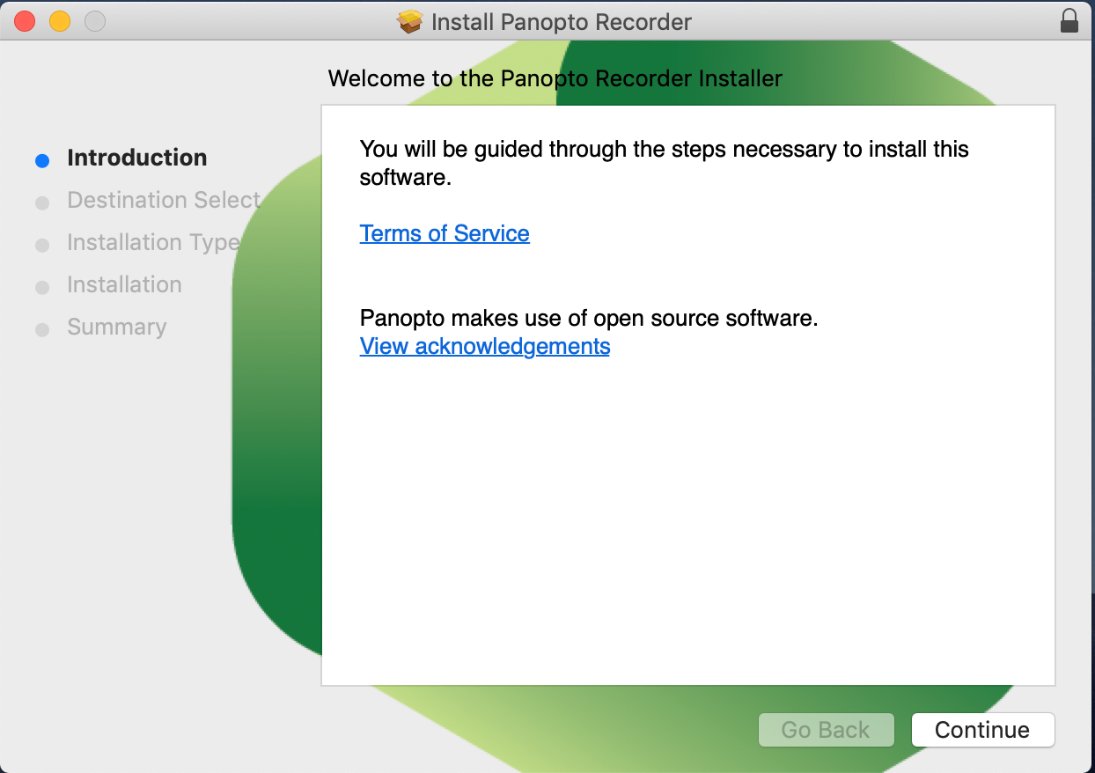 A Panopto Recorder shortcut icon should appear on your desktop.