Moving Files to Different Folders
If you would like to move Panopto videos to the course folder, follow these steps.
Login to wichita.hosted.panopto.com and go to the folder with the video. If you have used the Zoom-to-Panopto integration, your video is in your "My Folder" folder in a subfolder called "Meeting Recordings."
Hoover over the video you would like to move and click on the "Settings" gear.
You will see that the current folder for the video is "Meeting Recordings" which is the default folder for zoom recordings saved on cloud. Click on the "Edit" tab by the folder to move the video to the current course folder. If it's not there, you can choose "Browse" from the menu on the left, and then search using the "My Folders" option.
Once you find the video, hover over it to locate the "gear" icon. Click it. Find the "Edit" option next to the folder name, and choose "Edit."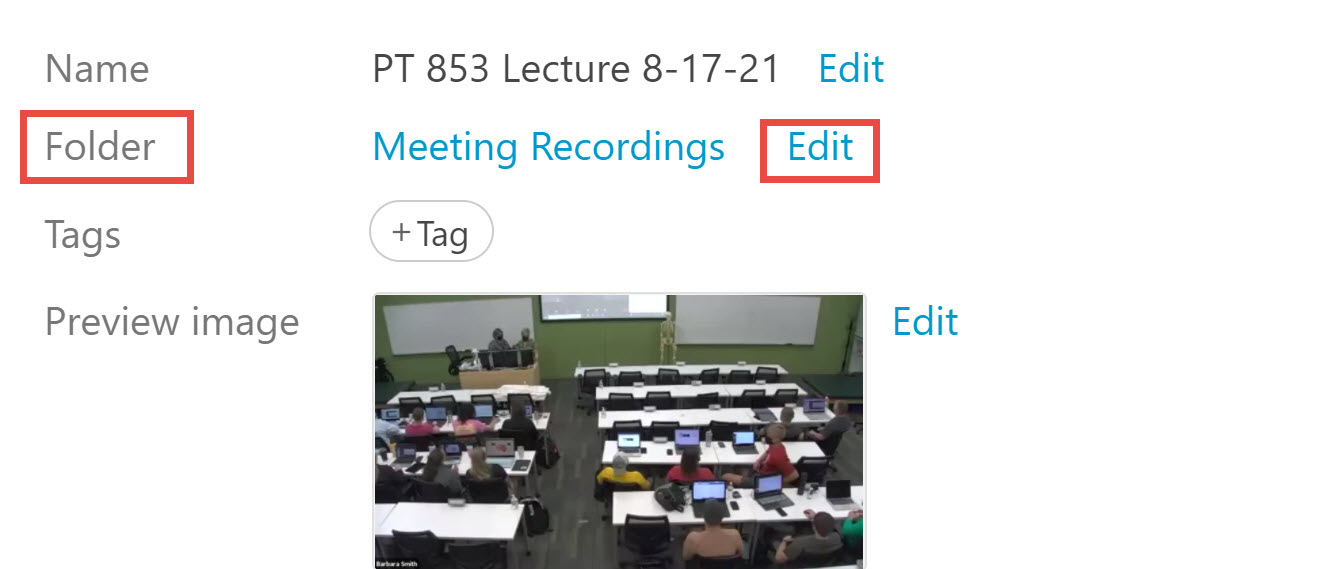 Select the desired folder from the list, or type in the CRN for the course folder you want. Once you find the correct folder, choose "Save" and the file is moved.