WSUTV Staff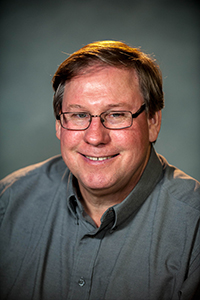 Greg Matthias
Manager, Video Services and WSUTV
greg.matthias@wichita.edu
(316) 978-7760
Greg manages WSUTV. Along with managing the department, Greg produces, directs and serves as one of the three videographers at WSUTV. Greg joined the Media Resources Center in 1991 as a Producer and Director, after 10 years at KSNW. In 1998, he became manager of WSUTV.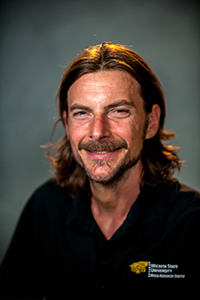 Curt Rierson
Project Manager
curt.rierson@wichita.edu
(316) 978-7771
Curt is an Emmy Award-Winning Producer for WSUTV. From shooting and editing HD video to producing 3D motion graphics and animation, he has his hands in every phase of the digital production pipeline. Curt has over 20 years of broadcast and design studio experience working in Wichita and Kansas City. Compelling storytelling is his objective for every project he produces.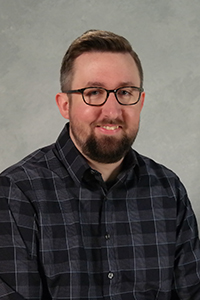 Caleb Johnston
Producer / Editor / Videographer
caleb.johnston@wichita.edu
(316) 978-7771
Caleb produces client work as well as video content for WSUTV's YouTube channel and OTT streaming platforms. Originally an Okie (not from Muskogee), Caleb juggles all aspects of the video production process from writing and pre-planning, to filming, editing and graphics. When he's not in the editing bay or behind the camera, he enjoys playing music and spending time with his lovely wife.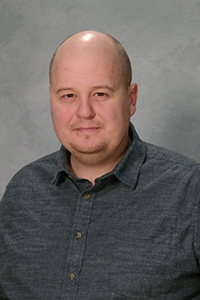 Levi Thornton
Video Content Producer
levi.thornton@wichita.edu
(316) 978-7771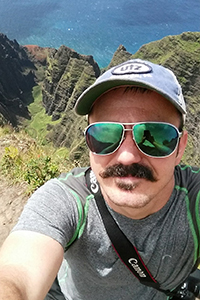 Colton Howard
Interactive Media Designer
colton.howard@wichita.edu
(316) 978-7771
Colton graduated from Wichita State University in 2014. He handles all the digital signage and interactive media aspects of WSUTV. He also assists with video production, editing, graphic design, and live events.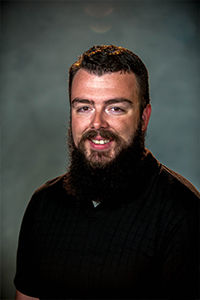 Jeffrey Franck
Audio/Visual Engineer
jeffrey.franck@wichita.edu
(316) 978-7753
Jeffrey enlisted in the Marine Corps Reserves during the summer before his senior year of high school. After completing basic training, MCT and his MOS school for ground radio and electronics repair, he started his broadcast engineering career in 2006 in the civilian workforce as a contract engineer for several radio stations all over Kansas, Nebraska, Oklahoma, Missouri, and Texas. In 2009, he deployed to Iraq in support of Operation Iraqi Freedom. After his deployment, he returned to contract engineering until 2011 when he was hired as the Director of Engineering and IT for 4 full power FM radio stations at Clear Channel Radio Wichita, now iHeartMedia. In 2014, he was given a great opportunity and joined the team at the Media Resources Center and WSUTV at Wichita State University.