FEATURED STORIES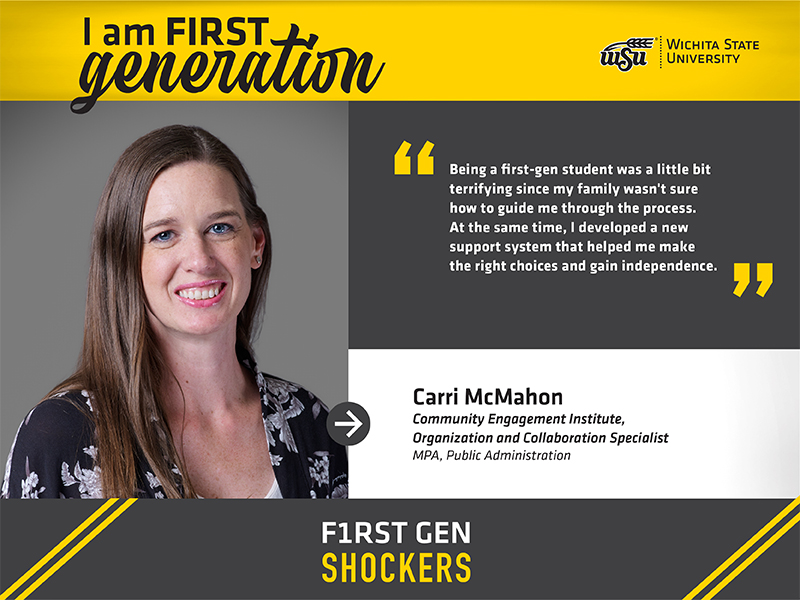 F1RST-Gen Shocker Friday: Carrie McMahon
What is a first-gen Student? A first-generation college student is defined as a student whose parents/legal guardians have not completed a bachelor's degree. A student who is the first person in their immediate family to attend a four-year college/university to attain a bachelor's degree.
FORM-A-LINE: Become a subcommittee member of FGCC. The First-Generation Coordinating Council (FGCC) is looking for individuals to join in the work. Currently seeking subcommittee members for the following:

Marketing
Faculty and staff engagement
Data and assessment
Graduate School

FOCUS ON FIRST-GEN: This week we highlight Carri McMahon, Organization and Collaboration Specialist for the Community Engagement Institute.
F1RST-GEN T-Shirts are available in the RSC Shocker Store.
If you're interested in being featured as a first-generation profile, contact Lydia Santiago at fgshockers@wichita.edu.
---
Wichita State named top transfer destination in Kansas for 10th straight year
For the 10th year straight, Wichita State University has been named as the top transfer destination for Kansas community college students.
About 900 Kansas community college students transferred to Wichita State, and one in every four students who choose to transfer from a Kansas community college to a four-year school chose Wichita State in 2019, the most recent data available.
NEWS
Podcasters go out of this world for UFO research
Join our podcast crew as they traverse the cosmos — and the Libraries' vast resources — for info on UFO research. Kerry Majher, WSU program coordinator for NASA in Kansas, drops in as well. Listen to "That's A Shocker."
---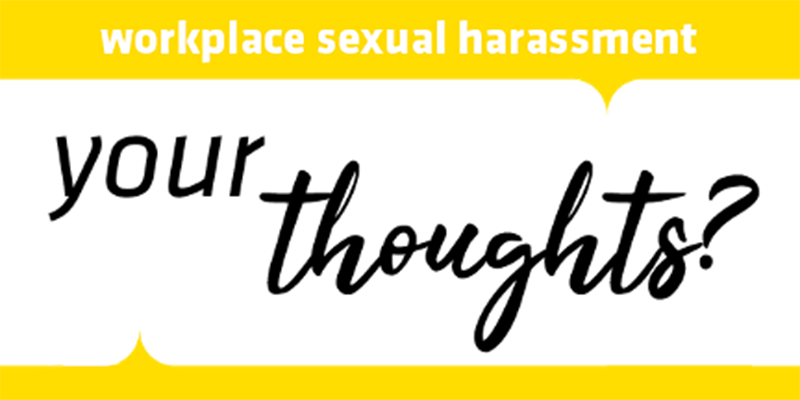 Women in Public Service invites you to participate in sexual harassment survey
Is sexual harassment problematic in your public service organization?
Important public conversations about workplace sexual harassment have been taking place nationally and locally. Women in Public Service wants to know how the issue affects public service organizations in Kansas. WPS invites you to participate in a brief, anonymous survey.
Responses are confidential and are part of a broad gathering of data, which will only be shared as part of consolidated findings during the WPS conference on July 29.
---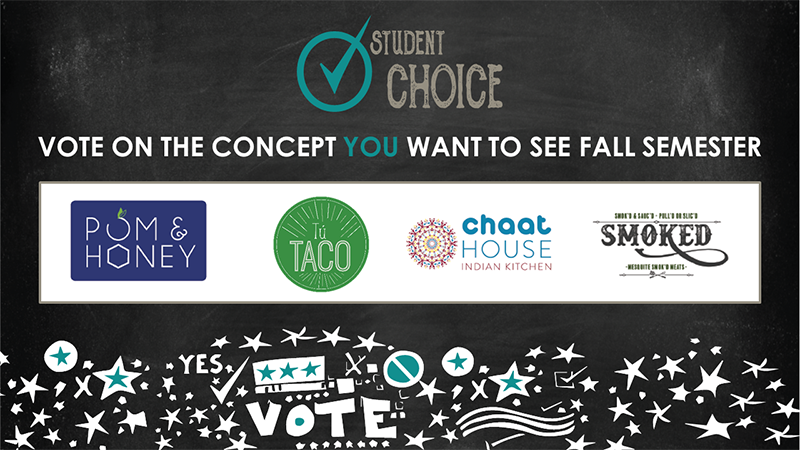 Vote for a new dining concept in the RSC
Which new dining concept do you want to see in the Rhatigan Student Center starting Fall 2021? Learn about your options and then vote!
---

LIVESTRONG at the YMCA focuses on healing the whole person
The Steve Clark YMCA on campus is set to begin offering the LIVESTRONG at the YMCA program. This free 12-week program focuses on healing the whole person. With LIVESTRONG at the YMCA, cancer survivors — whether it is a recent diagnosis, finished treatment, or in remission — work with trained Y staff to build strength and muscle mass, increase flexibility and endurance, and improve functional ability while providing a supportive community to enhance their emotional well-being. LIVESTRONG is available for any Wichita State students, faculty, staff, Y member or community participant. Beginning on May 3, the group will meet from 10 to 11:30 a.m. Mondays and Wednesdays at the YMCA for exercise and community time. For more program details or if you or someone you know are interested in enrolling, please contact Debbie Cruz by email at debbie.cruz@ymcawichita.org or by phone at 316-776-8178.
---
First-Generation Student Organization elections
First-Generation Student Organization is holding its annual elections. We are looking for president, vice president, treasurer, and secretary for the 2021-22 term. If you are interested in running for office, please connect Heather Hunter by email at x949f279@wichita.edu for the application form. Deadline for submitting is April 28, and voting will take place April 30.
EVENTS
Wichita State film project: 'The Rule of Three'
Wichita State University Theatre has produced a four-episode web series, "The Rule of Three," as part of the WSU Theatre season this year. The show was written by Theatre professor and director of filmmaking at Wichita State, Bret Jones.
"The Rule of Three" is a comedy and drama that follows Douglas, a writer in the making, who has three people who are close to him all die on the same day at the same time. They come back as ghosts and haunt Douglas as he tries to get used to their deaths and with them being in his life from beyond the grave.
Read more about "The Rule of Three"
WSU Theatre has been making a film project as part of their annual season for the past few years. "The training for the actors working in front of the camera is a valued part of our performers' training," Jones said. Students that get cast in the film project learn what is required to act on camera, expectations on a set, and other aspects of performing in film. The training complements the students work in theatrical productions, as well as audio work, which the students are exposed to while participating in the theatre program at Wichita State University.
The Rule of Three cast: WSU Theatre students—TJ Wade, Alice Cashman, Nora Dooley, Mirta Santana Morales, and Wesley Sweigart. Student directors: Julian Cornejo, Sang Le, and Ryan Reise.
---
#WichitaStateEngaged: Engaged Youth
#WichitaStateEngaged is a five-part series of conversations to highlight and elevate some of the engagement work happening on and off campus.
Engaged Business was in March, and we talked with WSU SBDC and the Wichita Area Black Dollars Matter group.
Engaged Culture happened in April with The School of Performing Arts and Mulberry Art Gallery.
Engaged Youth is up next at 1 p.m. May 5 with the Youth Advocacy Coalition. The topic is youth engagement and retention.

Engaged Education will be in August.

Engaged Neighbor will be in September.
Find past conversations and register for the May 5 event
---
Criminal justice panel focuses on police reform
Wichita State's Michael Birzer, professor of criminal justice, will lead a panel discussion on police reform at noon April 27 via Zoom. The event is hosted by the League of Women Voters Wichita-Metro and will address the types of changes being sought within the police department in the wake of the "defund the police" movement.
The event will also address what it would mean to change the funding structure of the police department and how the Wichita Police Department is addressing community concerns. Along with Birzer, the panel will include Gwen Grant, president and CEO of the Urban League of Greater Kansas City; and Wanda Parker-Givens, deputy chief of the Wichita Police Department.
To register, call 316-261-8500 or visit wichitalibrary.org/events.
---
Clothesline Project spotlights impact of abuse and violence
The Alpha Theta chapter of Sigma Psi Zeta presents The Clothesline Project at 6 p.m. Friday, April 30 via Zoom. (Zoom ID: 944 4601 3860; password: CPSP21).
The purpose of the Clothesline Project is to increase awareness about the impact of violence and abuse in our society and to stir people to action. It serves as a visual reminder of statistics we tend to ignore. It conveys the voices of those who have been silenced or pushed away. More importantly, the Clothesline Project gives survivors the opportunity to break the silence and to make their own stories heard and valued. Our Clothesline Project is a tribute to all survivors of gender-based violence in our community in hopes of preventing violence in the future.
Learn more at https://wichitasigmas.org/about-us/blog/. Contact philanthropy chair Kaylee "LOGIC" Thamrin at syzlogic@gmail.com with any questions.
---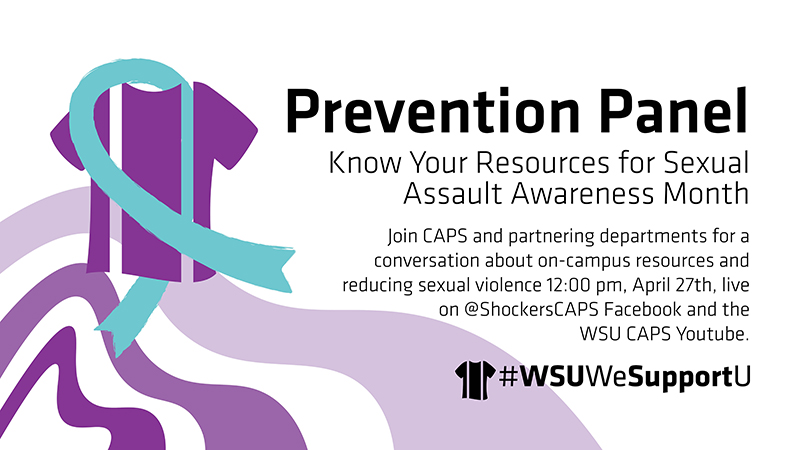 Prevention panel discusses sexual assault resources available
Join Counseling and Prevention Services and partnering departments for Prevention Panel for Sexual Assault Awareness month to learn about your on-campus resources and how you can help prevent sexual violence, live on @ShockersCAPS Facebook and WSU CAPS YouTube at noon April 27.
---
Location update: Shocker yoga
There has been a location change for our event.
Shocker Yoga with the Graduate Student Council has been moved indoors due to inclement weather. End wellness week with us, led by the amazing Rex Hafenstine, at 4 p.m. on Friday, April 23 inside the Heskett Center. Ask the front desk where we are as we may be either upstairs at Court B or in Studio Room 145.
For questions, contact Amy at aebauman@shockers.wichita.edu.
---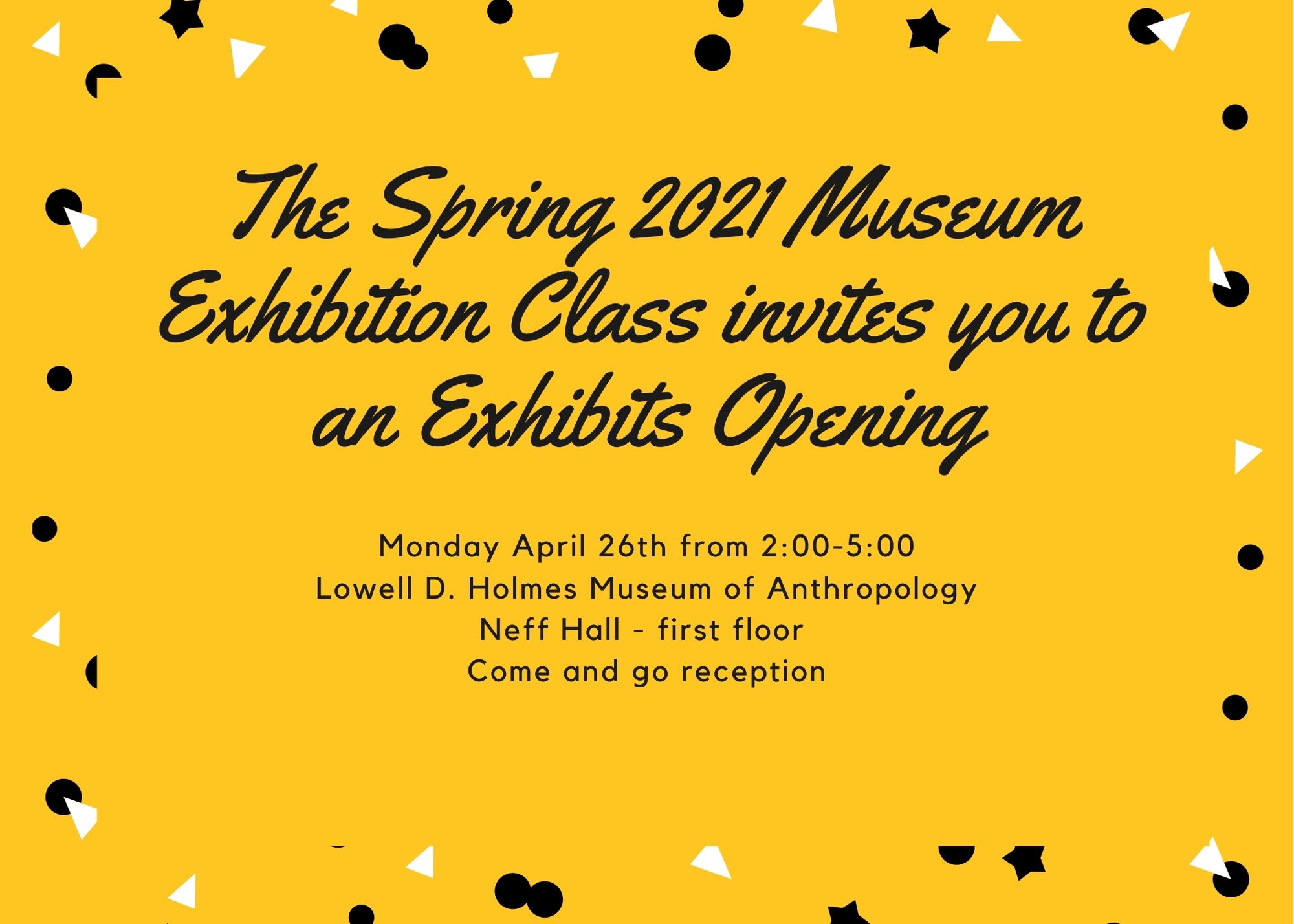 Holmes Museum exhibition opening
The spring 2021 Museum Exhibition class is hosting an exhibits opening from 2 to 5 p.m. Monday, April 26 at the Lowell D. Holmes Museum of Anthropology on the first floor of Neff Hall. The opening will also include exhibits from the spring 2020 Museum Exhibition class.
---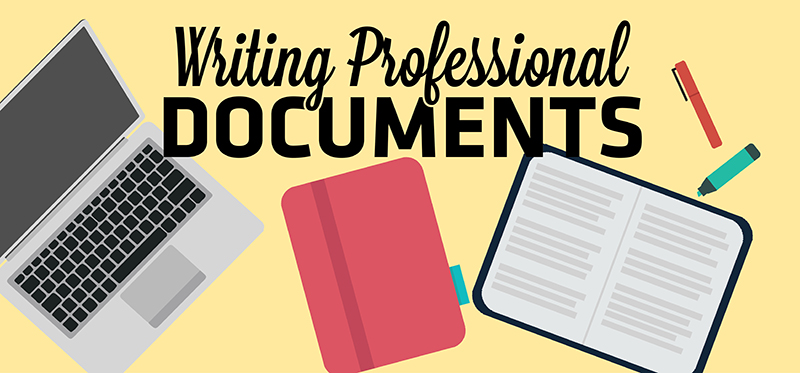 Learn how to write professional documents
The Shocker Career Accelerator invites students to the Writing Professional Documents workshop at 11:30 a.m. today in the RSC 313. Professional Career Documents can be confusing, and not something everyone knows how to do. In this workshop, we explore documents that are part of the employment process. Join us while we take you through resumes to cover letters, how to fill out an application, and how to write a letter of recommendation. If you have a laptop, please bring it to the workshop.
Sign up for the Writing Professional Documents workshop
---
Society of Asian Scientists and Engineers info meeting
The Society of Asian Scientists and Engineers (SASE) was founded in November 2007 to help Asian heritage scientific and engineering professionals achieve their full potential. Organizations existed for other affinity groups — The National Society of Black Engineers, the Society of Hispanic Professional Engineers, and the Society of Women Engineers — and there was a need for a similar organization where students representing all of the pan Asian cultures could connect and support each other.
Join the Engineering Student Success Center and representatives from the national SASE organization at 7 p.m. Wednesday, April 28 for a virtual informational session to learn more about SASE. Students interested in starting a SASE chapter at Wichita State will be able to learn more about the organization and the process for starting a chapter. For questions, contact Jason Bosch at jason.bosch@wichita.edu.
Join the live Zoom session at 7 p.m. April 28
---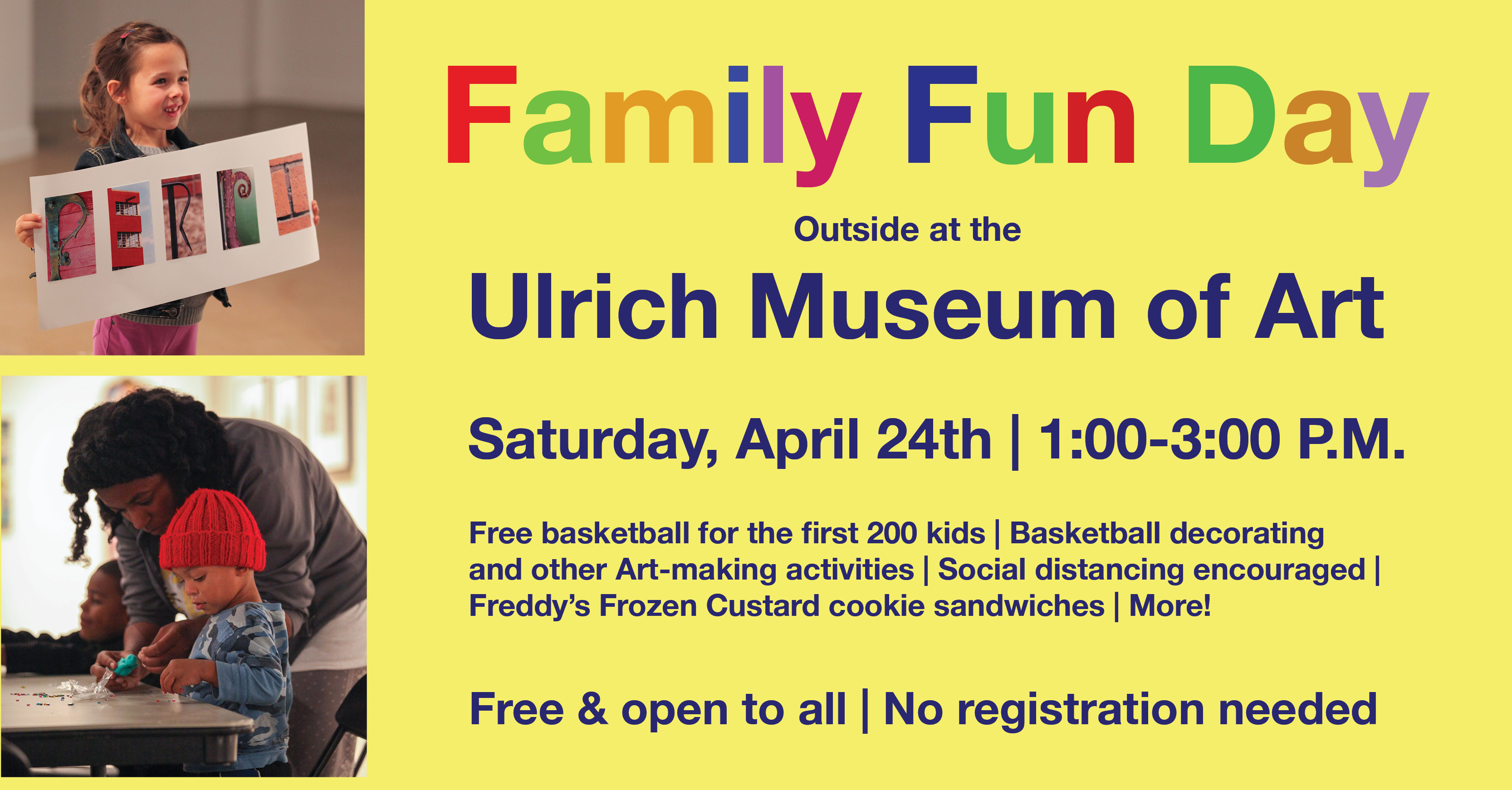 Family Fun Day features lots of kids activities
This Saturday at the Ulrich Museum of Art on the Wichita State University campus is all about fun!
Bring the kids for a special Family Fun Day from 1-3 p.m. It's free, and no registration is required. This year, we'll be giving away a free basketball to the first 200 kids to participate. Safe social distancing practices will be encouraged. Several art-making stations will be set up around the museum. Kids can decorate their basketball and participate in a basketball rolling mural; the WSU Shiftspace Student Group will help kids make bikes decorations; and we'll have free custard cookie sandwiches from co-sponsor Freddy's Frozen Custard.
As an added feature this year, if you donate non-perishable food or household goods for the Shocker Support Locker and ICT Community Fridge Project, you'll get to select a bowl of your choice from the display of 250 ceramic bowls created and donated by kids in the Wichita community to Empty Bowls ICT. Sponsored by the WSU Ceramics Guild and the Wichita East High School Aces Ceramics Club.
---
Panel will discuss campus sexual assault resources
April is Sexual Assault Awareness Month. Office of Institutional Equity and Compliance is hosting a virtual Resource Panel at 2 p.m. Wednesday, April 28. Panelists will include representatives from Student Health Services, Counseling and Prevention Services, the University Police Department, and the Wichita Area Sexual Assault Center, and the Title IX Coordinator. Panelists will discuss their roles on campus, services, and resources available to all students and employees.
The panel will be presented via Zoom. To register and receive the Zoom information, please email oiec@wichita.edu.
---
Watkins Visiting Professorship Lecture: Physics
Join us via Zoom for at least one of the two talks: noon April 27 for the scientific lecture or 2 p.m. April 28 for the public lecture. Carlo Rovelli will present "Making Sense of the Quantum: Do Things Exist by Themselves?"
Find more information on this lecture
---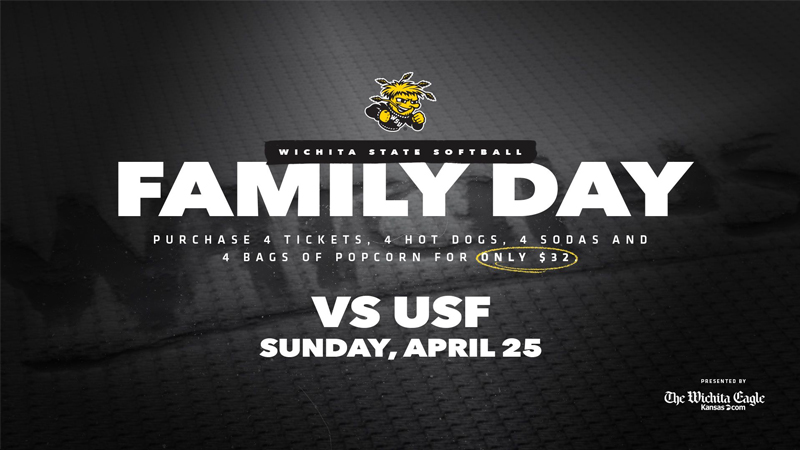 Wichita State softball Family Day
Wichita State Softball will be hosting Family Day at noon Sunday, April 25. Sponsored by The Wichita Eagle, purchase includes four tickets, four hot dogs, four sodas, and four bags of popcorn for only $32. Come support the Shockers as they take on conference opponent USF for tons of family fun.
---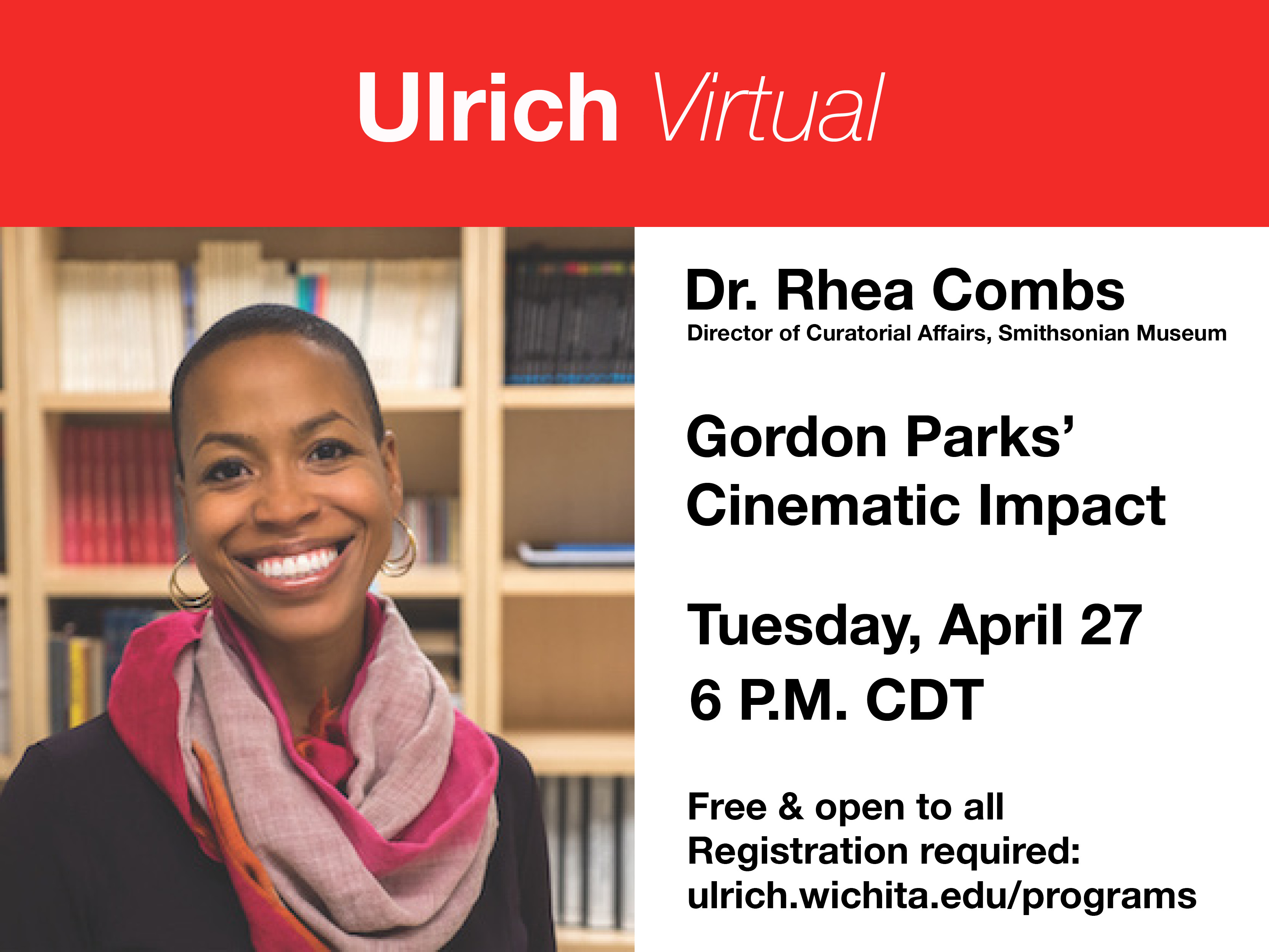 Ulrich speaker explores Gordon Parks' cinematic impact
Whether you're a fan of classics like "Shaft" and "The Learning Tree," or if you're more into contemporary films like "Black Panther," Kansas-born artist Gordon Parks (1912-2006) has had a direct hand in shaping the movies we love for more than a half century.
At 6 p.m. Tuesday, April 27, the Ulrich Museum of Art on the Wichita State University campus invites you to a virtual talk that examines Parks' cinematic legacy. Dr. Rhea Combs, director of curatorial affairs at the Smithsonian Museum, will deliver the talk, "Beneath These Restless Skies: Gordon Parks and His Cinematic Impact." The virtual program is free and open to all, but registration is required to get the Zoom link.
Read more about Dr. Combs' talk
Dr. Combs, who previously served as Curator of Film and Photography at the Smithsonian's National Museum of African American History and Culture, also serves as the head of the museum's Earl W. and Amanda Stafford Center for African American Media Arts (CAAMA). She received her Bachelor of Arts degree from Howard University, a Master of Arts degree from Cornell University, and a Doctorate from Emory University. Her writings have been featured in anthologies, academic journals, and exhibition catalogues covering a range of topics including African American female filmmakers, Black popular culture, visual aesthetics, filmmaking, and photography.
This talk is in conjunction with the Ulrich exhibition, "Gordon Parks: I, too am America," which is on display at the museum through May 8.
UNIVERSITY LIFE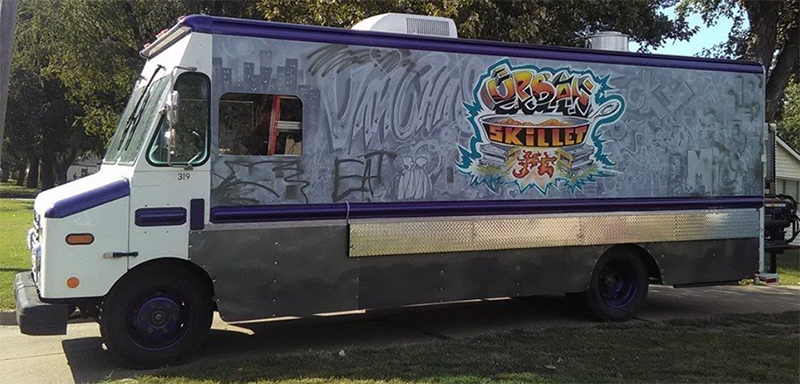 Urban Skillet at Food Truck Plaza today for lunch
Stop by the plaza for lunch with Urban Skillet food truck. Get your meal to-go, or spread out on our socially distanced picnic tables or beautiful green space. The truck will be on site from 11 a.m. to 1:30 p.m. today.
---
Learn about wellness services available to you
This week might be Wellness Week, but there are many wellness services available to students all semester. That includes CARE Team, Counseling and Prevention Services, Student Health Services and Campus Recreation.
Learn about wellness services available to all students
CARE Team:
Wrap-around services and campus support Self-Care Sundays and other wellness-related programming
The CARE Team Coordinators who are here to help are:
Counseling and Prevention Services:
Student Health Services:
Campus Recreation: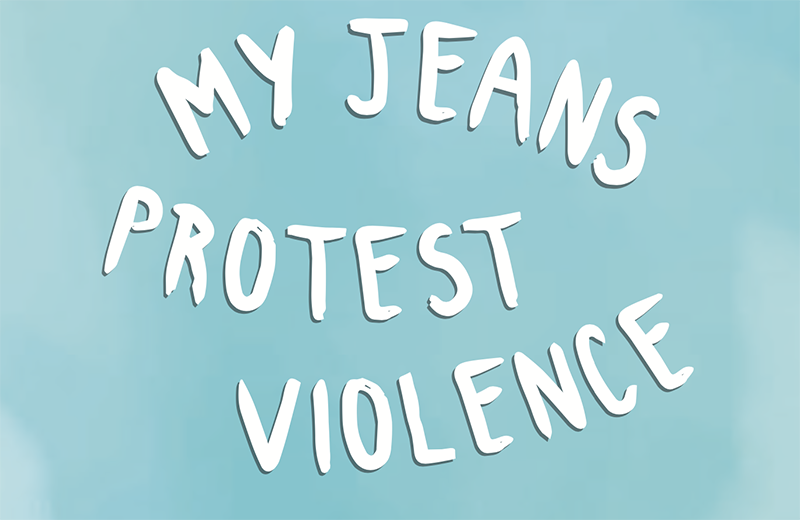 April 28: Wear jeans for a purpose
Join the Prevention Ambassadors on April 28, when millions of people across the world will wear jeans with a purpose, support survivors, and educate themselves and others about all forms of sexual violence. #WSUDenimDay
Visit denimdayinfo.org to learn more.
---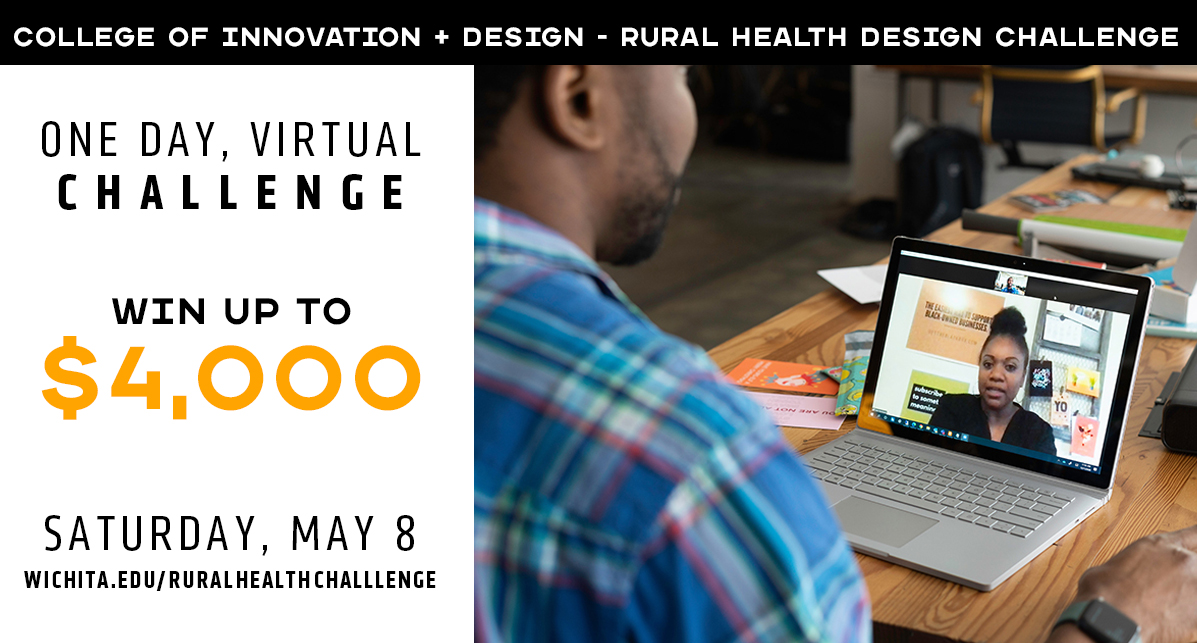 Collaborate with others and win up to $4,000
Teams of two to four people will work together during this one-day, virtual design challenge hosted by the College of Innovation and Design, in partnership with the Kansas Business Group on Health, to answer the question, "How might we make it easier to connect rural residents to their doctor to provide daily health information?"
Learn more and register at wichita.edu/ruralhealthchallenge.
RESEARCH
COVID-19 survey focuses on policy changes
As part of a research project, four Wichita State students are conducting a survey to gauge how students feel about the recent policy changes that have been implemented due to the COVID-19 pandemic.
SPECIAL OFFERS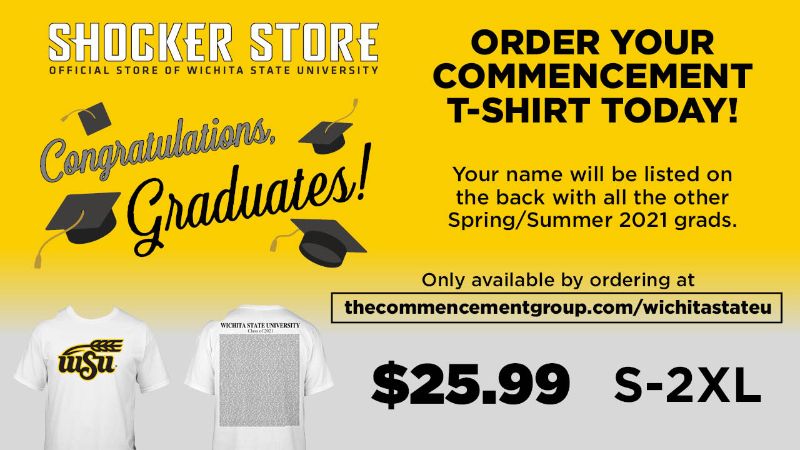 Order your commencement T-shirt today
Order your commencement T-shirt today. Your name will be printed on the back with all the other spring and summer graduates. Shirts cost $25.99 and are only available by ordering at thecommencementgroup.com/wichitastateu.