Kansas Mentor & Induction Center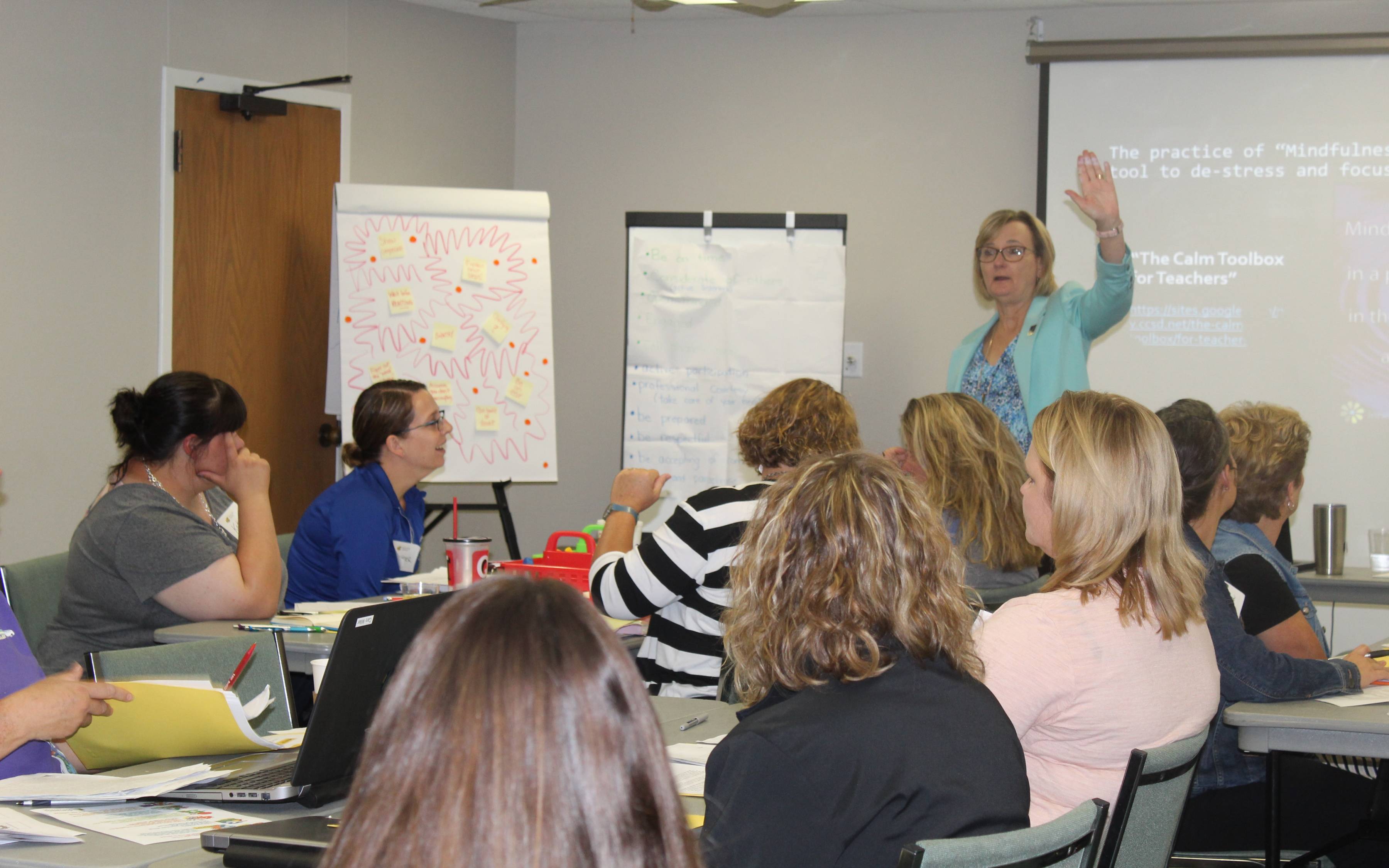 The Kansas Mentor & Induction Center, an initiative of the College of Applied Studies at Wichita State University, provides mentor training to teacher leaders who support early career teachers in the state of Kansas.
KMIC Mission:
To provide High-quality professional development in support of mentors/coaches to encourage retention, resilience, and accelerate efficacy for enhanced student achievement.
KMIC Vision:
Foster a sustainable system of support for educators!
---
KMIC Mentor Training Program Overview

The KMIC curriculum consists of eight modules, completed over a two-year period. In addition to attending the training, participants are provided the option for graduate credit.
Overview of the program:
Participants complete four modules per year by participating in eight collaborative sessions.
KMIC facilitators provide interactive sessions where participants collaborate with a cohort of mentors.
All professional development sessions are offered online via Zoom.
All participants are offered the opportunity for graduate credit from WSU.
KMIC Year 1 Modules: Effective Mentoring Practice
Orientation to Mentoring: Essentials of Mentoring
Module 1: Mentor Roles and Responsibilities
Module 2: Observing, Coaching, and Feedback
Module 3: Data Driven Instruction
Module 4: Mentoring for Reflection and Growth
KMIC Year 2 Modules: Expanding Mentoring Practice
Module 5: Supporting Social Emotional Learning
Module 6: Mentoring Practice for Diverse Learners
Module 7: Instructional Practice & Differentiated Instruction
Module 8: Mentoring Leadership & Reflective Practices
Cost Structure
Annual district membership fee: $500 per district
KMIC training registration fee: $650 per person. Includes four module sessions plus ongoing mentor support sessions.
Online Training Option: Cost: $650 per participant per training year, includes four modules of instruction through online collaboration via ZOOM.
Training materials will be available online.
Discounts will be offered for districts who send 10 or more participants – contact Deanna Gooch, Director for additional information Deanna.Gooch@wichita.edu