Kansas Mentor & Induction Center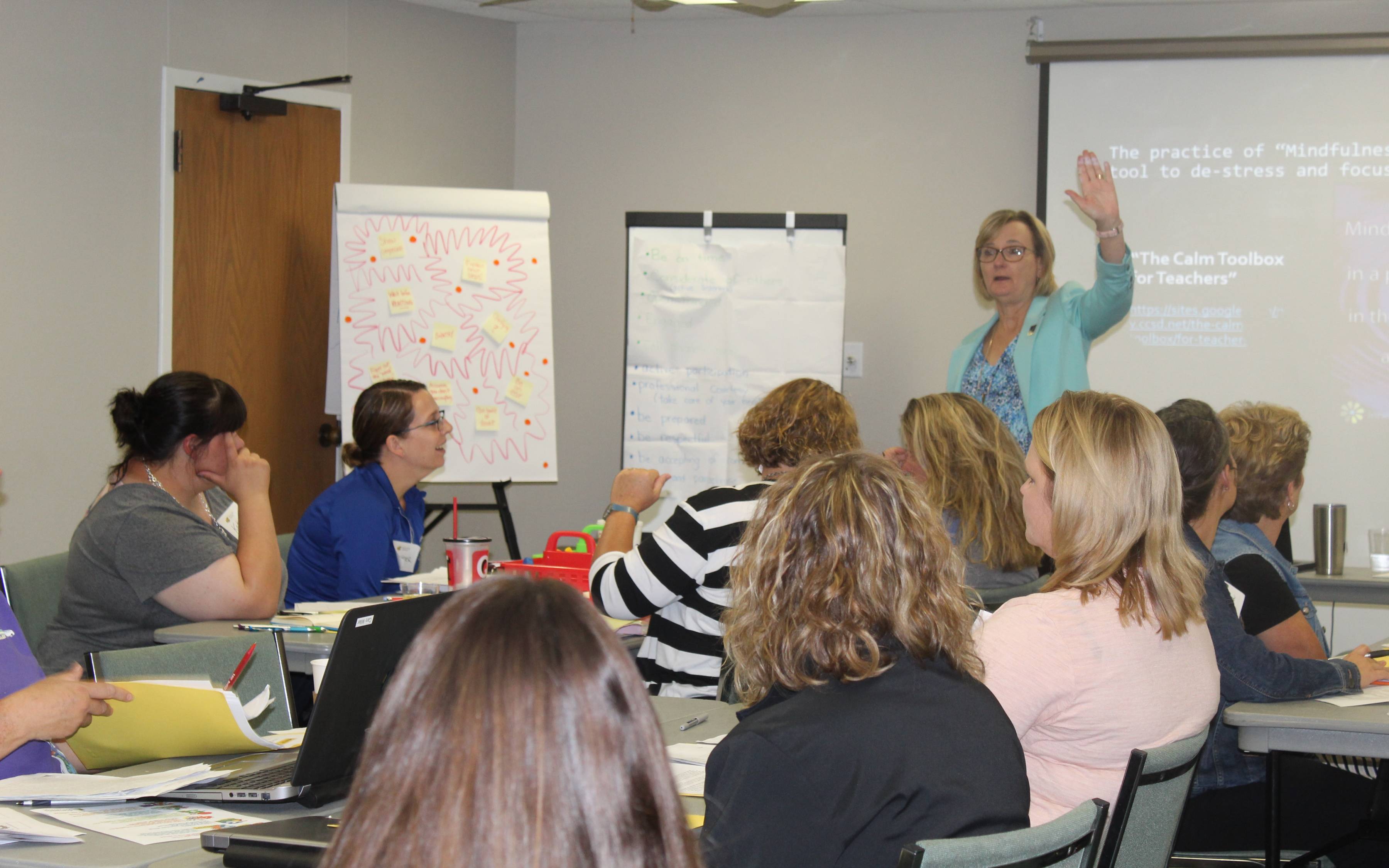 The Kansas Mentor & Induction Center, an initiative of the College of Applied Studies at Wichita State University, provides mentor training to teacher leaders who support early career teachers in the state of Kansas.
KMIC Mentor Training Program
KMIC offers two years of training for mentor participants, with four modules per year for a total of eight modules addressing the following topics:
KMIC Year 1 Modules: Effective Mentoring Practice
Orientation to Mentoring: Essentials of Mentoring
Module 1: Mentor Roles and Responsibilities
Module 2: Observing, Coaching, and Feedback
Module 3: Student Learning and Data Driven Instruction
Module 4: Mentoring for Effective Instruction
KMIC Year 2 Modules: Expanding Mentoring Practice
Module 5: Supporting Social Emotional Learning
Module 6: Mentoring Practice for Diverse Learners
Module 7: Instructional Practice & Differentiated Instruction
Module 8: Mentoring Leadership & Reflective Practices
KMIC Program Options and Cost Structures
Online Training Option: Cost: $650 per participant – four modules
Module content is offered online with collaboration sessions scheduled through Zoom, with 6-8 collaborative sessions throughout the 4 modules.
Hybrid Training Option: Cost: $850 per participant – four modules
Module content is provided in workshop environment, with online follow up activities. Workshop handout materials, and meals are provided. Inter-district collaborations are face-to-face in the workshop setting.
(Note due to Covid-19 hybrid sessions are not available for 2020-2021 session.
Discounts offered for districts who send 10 or more participants – contact Sherry Goodvin, Director for additional information Sharon.goodvin@wichita.edu
Registration is open for 2020-2021!