Our Lab Associates Program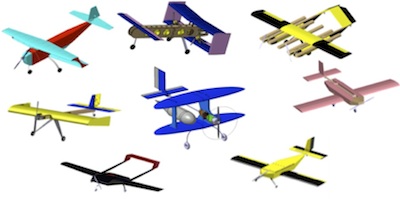 Background
The AE department opened a projects and prototyping lab in spring 2017 (EEB Building, Room 142). It's an amazing place, where students can make prototype aircraft and work on AE class projects. There is lots of workspace, equipment (e.g., laser cutters, milling machines, a foam cutter, electronics, etc.) and tools. In short, it is a fantastic place to learn, consider new ideas, and make cool things.
To help with lab operations, the department is creating an AE Lab Associates Program (AE-LAP). The idea is simple. AE-LAP members work in the lab and, in return, earn direct access and learn to use powerful lab prototyping machines.

Membership
Once selected and trained AE students become AE-LAP members. Their primary role is to work in the lab and to help others. In return, following training and demonstrated responsible participation, members are granted direct access to the lab and use of more sophisticated lab tools.

AE-LAP members are required to:
Commit to reliably and properly working in the lab a few hours a week
Commit to learning proper equipment operation and lab procedures
Commit to monitoring and helping other AE students working in the lab
Commit to watching after the safety of people and all lab resources
Commit to being responsible for the lab
AE-LAP membership is a great way to do many things:
Gain more lab skills and LAP ratings
Demonstrate responsibility
Get direct access to approved equipment
Build cool things
Prepare for future classes, projects, and jobs
Clearly you can also use AE-LAP membership on a resume, as a way to make yourself more valuable to hire.
Have Questions or Ready to Apply?
If you have questions, you may contact Dr. Suresh Keshavanarayana by viewing his contact information at the link below. If you're ready to apply, you may download and print the application below, then drop it off in the Aerospace Engineering office (Wallace Hall, Room 200).