General Aviation Flight Lab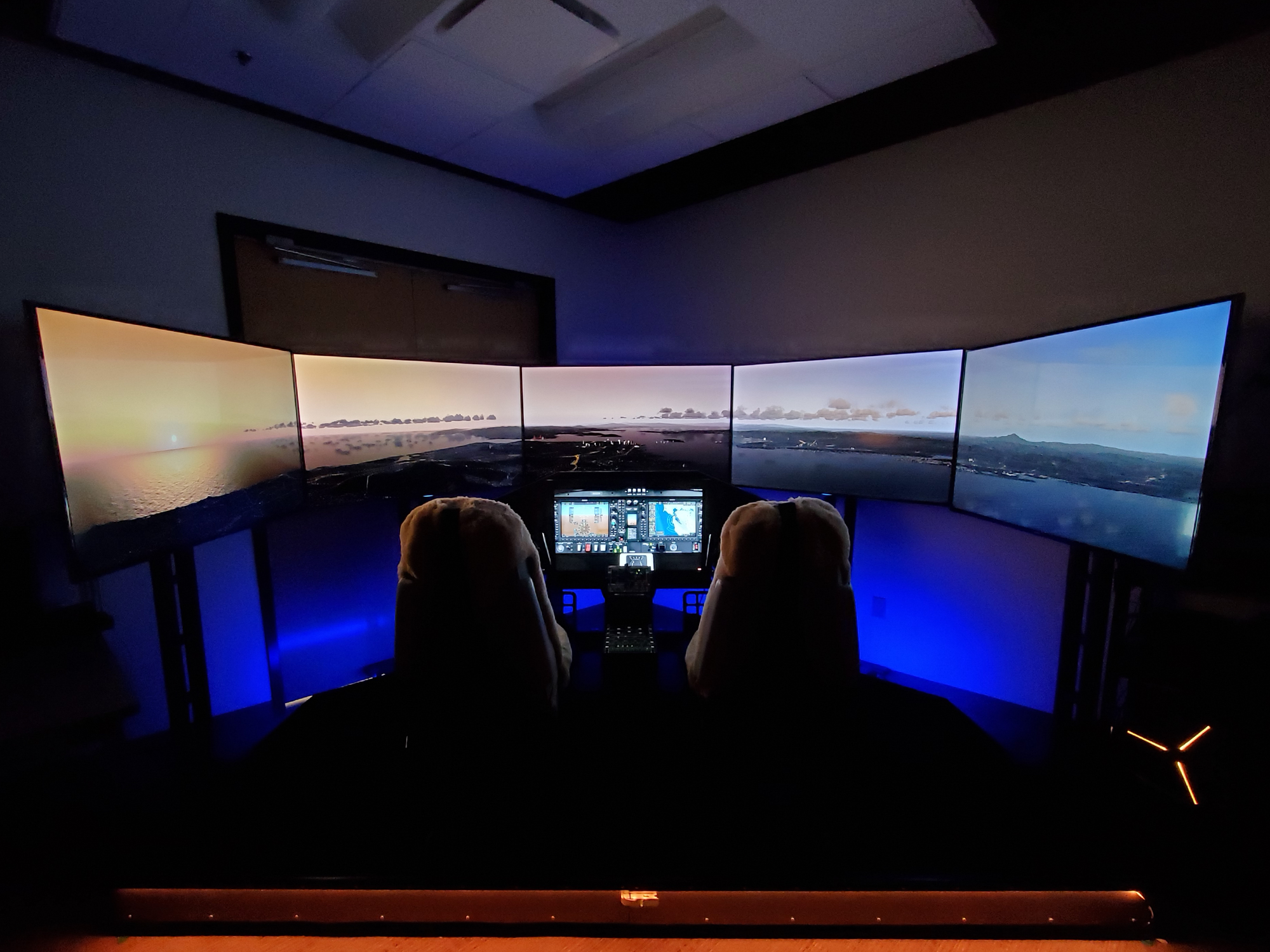 At the leading edge of innovative solutions to the aerospace challenges of today and tomorrow
At the forefront of aerospace controls research
Our research seeks to advance aerospace technology and aviation safety through the development of novel, innovative, and cutting-edge solutions to present and future challenges in the aerospace engineering ecosystem. The GAFL specializes in the research of adaptive and intelligent flight control systems, technologies for predicting aircraft loss-of-control, virtual- and augmented-reality guidance technologies for the cockpit, and smart sensing methodologies for advanced-shape morphing wings.
State-of-the-art facilities
The GAFL operates its own full-scale research-oriented flight simulator, which provides the unique in-house capability to perform pilot-in-the-loop simulated flight testing of existing and futuristic aircraft concepts, ground testing of novel aircraft control systems, and validation and verification of technologies prior to implementation or actual flight testing.
Wichita State University: Where innovation, creativity, entrepreneurship, and technology make the future
Our lab complements the plethora of research facilities that make up Wichita State University and the College of Engineering. Situated on campus is the National Institute of Aviation Research (NIAR) and the Walter H. Beech wind tunnel. Additionally, the new Innovation Campus comprises an interconnected community of partnership buildings, laboratories, a community makerspace, and mixed-use areas that is the next-generation college campus. These facilities are boosted by the rich history of aviation in the Wichita area, which has long been branded the "Air Capital of the World".
Forging ahead and pushing the envelope
Working collaboratively with industry and government, the GAFL is continually exploring new frontiers in the space of adaptive control, aerospace safety, and flight simulation - we strive to develop the state-of-the-art in the field. Please explore our website and find out more about the work that we do!