Besides academic activities, the Aerospace Engineering department and faculty are responsible for a substantial amount of research. Much of this work is conducted collaboratively with industry and government. The theoretical, computational, experimental, and applied research efforts fall generally into the following areas: Aerodynamics, Fluid Mechanics, Aircraft Structures, Solid Mechanics, Composites, Materials, Flight Mechanics, Controls, Simulation and Astrodynamics.
Featured Faculty Research Interests and Activities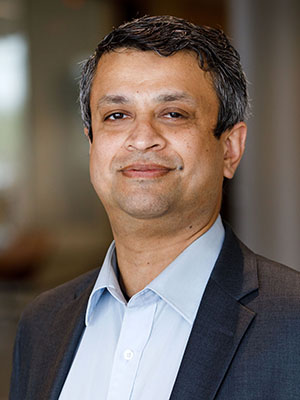 Dr. Atri Dutta
Research interests include astrodynamics, control theory, mission design and optimization.
Specific topics include the following:
Optimal orbital transfers using a novel description of spacecraft translational dynamics
Maneuver planning for aerospace system
Space situational awareness (maneuver detection, uncertainty propagation)
Space mission analysis for geocentric (all-electric telecommunication satellites) and heliocentric (neutrino detector) missions

Dr. Klaus A. Hoffmann
PhD Coordinator and Marvin J. Gordon Distinguished Professor
Research interests include supersonic and hypersonic flows, aero-acoustics, computational fluid dynamics, magnetohydrodynamics and bio-fluids.
Current/recent research includes the following:
Development and application of computer codes for Direct Numerical Simulations (DNS), including high speed turbulent flows (e.g., jet exhaust, Chevron design, heat transfer)
Development and application of computer codes for Magnetohydrodynamics (MHD), including boundary conditions and flow control
Code development and application for Bio-fluids applications, including blood flow in arteries, heart valves, around knee and hip implants, and with pharmaceuticals
Development of codes for parallel computing
Noise prediction schemes for aircraft interior
Computation of chemically reacting hypersonic flows
Application of CFD to solar energy and wind energy developments

Dr. Suresh Keshavanarayana
Chair and M.S. Program Coordinator
Research interests include aircraft structures/solid mechanics/composites.
Current/recent research includes the following:
In-plane Elasto-Plastic charaterization of composite materials
Post-peak stress degradation measurement for composite materials
Hyperelastic material modeling and characterization of elastomers and honeycomb cores.
Generation of fatigue based severity factors for fastener joints
Dynamic characterization of composite materials
Scaling effects on the tensile strain rate sensitivity of composite materials
Load signal modulation in dynamic tension and shear tests
Evaluation of FE fastener modeling techniques for airframe crash simulations
Process induced residual stresses around fastener holes in multi-directional laminates
Cure monitoring using embedded sensors for composite repair applications
Process induced residual stresses in repair patches bonded using heating pads
Parasitic effects of embedded tubular sensors in laminated composites

Dr. Linda Kliment
Interim Director of NASA in Kansas
Research interests include applied aerodynamics and flight mechanics.
Current/recent research includes the following:
Experimental investigation of wake vortex filaments. Dynamics and stability of the vortex are studied.
Operational flight loads data is collected for a variety of aircraft. The usage information and flight loads are analyzed.

Dr. Roy Myose
Teaching interests include biofluid mechanics, astrodynamics, aerodynamics, propulsion, and engineering mechanics.
Current/recent research includes the following:
Low-Reynolds number cascade aerodynamics
Blood flow in aorto-coronary bypass CFD models
Engineering education

Dr. James Steck
Research interests include aircraft flight controls, artificial neural networks, quantum computing, flight simulation, and acoustics.
Current/recent research includes the following:
Integrated resilient adaptive aircraft control for general aviation
Structural health monitoring of aircraft
Health monitoring of wind turbines
Lightning protection of composite aircraft
Quantum neural computing and quantum learning
EEG (brainwave) control of aircraft

Dr. Charles Yang
Research interests include solid mechanics, mechanics of materials, mechanics of advanced composite materials, and adhesively bonded joints.
Current/recent research includes the following:
Bonded repair of composite airframe laminate and sandwich structures
Characterization of adhesive properties for the development of progressive damage growth analysis
Analysis of composite scarf-patch-repair
Finite element analysis of structures