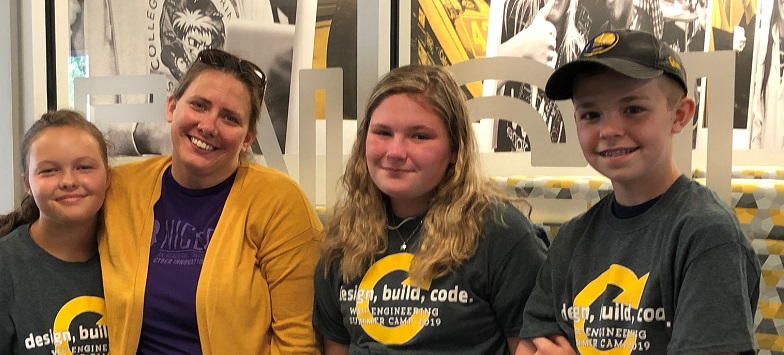 "As a Louisiana CyberPatriot Coach I was looking for an advanced camp I could share with students. Finding Wichita State's camp was an amazing stroke of luck. The registration process was simple, people were incredibly friendly and the instructors amazing! My students had a wonderful time and learned things about cybersecurity that will directly impact our future participation in CyberPatriot! The long drive was totally worth it. Sign me up for more!"

-Linda Morgan, Teacher, Benton Middle School, Louisiana
Wichita State University's Hub for Cyber Security Education and Awareness (HCEA) facilitates collaboration and connections that provide cybersecurity learning opportunities for children.
Girl Scouts of Kansas Heartland
When the Girl Scouts of the Kansas Heartland asked the Wichita State College of Engineering for help rolling out a new cybersecurity badge, the Hub connected the Girl Scouts with the 18th Intelligence Wing of the Kansas Air National Guard based at Wichita's McConnell Air Force Base. Intelligence personnel developed a program for the girl scouts to earn the new badge.
---
Upcoming Capture the Wu
Capture the Wu — our forty-eight-hour, Jeopardy-style Capture the Flag — is a new event we will be hosting on the 22nd-23rd of September, 2023. The purpose of the event is to help students experience a CTF before going to a national competition. Participating in CTF events, including this one, are fantastic on a resume, which can also be used later for grant proposals, salary raise requests, and more. Also, future employers, graduate schools, and scholarship committees will be impressed!
CTW will be open to high school and two-year or junior college students, and registration is free! We highly encourage everyone to compete; you can never have too much experience. Instructions on how to register, and the rules and FAQs, can be found here!
---
Hub-Hosted Cybersecurity Boot Camp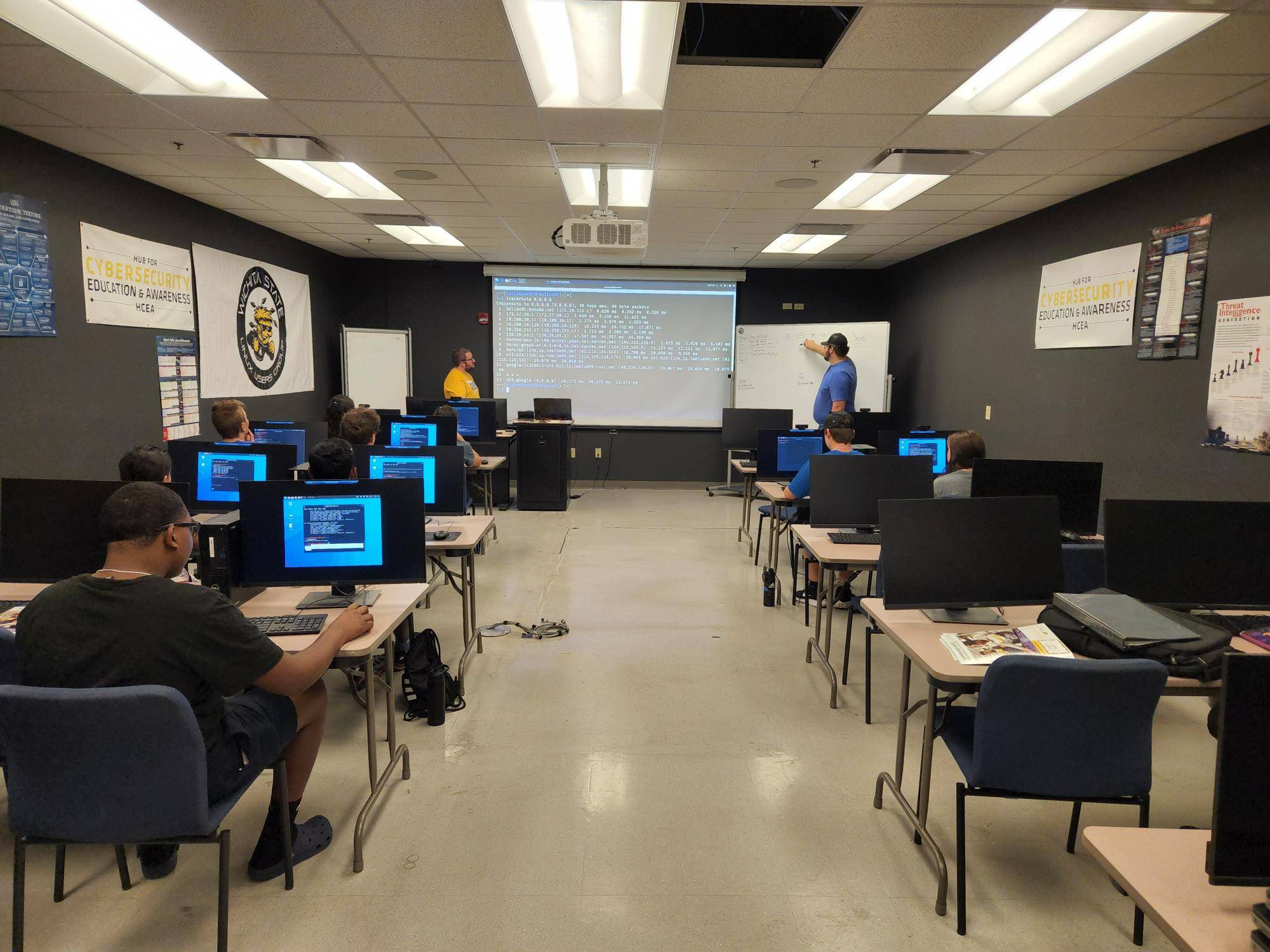 In July, the Hub hosted a cybersecurity boot camp that focused on open source intelligence. Students from various local high schools attended and participated in the camp's classes, learning the basics of cybersecurity, how to identify information theft and misuse, the ways hackers and predators gain access to information, and open sources such as the media that can be used against an individual or entity.
---
School of Computing Cybersecurity Boot Camp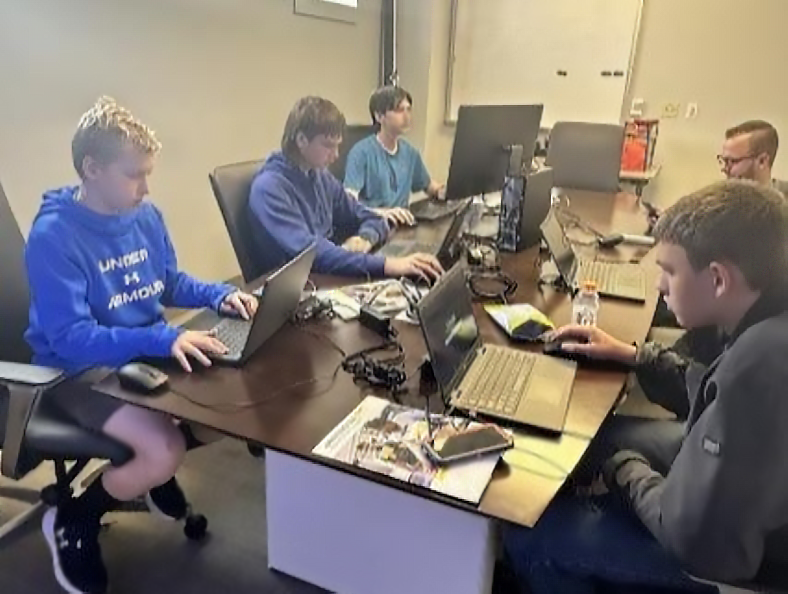 Wichita State's School of Computing held their Cybersecurity Boot Camp on the 17th-21st of July at Beggs Hall for students in grades 8-12. Attendance for the camp was at full capacity and students were taught subjects such as Open Source Intelligence, Forensics, Linux, Encoding and Encryption, and more. The event culminated in a two-day Capture The Flag exercise in which teams of campers competed against each other, testing their knowledge and skills they had learned and practiced during the previous three days.
---
Envision Camp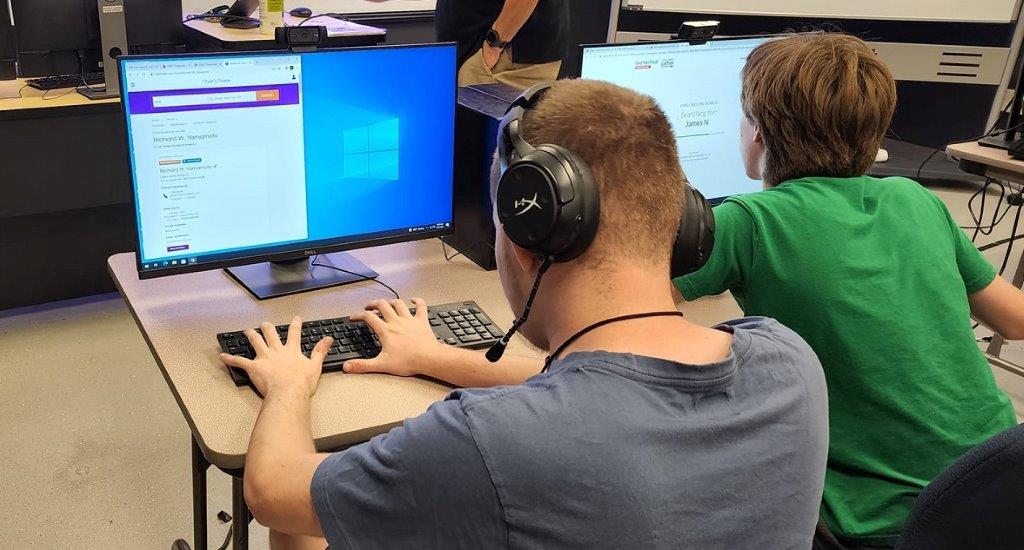 Envision is a non-profit organization that offers services and employment to those with vision impairments. This June, Envision reached out to the Hub to give their students the opportunity to learn about cybersecurity. The lessons, such as how to use Linux, analyzing different file types, and discussing various firewall types, were adapted to the students' disabilities to optimize their education in the camp.