Philosophy Department News
Faculty News
---
Dr. Sterrett to speak about "Understanding Science and Bias" as part of WSU's Perspectives: Reestablishing Reality series.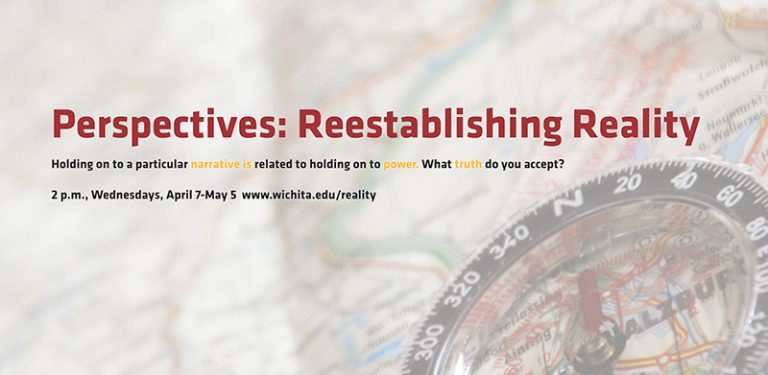 People often appeal to science as an antidote of sorts to propaganda and misinformation, as well as to individual biases and politically motivated interpretations. Yet the history of science and current practice reveals that scientific work involves not just logic and mathematics, but narratives, too — and models, interpretation of images, and analogical reasoning. Are these not ever likewise susceptible to faulty stereotypes, neglect of relevant observations, and biases in interpretation? If not, why not? If so, what can be done?
Susan G. Sterrett, Curtis D. Gridley Distinguished Professor of History and Philosophy of Science, presented the last talk in this five-week series on May 5. Click here to view the Zoom recording of Professor Sterrett's lecture on YouTube.
---
Congrats to 2021 WSU Honorees!
Congratulations to the following members of the Philosophy Department for their recent accomplishments:
Dr. Patrick Bondy, recipient of the 2020-2021 Young Faculty Scholar Award and a 2021 ARCS Grant recipient.

Dr. Xiufen Liu, recipient of a 2021 ARCS Grant.

Dr. James Schwartz, recipient of the 2020-2021 President's Distinguished Service Award.
---
Dr. Sterrett reviews book on Frederic Bartlett, who coined the term "Schema" in psychology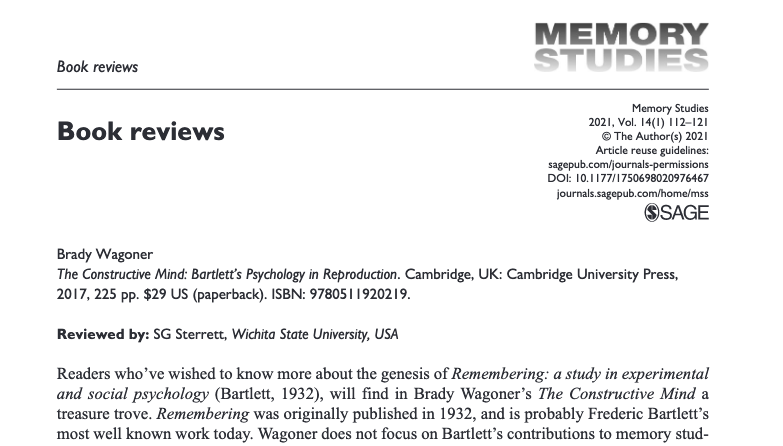 Dr. Sterrett reviewed a new book on an early twentieth-century researcher in psychology who studied the use of schema in memory and cognition, The Constructive Mind: Bartlett's Psychology in Reproduction. She closes the review with a personal perspecttive on why she is so appreciate of the book:
"I highly recommend Wagoner's book. I first came across Bartlett via Neissser's 1976 work describing Bartlett's concept of schema, before Remembering had been reprinted. No one I knew knew anything about this person named Frederic Bartlett. I am so grateful for Wagoner's fabulous book - both as a resource and for Wagoner's own insights into psychology's history - and future."
---
Dr. Sterrett publishes new chapter in Interpreting Mach: Critical Essays
Dr. Susan Sterret's new essay, "Mach on Analogy in Science", is now available in Interpreting Mach: Critical Essays, edited by John Preston, and published by Cambridge University Press. Click here to learn more about the book.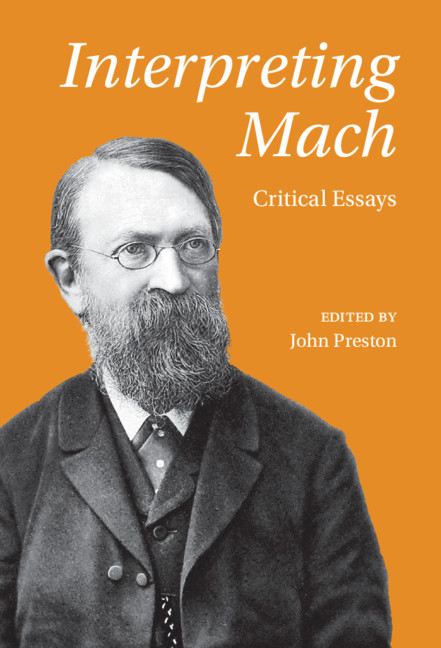 ---
"Philosophers on Space Exploration" and "Space Ethics According to Space Ethicists" with Dr. Schwartz
What is this "space ethics" thing all about? Wichita State's James Schwartz recently contributed to a post on the philosophy blog Daily Nous on the philosophy of space exploration. Also, in a recent article for The Space Review, he joins Tony Milligan from King's College London to provide a short history and overview of the ethics of space exploration. Drs. Schwartz and Milligan have collaborately previously, including as editors of the 2016 volume The Ethics of Space Exploration, published by Springer.
---
Dr. Hepburn awarded URCA grant; publishes three new book chapters
Join us in congratulating Brian Hepburn, who has been awarded a 2021 URCA grant to conduct achival research at the Linda Hall Library in Kansas City on the use of normative language and argumentation in engineering problem solving.
Dr. Hepburn also has three forthcoming publications: "The Quiet Scientific Revolution: Problem Solving and the Eighteenth Century Origins of 'Newtonian' Mechanics", to appear in The Oxford Handbook on Newton from Oxford University Press; "The Creation of Rational Mechanics", to appear in Encyclopedia of Early Modern Philosophy and the Sciences from Springer; and "Mechanics in Newton's Wake" (with Zvi Biener), to appear in Cambridge History of Philosophy of the Scientific Revolution, from Cambridge University Press.
---
Dr. Birondo featured in recent article of The Sunflower
Noell Birondo, chair of the philosophy department, was featured in a recent article of The Sunflower, where he discussed the importance of feminism and his approach to teaching Philosophy of Feminism. Click here to read the story at The Sunflower.
---
Dr. Sterrett publishes new article in Minds & Machines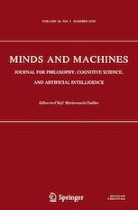 AI programs such as Deep Blue, which beat the world chess champion; AlphaGo, which beat the world's Go champion; AlphaGo Zero, which beat AlphaGo; and IBM's Watson, which beat two Jeopardy champions, are often cited as encouragement for the future of artificial intelligence. However, Wichita State Philosophy Professor Susan Sterrett asks whether games that involve impersonation and strategic questioning, such as "What's My Line?" and "To Tell the Truth" might be more appropriate games to illustrate the possibiities of AI. Her article about this, "The Genius of the 'Original Imitation Game' Test", appears in the new issue of the journal Minds and Machines and is free-to-read online at this URL: https://rdcu.be/b9sGh
If you are an honors student interested in artificial intelligence, then consider enrolling in Dr. Sterrett's Spring 2021 honor's seminar, HNRS 305J: Minds and Machines!
---
Dr. Bondy's book, Epistemic Rationality and Epistemic Normativity, now available in paperback
Patrick Bondy's book was originally released as a hardcover in 2017 at Routledge. It is now available in paperback from Routledge. Click here to visit the publisher's page for the book.
---
Dr. Schwartz interviewed on the Space Café podcast
James Schwartz was recently featured on SpaceWatch.Global's Space Café podscast. From the podcast website: "Admittedly, Elon's rocket launches and landings are fascinating. They have a magical attraction. The same applies, of course, to future missions like Artemis. Seeing people on the moon again has its charm. But, do we really have to do all this? What's the point in going to space? To ask such unpleasant questions is the job of the passionate space nerd and space philosopher James Schwartz. He puts his finger on those spots that others ignore. Now and then fascinating ideas surface in this process." Click here to head to the Space Café podcast website and to listen to the episode.
---
Dr. Birondo wins Essay Prize in Latin American Thought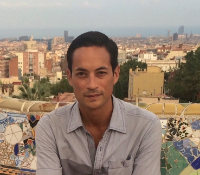 Noell Birondo received the American Philosophical Association's 2019 Essay Prize in Latin American Thought for his paper "The Virtues of Mestizaje: Lessons from Las Casas on Aztec Human Sacrifice". The prize is awarded annually to the author of the best unpublished, English-language, philosophical essay in Latin American thought.
---
Looking for older news? Visit the Philosophy News Archive here.
---
Alumni News

Daniel Saunders just finished his masters at York University and now is starting his PhD at the University of British Columbia this fall (2020).

Dennis Knepp was recently featured in "Down the Research Rabbit Hole" (April 2020). Read the interiew and check out his list of publications in philosophy of popular culture!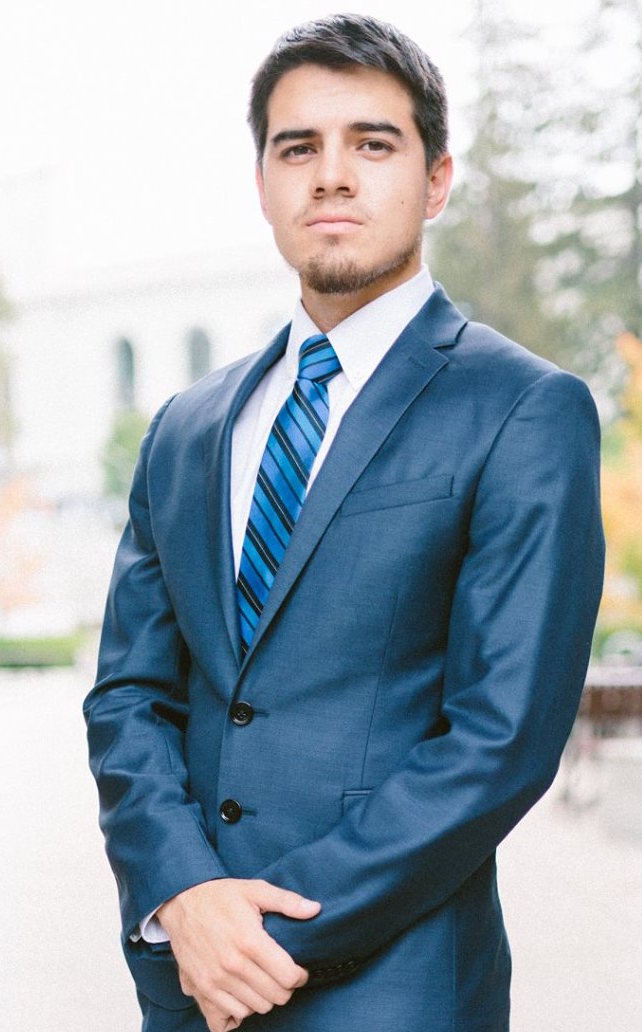 Hector Corea '14
Education:
Wichita State University, Political Science and Philosophy double major (2014)
UC Berkley Law School (2016)
Previous Employment: U.S. Army Reserve
Current Job Title: Associate Attorney, DLA Piper LLP.
Responsibilities include:
Synthesizing legal research and analysis into a coherent written memorandum or brief for submission to a client, court or arbitrator
Appearing in a court of law, arbitration or other judicial tribunal on behalf of the firm's client
Analyzing and summarizing complicated legal documents, including contracts, and suggesting alterations to those documents
Anticipating and mitigating potential legal problems within the law firm or for a client — and developing strategies to avoid costly litigation and reduce potential areas of risk
Congratulations everyone!
If you have news about our students or alumni, we'd love to hear from you.