Philosophy Department News
Faculty News
---
"Space Ethics According to Space Ethicists" with Dr. Schwartz
What is this "space ethics" thing all about? In a new article for The Space Review, Wichita State's James Schwartz joins co-author Tony Milligan from King's College London to provide a short history and overview of the ethics of space exploration. Drs. Schwartz and Milligan have collaborately previously, including as editors of the 2016 volume The Ethics of Space Exploration, published by Springer.
---
Dr. Hepburn awarded URCA grant; publishes three new book chapters
Join us in congratulating Brian Hepburn, who has been awarded a 2021 URCA grant to conduct achival research at the Linda Hall Library in Kansas City on the use of normative language and argumentation in engineering problem solving.
Dr. Hepburn also has three forthcoming publications: "The Quiet Scientific Revolution: Problem Solving and the Eighteenth Century Origins of 'Newtonian' Mechanics", to appear in The Oxford Handbook on Newton from Oxford University Press; "The Creation of Rational Mechanics", to appear in Encyclopedia of Early Modern Philosophy and the Sciences from Springer; and "Mechanics in Newton's Wake" (with Zvi Biener), to appear in Cambridge History of Philosophy of the Scientific Revolution, from Cambridge University Press.
---
Dr. Birondo featured in recent article of The Sunflower
Noell Birondo, chair of the philosophy department, was featured in a recent article of The Sunflower, where he discussed the importance of feminism and his approach to teaching Philosophy of Feminism. Click here to read the story at The Sunflower.
---
Dr. Sterrett publishes new article in Minds & Machines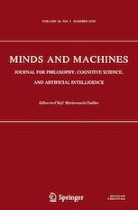 AI programs such as Deep Blue, which beat the world chess champion; AlphaGo, which beat the world's Go champion; AlphaGo Zero, which beat AlphaGo; and IBM's Watson, which beat two Jeopardy champions, are often cited as encouragement for the future of artificial intelligence. However, Wichita State Philosophy Professor Susan Sterrett asks whether games that involve impersonation and strategic questioning, such as "What's My Line?" and "To Tell the Truth" might be more appropriate games to illustrate the possibiities of AI. Her article about this, "The Genius of the 'Original Imitation Game' Test", appears in the new issue of the journal Minds and Machines and is free-to-read online at this URL: https://rdcu.be/b9sGh
If you are an honors student interested in artificial intelligence, then consider enrolling in Dr. Sterrett's Spring 2021 honor's seminar, HNRS 305J: Minds and Machines!
---
Dr. Bondy's book, Epistemic Rationality and Epistemic Normativity, now available in paperback
Patrick Bondy's book was originally released as a hardcover in 2017 at Routledge. It is now available in paperback from Routledge. Click here to visit the publisher's page for the book.
---
Dr. Schwartz interviewed on the Space Café podcast
James Schwartz was recently featured on SpaceWatch.Global's Space Café podscast. From the podcast website: "Admittedly, Elon's rocket launches and landings are fascinating. They have a magical attraction. The same applies, of course, to future missions like Artemis. Seeing people on the moon again has its charm. But, do we really have to do all this? What's the point in going to space? To ask such unpleasant questions is the job of the passionate space nerd and space philosopher James Schwartz. He puts his finger on those spots that others ignore. Now and then fascinating ideas surface in this process." Click here to head to the Space Café podcast website and to listen to the episode.
---
Dr. Birondo wins Essay Prize in Latin American Thought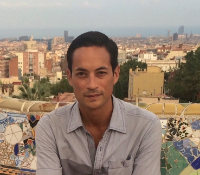 Noell Birondo received the American Philosophical Association's 2019 Essay Prize in Latin American Thought for his paper "The Virtues of Mestizaje: Lessons from Las Casas on Aztec Human Sacrifice". The prize is awarded annually to the author of the best unpublished, English-language, philosophical essay in Latin American thought.
---
Dr. Schwartz publishes 'spacey' book with Oxford
James Schwartz's new book, The Value of Science in Space Exploration from Oxford University Press (2020) provides a thorough and authoritative discussion of what a "science first" approach to space policy should look like, the first philosophically and epistemologically rigorous defense of the value of space science, and an instructive model for how transdisciplinary scholars should approach space exploration.
More About the Book
Space exploration, especially the recent push for the commercialization and militarization of space, is attracting increased attention not only from the wider public and the private sector but also from scholars in a wide range of disciplines. At this moment of uncertainty about the future direction of national spaceflight programs, The Value of Science in Space Exploration defends the idea, often overlooked, that the scientific understanding of the Solar System is both intrinsically and instrumentally valuable. Drawing on research from the physical sciences, social sciences, and the humanities, James S.J. Schwartz argues further that there is truly a compelling obligation to improve upon our scientific understanding-including our understanding of space environments-and that there exists a corresponding duty to engage in the scientific exploration of the Solar System.
After outlining the underpinning epistemological debates, Schwartz tackles how this obligation affects the way we should approach some of the major questions of contemporary space science and policy: Is there a need for environmental preservation in space? Should humans try to establish settlements on the Moon, Mars, or elsewhere in the Solar System, and if so, how? In answering these questions, Schwartz parleys with recent work in science policy and social philosophy of science to characterize the instrumental value of scientific research, identifying space research as a particularly effective generator of new knowledge. Additionally, whereas planetary protection policies are currently employed to prevent biological contamination only of sites of interest in the search for extraterrestrial life, Schwartz contends that all sites of interest to space science ought to be protected. Meanwhile, both space resource exploitation, such as lunar or asteroid mining, and human space settlement would result in extensive disruption or destruction of pristine space environments. The overall ethical value of these environments in the production of new knowledge and understanding is greater than their value as commercial or real commodities, and thus confirms that the exploitation and settlement of space should be avoided until the scientific community develops an adequate understanding of these environments. At a time when it is particularly pertinent to consider the ways in which space exploration might help solve some of the world's ethical and resource-driven concerns, The Value of Science in Space Exploration is a thought-provoking and much-needed examination into the world of space.
Dr. Schwartz is also co-editor of The Ethics of Space Exploration (Springer 2016) and his work has appeared in Advances in Space Research, Space Policy, Acta Astronautica, Astropolitics, Environmental Ethics, Ethics & the Environment, and Philosophia Mathematica. Hear his interview on Philosophical Disquisitions. For more info about 'spacey' stuff in the WSU community, visit the Wichita Space Initiative webpage.
---
Dr. Sterrett publishes Scale Modeling entry in Routledge Handbook of the Philosophy of Engineering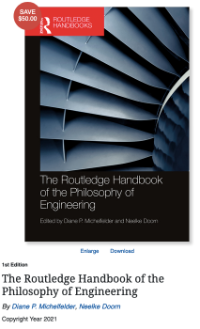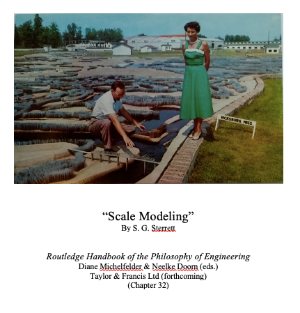 The Routledge Handbook of the Philosophy of Engineering will feature a contribution from Wichita State University's Professor Sterrett from the Department of Philosophy. Her chapter, "Scale Modeling" aims to provide an introduction to the foundations of the methodology and identify misconceptions that currently exist about it in philosophy of science.
Professor Sterrett has previously written articles about the significance of the methodology of experimental physical modeling to philosophy of science ("Physical Models and Fundamental Laws", "Similarity and Dimensional Analysis", "Physically Similar Systems: a history of the concept", "Experimentation on Analogue Models").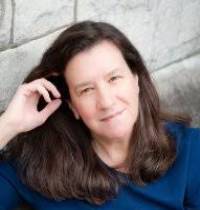 Dr. Sterrett has also pointed out the role of scale models in history of philosophy, especially in the early work of Ludwig Wittgenstein, who said he had the idea for his Tractatus Logico-Philosophicus (a work that discusses logic, language and science) upon reading about the use of scale models in a courtroom in Paris. ("Physical pictures: Engineering models circa 1914 and in Wittgenstein's "Tractatus"", Wittgenstein Flies A Kite: A Story of Models of Wings and Models of the World, "Pictures, Models and Measures") But nobody had located the magazine article. Recently, after a decades-long search, Professor Sterrett found a copy of a news item from a magazine published in Paris in just the right time frame, with a sketch of the lawyer using a scale model in a courtroom. In 2018, the organizers of a special exhibition in Vienna heard about her find and contacted Professor Sterrett asking if they could feature it; many found it the most interesting part of the exhibition. It is currently featured on the organization's website here.
---
Noell Birondo publishes "What about Della Street?" in Perry Mason and Philosophy: The Case of the Awesome Attorney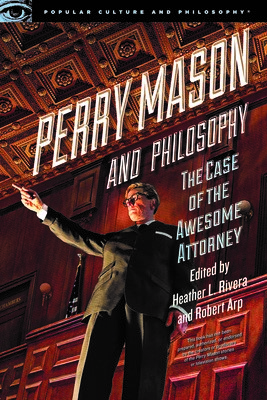 The book is the newest in the Popular Culture and Philosophy series and follows on the heels of the HBO Perry Mason mini-series starring Matthew Rhys and John Lithgow. In the 1950s the Perry Mason TV show had a phenomenal success, and the original novels by Erle Stanley Gardner continue to sell thousands of copies each week: https://www.watermarkbooks.com/book/9780812699074.
---
Dr. Bondy publishes 'disagreeable' paper in Topoi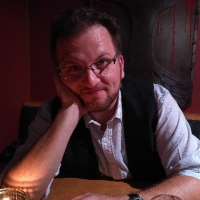 Can you disagree with yourself, the way you can disagree with other people? You might think not: after all, disagreements involve conflicting beliefs---and, while it's easy to think someone else's beliefs are wrong, it sure seems like you can't think your own beliefs are wrong without giving them up. Dr. Bondy argues, however, that disagreeing with yourself is logically possible and psychologically plausible. Intrapersonal disagreements can even be deeply rooted in conflicting fundamental frameworks for thinking about ourselves and the world around us. Fortunately, there may be (maybe!) resources that we can to bring to bear to rationally resolve such disagreements.
To find out more, read Patrick Bondy's paper, "Deeply Disagreeing with Myself: Synchronic Intrapersonal Deep Disagreements", just published in the journal Topoi (summer 2020).
---
Dr. Castro blogs on for the APA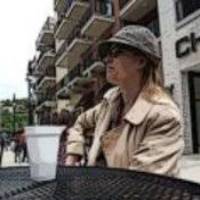 Susan Castro posts "Engendering Algorithmic Oppression" for the Women in Philosophy section of the Blog of the APA (American Philosophical Association). Drawing on 2020 current events and a growing body of work on algorithmic oppression, Dr. Castro defines "algorithmic oppression" and describes some of the ways in which current practices and ideology contribute to race, gender, and economic oppression.
---
Alumni News

Daniel Saunders just finished his masters at York University and now is starting his PhD at the University of British Columbia this fall (2020).

Dennis Knepp was recently featured in "Down the Research Rabbit Hole" (April 2020). Read the interiew and check out his list of publications in philosophy of popular culture!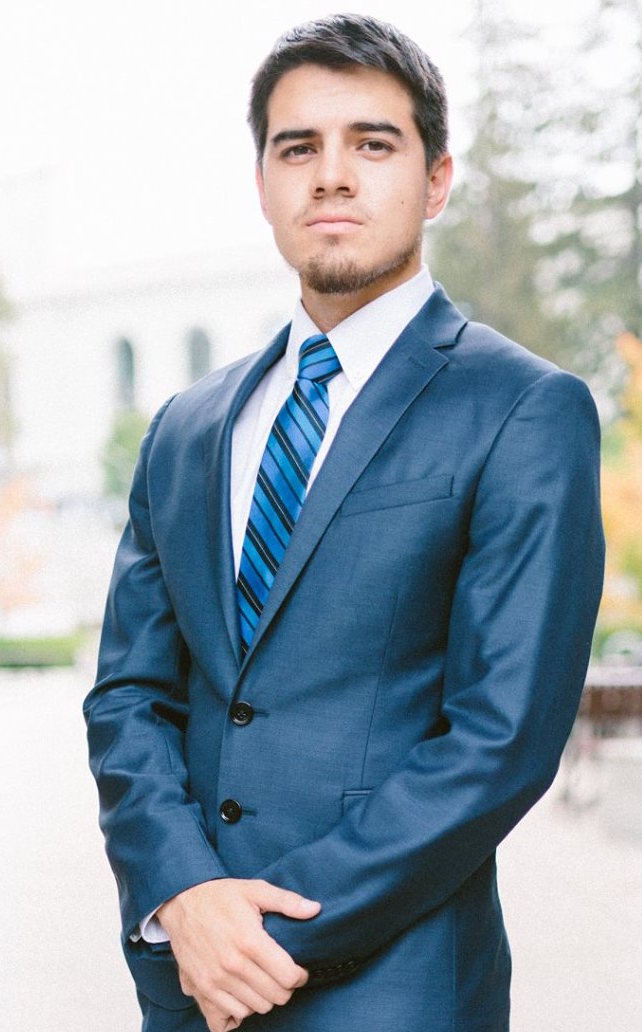 Hector Corea '14
Education:
Wichita State University, Political Science and Philosophy double major (2014)
UC Berkley Law School (2016)
Previous Employment: U.S. Army Reserve
Current Job Title: Associate Attorney, DLA Piper LLP.
Responsibilities include:
Synthesizing legal research and analysis into a coherent written memorandum or brief for submission to a client, court or arbitrator
Appearing in a court of law, arbitration or other judicial tribunal on behalf of the firm's client
Analyzing and summarizing complicated legal documents, including contracts, and suggesting alterations to those documents
Anticipating and mitigating potential legal problems within the law firm or for a client — and developing strategies to avoid costly litigation and reduce potential areas of risk
Congratulations everyone!
If you have news about our students or alumni, we'd love to hear from you.