ShiftSpace: a student-run, downtown gallery
Be part of the contemporary art scene.
Established in 2005, ShiftSpace Gallery earned its name from its early days as a "roaming" gallery. In 2019, ShiftSpace is on the move once again, exchanging its Commerce Street address for a new spot at Groover Labs, at Third and St. Francis in Wichita's Old Town district.
The ShiftSpace Student Group programs the gallery, prepares exhibitions, and engages in community outreach. With the assistance of Gallery Manager Jefferson Godard, students take on every gallery role, including curator, preparator, community outreach coordinator, social media manager, and more. The group is open to any currently enrolled Wichita State student.
---
Current Exhibition
"Uncomfortable Truths"
Opening reception: Friday, April 21 from 5-8 p.m.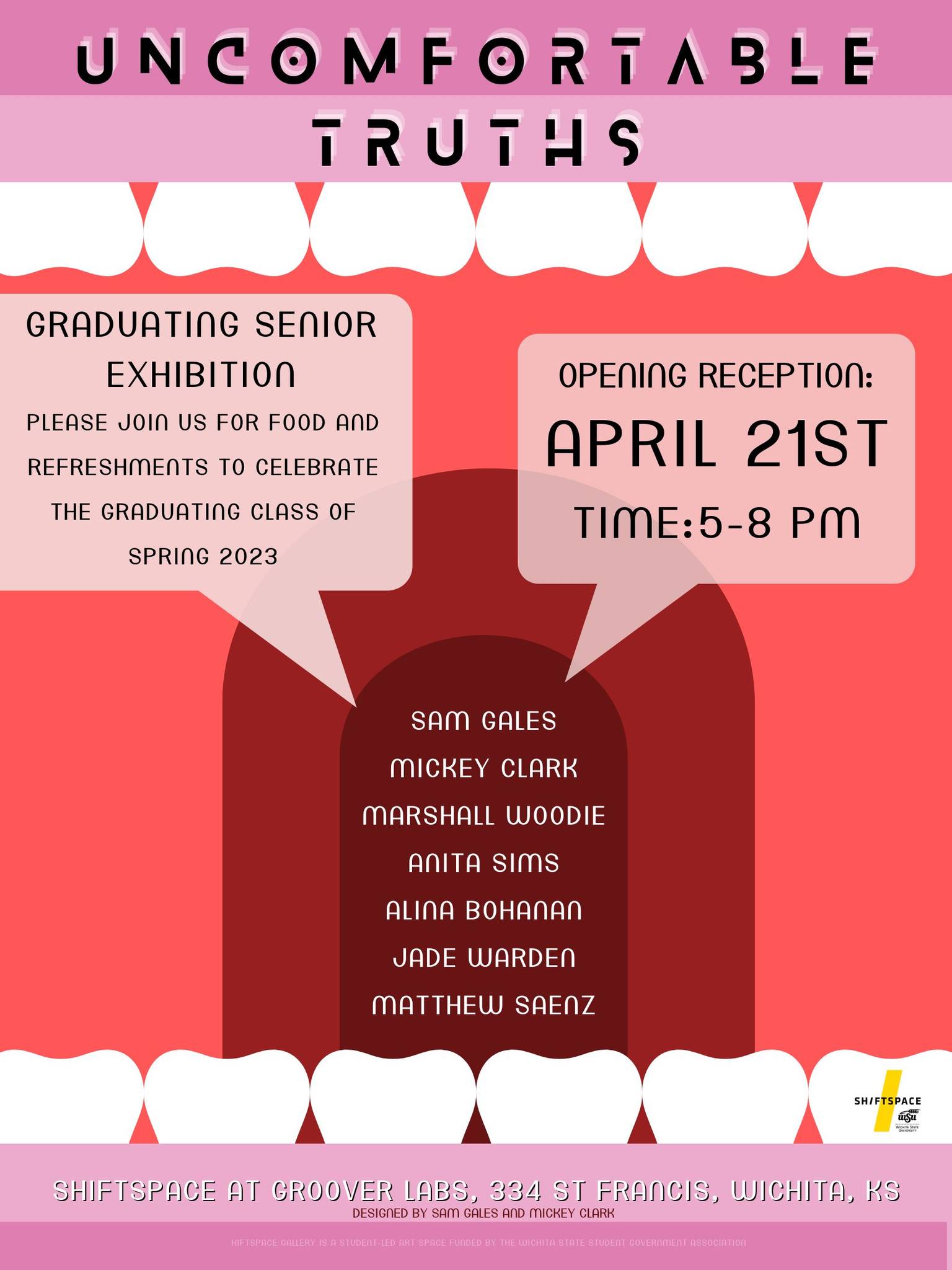 ShiftSpace is proud to present the new exhibition "Uncomfortable Truths," the graduating senior exhibition, opening Friday, April 21, 2023. Seven studio art majors will be showcasing work from their varied disciplines. An opening reception will be held at ShiftSpace Gallery from 5-8 p.m. on April 21.
See the graduating senior exhibition booklet here.
---
Past Exhibitions