A Student Gallery in Wichita's Arts District
Be part of the contemporary art scene.
ShiftSpace is an off-campus student gallery located on Commerce Street in the heart of Wichita's vibrant gallery district. ShiftSpace earned its name from its early days as a "roaming" gallery. The gallery maintains this nomadic spirit in its current incarnation with innovative exhibitions that explore the new frontiers of contemporary art and design.
ShiftSpace serves as a professional incubator for student exhibitions, collaborations and real-world learning opportunities.
Gallery Info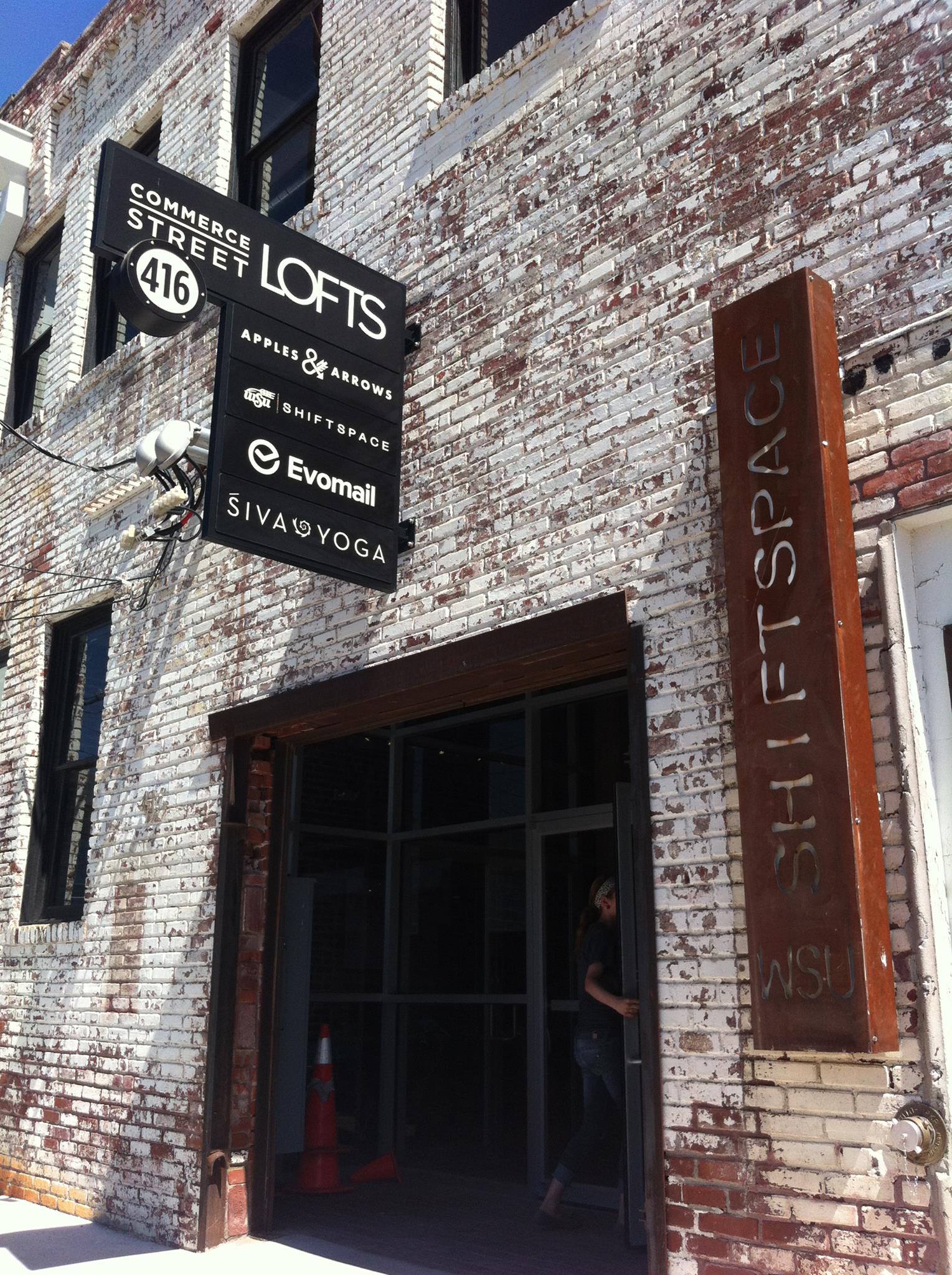 Gallery Director: Kristin Beal
Email: kristin.beal@wichita.edu
Phone: (316) 978-7714
Location:
ShiftSpace
416 S. Commerce St., Suite 102
Wichita, KS 67202
Gallery hours:
Wednesday–Saturday 1:00PM–4:00PM
Final Friday Receptions 6:00PM–10:00PM
Admission: FREE
Stay current with SHIFTSPACE Gallery by following us on Facebook and Instagram.