Faculty
Jo Kirk
Level 1 Pedagogy & Analysis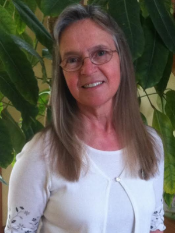 Jo Kirk, nationally known educator and expert in Kodály based early childhood music education and methodology, holds a Masters in Music Education from the University of Akron and a Kodály Music Education Certificate from Silver Lake College. She has completed early childhood studies at the Hartt School of Music and the Westminster Choir College. Her teaching experience spans from "little ones" to Kodály graduate level adults at Nebraska Wesleyan University, Colorado State University, California State University Long Beach, Wichita State University, and Morehead State University. As an adjunct faculty member of Muskingum College, Jo instructed the elementary music education courses, directed the College's Children's Choir, and developed and instructed the Kodály-based early childhood music and movement enrichment program. Jo is founder, President and CEO of WeJoySing studio which provide music and movement based learning programs for parents and their children ages prenatal through early elementary grades. She maintains an active conference, workshop, and public speaking schedule. She has been a guest clinician and speaker for the New Jersey, Kansas, Colorado, and Kentucky Music Educators Associations (NJMEA, KMEA, CMEA, KMEA), the Early Childhood Music & Movement Association (ECMMA), the Organization of American Kodály Educators Association (OAKE), and The Association for the Education of Young Children (AEYC). Kirk has authored Lullabies to Circle Games-An Early Childhood Music and Movement Curriculum.
Tom Michalek
Level 2 Pedagogy & Analysis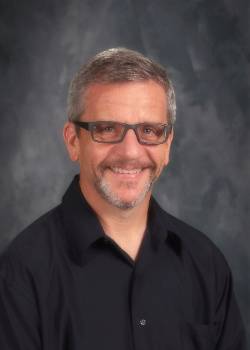 Tom Michalek has taught elementary music since 1991 and is the OAKE national president-elect (2022-2024). He currently teaches at Watson Elementary School in Hastings, Nebraska. A native of Hastings, Tom received his Bachelor's and Master's degrees in music education from the University of Nebraska-Lincoln, and his Kodály Certificate from Nebraska Wesleyan University. In 2011 he was named "Hastings Public Schools Educator of the Year", was a finalist for the Nebraska Teacher of the Year, and received a Nebraska Department of Education "Award of Excellence". He has over 20 years experience leading children's choirs, both with the Nebraska Children's Chorus in Omaha, and the South Central Nebraska Children's Chorale in Hastings. Tom has served as a staff development presenter and choir clinician for many organizations and school districts throughout the United States. His areas of professional development specialization include curriculum planning in the elementary general music classroom, music room organization, singing games and folk dances, and ukulele. Tom has taught Kodály methodology courses at the University of Central Missouri (Level II), the University of Nebraska-Omaha (Level III) and Drake University (Levels II & III). He has also taught music education courses on an adjunct basis at the university level.
Susan Tevis
Level 3 Pedagogy & Analysis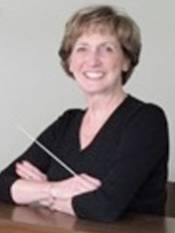 Susan Tevis, Founder, Artistic Director and Conductor of the Children's Choir of Chico, holds B.A. and M.A. degrees in piano pedagogy and music education from California State University, Chico. She completed a Kodály Certificate at the Kodály Institute at McNeese State University (Lake Charles, Louisiana) and completed advanced studies both at the McNeese Institute and at the Kodály Pedagogical Institute in Kecskemét, Hungary. Ms. Tevis has served as adjunct faculty member at McNeese State University (Lake Charles, Louisiana), CSU Chico, Capital University Conservatory of Music (Columbus, Ohio), and the Kodály Pedagogical Institute. Susan was on the faculty at the Kodály Institute at McNeese and the Kodály Institute at Capital University, teaching in summer courses for professional music educators. Susan has been a music educator since 1970, working in public schools, community choir programs and churches. During these years Ms. Tevis has served on numerous regional, state and national boards, including Louisiana Music Education Association and Organization of American Kodály Educators (OAKE). From 1999-2004, Susan was Vice President of OAKE, and presently sits on the OAKE National Conference Choir Committee. As a choral specialist, Susan is active as a guest clinician and conductor for treble choirs, conducting honor choruses in Texas, Louisiana, and California, and is frequently invited to present music education workshops for various state and national music organizations and conferences.
Sarah Martinez
Level 1 Secondary Track Pedagogy & Analysis (vocal)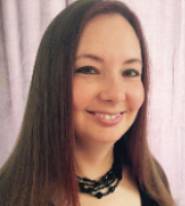 Sarah Martinez is the fine arts specialist for Pflugerville ISD near Austin, Texas. She taught middle school choir for 6 years and elementary music for 7 years in Texas public schools. She received a Bachelor of Music summa cum laude from Texas State University, where she also completed a masters degree and Kodály Certification. She earned a Doctor of Education degree in Teacher Leadership from Walden University. She has served as treasurer for the Kodály Educators of Texas and TMEA Region 26 middle school vocal coordinator and serves on faculty with the Rio Grande Valley Kodaly Program.
Matthew Hanne
Program Administrator, Level 1 and 2 Secondary Track (vocal)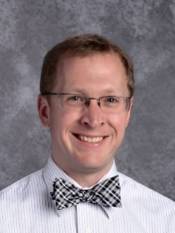 Matt Hanne teaches 6th-12th grade choir and Upper School Psychology at The Independent School in Wichita, KS and is on the faculty at Newman University, where he teaches applied voice. He has served on the faculty of Kodály certification programs at Morehead State University (Solfege/Musicianship), the University of Central Missouri (Solfege/Musicianship), California State University - Bakersfield (Solfege/Musicianship), and Wichita State University (Conducting, Secondary Pedagogy). Matt also earned his Kodály Certificate at WSU. He has presented at the National (NAFME, OAKE), State (KMEA) and local (USD 259) levels on various topics relating to choral rehearsal techniques and improvisation. Matt has studied in Kecskemét, Hungary at the International Kodály Seminar three times, including participating in a choral conducting Master Class with Péter Erdei. Matt is the Director of Music at Pleasant Valley United Methodist Church and the director of the Wichita Broadway Singers. He has served the tenor section leader for the Wichita Symphony Chorus and has frequently been a member of the Wichita Chamber Chorale.
Steve Oare
Program Director, Level 1 and 2 Secondary Track (instrumental)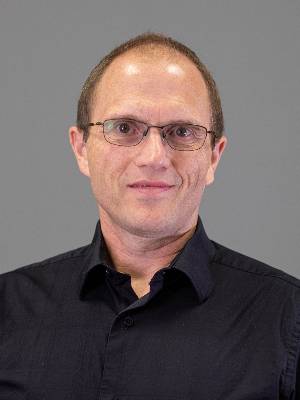 Steve Oare is a professor of music education at Wichita State University, chair of the Wind and Percussion Studies area, and Program Director for the WSU Summer Kodály Program. Dr. Oare earned his Ph.D. in music education from Michigan State University. Prior degrees include a Master of Music in School Music and a Diploma of Fine Arts in the Kodály Method from the University of Calgary under the tutelage of Lois Choksy, and a Bachelor of Music from the University of Idaho. Dr. Oare teaches courses in instrumental music education as well as graduate courses in psychology and philosophy of music. Prior to teaching at the university level, he taught beginning through high school band and general music for 17 years, also serving as instrumental music team leader for North Thurston Public Schools. A woodwind specialist, Dr. Oare served as the principal clarinetist in the Olympia Symphony Orchestra and the Northwest Wind Symphony, as a saxophonist with the 22nd Avenue Dixieland Band, and in his church worship team. Dr. Oare has conducted bands and orchestras in Washington, Idaho, Michigan, Kansas, and Canada. Current areas of research interest are in literacy development and conceptual teaching within the band rehearsal context.
Gabor Virágh
Level 1-3 Solfege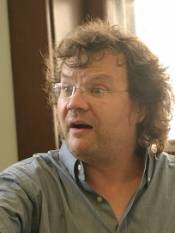 Gabor Virágh is a graduate of Franz Liszt Academy of Music, the Béla Bartók Conservatory of Budapest, Hungary, Berklee College of Music, and Academie Musicala Ottorino Respighi Festival of Assisi, Italy. Viragh co-authored a new edition of Zoltan Kodály Bicinias-Volumes 1 and 2 entitled "New Words" Volumes I and II. In addition, he is a free-lance artist in both classical and jazz trumpet. Viragh is a frequent guest teacher and lecturer on Kodály method at numerous conferences, colleges, and universities throughout the United States. He is associate faculty of the Kodály Center of America. Mr. Virágh is a former board member of OAKE, a frequent lecturer of OAKE, and was also an invited lecturer at CMEA and at the 14th International Kodály Symposium in Hungary. Since his appearance at The Hartt School, the Ear-Training Faculty became a growing and flourishing part of the Music Theory Department, giving new inspirations to the Department's Development. His teaching experience reaches from the early childhood classes to the area of the master teacher level. In addtion, he taught Jazz Trumpet and Theory at the Conservatory Béla Bartók in Budapest.
Choir Director -- TBA
Elaine Quilichini
Treble Choir Artistic Director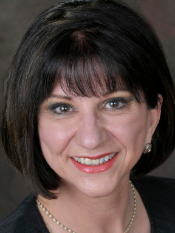 Internationally recognized choral conductor Elaine Quilichini has conducted across Canada, the United States, Australia, Japan, Argentina, and the Canary Islands. Ms. Quilichini founded the well-known Calgary Girls Choir in 1995 and conducted the University of Calgary Women's Choir for over ten years. She has served as Artistic Director of summer youth choir programs at Nebraska Wesleyan University, Wichita State University, and the New England Conservatory. Ms. Quilichini has a successful choral series published by Alliance Music and was recipient of the Alberta Choral Federations' 'con spirito' award for her contributions to the choral arts. Global Television also recognized Ms. Quilichini as a Woman of Vision.