KFBF Membership
Members of the Kansas Family Business Forum have the benefit of programming designed to address and provide support for issues experienced by family businesses as they operate.
Programming:
Executive Breakfast
Executive breakfasts are designed to present topic-specific issues with an opportunity for members to pose company and family specific questions to forum experts. One of our most popular programs, it is tailored to the schedule of the organization's top executive. Programs are held in the early morning, last only an hour and a half, and include a breakfast buffet.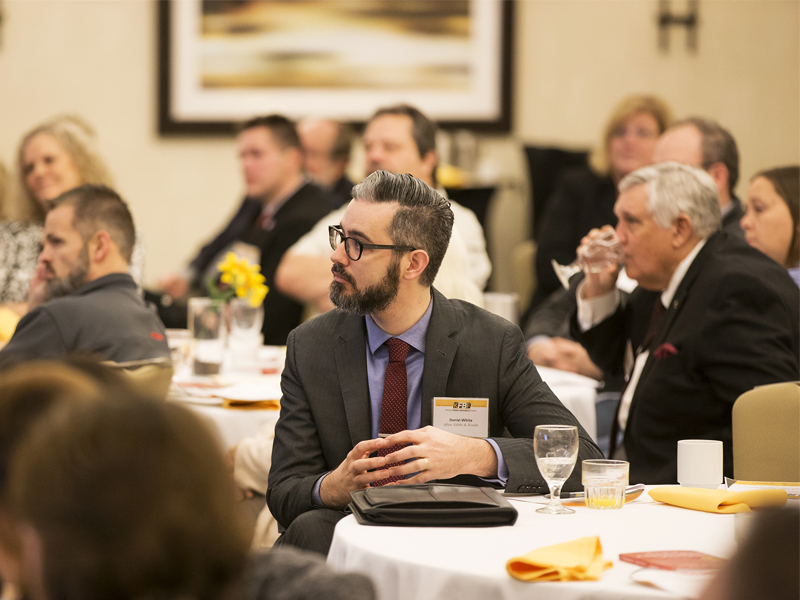 Sample Topics:
Utilizing Strategic Innovation to Deal with Disruption in Your Industry
Should We Keep Our Family Business, or Should We Sell?
Cybersecurity Risk is Business Risk: Are You Protected?
Converting Risk into Wealth
Enterprise Risk Management
Partner Relationships
Challenges & Efforts Made to Attract and Retain the Labor Force
Navigating the Generational Divide
Improve Staff Morale through Authentic Appreciation
Family Transition Stories from a Banker's Perspective
Succession Planning
Know Yourself, Know Your Team: Understanding Group Dynamics Using the MBIT
Business Biographies
Business Biographies allow members a rare glimpse into the world of a well-known local or national entrepreneur. In a casual chat format, members will hear the inside story of how a business was conceived, challenges faced, and how these situations relate to their own businesses. Event includes a cocktail reception and dinner with the entrepreneur.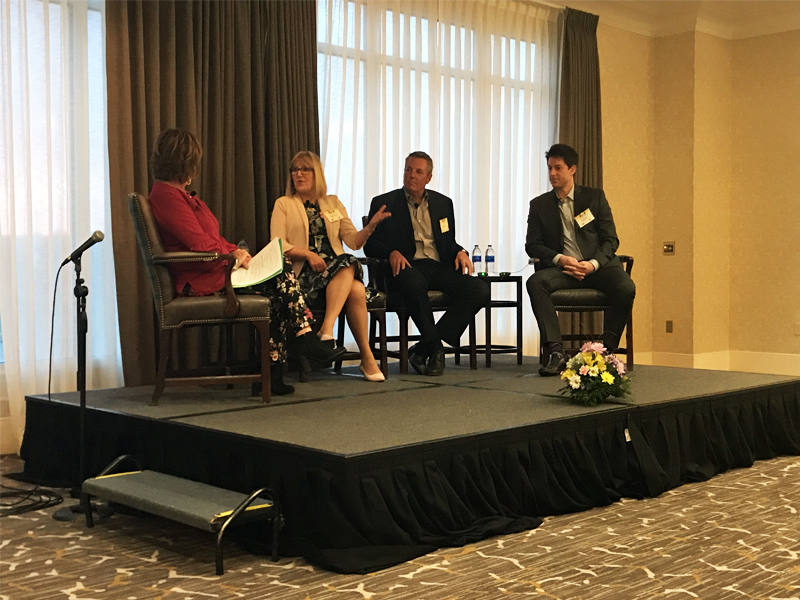 Dave Dillon, Dillon's Grocery
Charlie Chandler IV, INTRUST Bank
David Cabela, Cabela's Outdoor World
David Green, Hobby Lobby
Tom Devlin, Devlin Enterprises
Jerry Greenfield, Ben & Jerry's
Pack & Paxson St. Clair, Cobalt Boots
Bill & Ben Simon, Freddy's
Maxine Clark, Build-a-Bear Workshop
John McDonald, Boulevard Brewing Co
Wally Amos, Famous Amos Cookies
Tyler Nottberg, U.S. Engineering
Frank Carney, Pizza Hut
Personal Advisory Groups
Personal Advisory Groups (PAGs) are designed to provide specific problem solving assistance from peers. Two types of PAGs are offered - one for the CEO/founder of your company, and one for next generation family members. PAGs provide the opportunity for KFBF members to meet in a small peer group setting in an environment of trust to freely discuss both business and personal problems, challenges, and crises. All sessions are professionally facilitated and discussions are strictly confidential.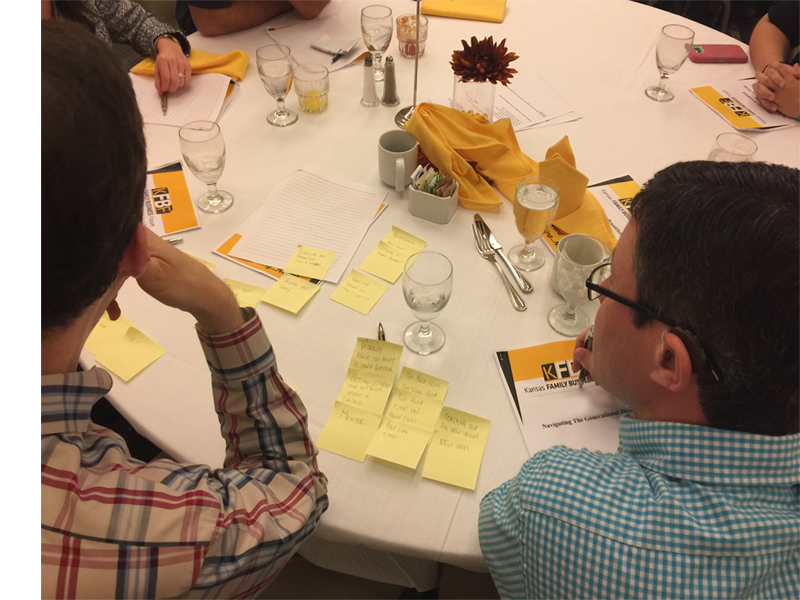 Additional Benefits:
2 free hours of consulting from each of our sponsors:

Allen, Gibbs, & Houlik
Iron Insurance Partners
INTRUST Bank
Martin Pringle

Networking with others in family businesses.
Discounted training from WSU's Center for Entrepreneurship and the Office of Innovation and New Ventures.