Papa John's Pizza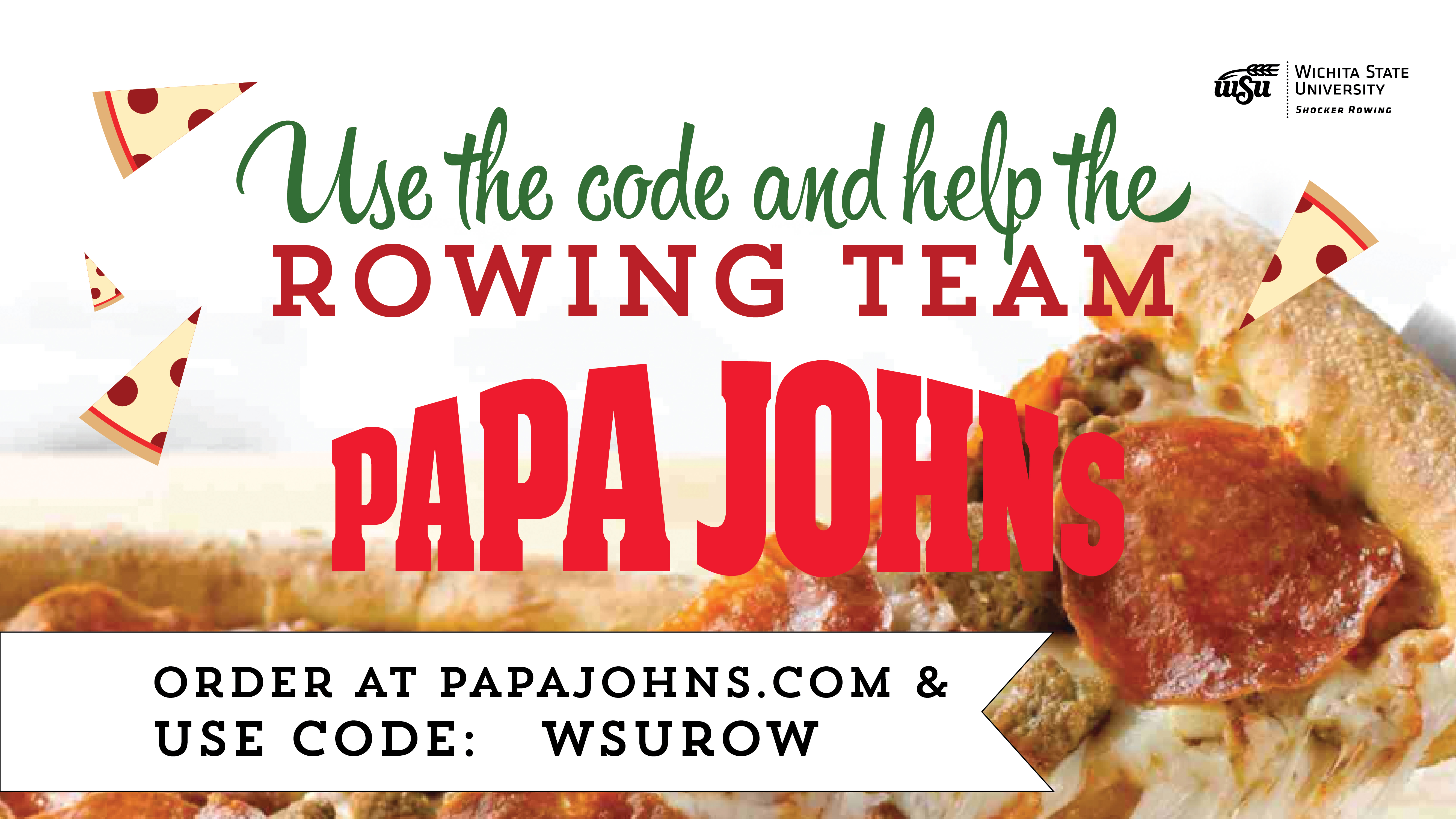 Go to Papa John's online and use the promo code WSUROW. 20% will be donated to the Shocker Rowing Team. Other promo codes are valid with the use of this code.
Dillons
Shocker Rowing will will get credit for every purchase* using your registered Plus card. The more you shop with Dillons, the more opportunity we have to earn even bigger rewards. It's that easy!
We are NPO number 77921. You can use this number to easily search for our Organization when enrolling at www.dillons.com/communityrewards .
You will need 3 things to register and begin supporting:
• A Plus card, which is available at any store by asking an associate
• A valid email address
• A personalized account at our website
More Soon To Come!