Make A Difference!
Your support of Shocker Rowing will help creat opportunities for the students of Wichita State University.
Thanks to the vision and contributions of Shocker Rowing supporters there are now four endowed funds which have been established. These funds will help ensure the success of both current and future generations of Shocker rowers.
Scholarships:
---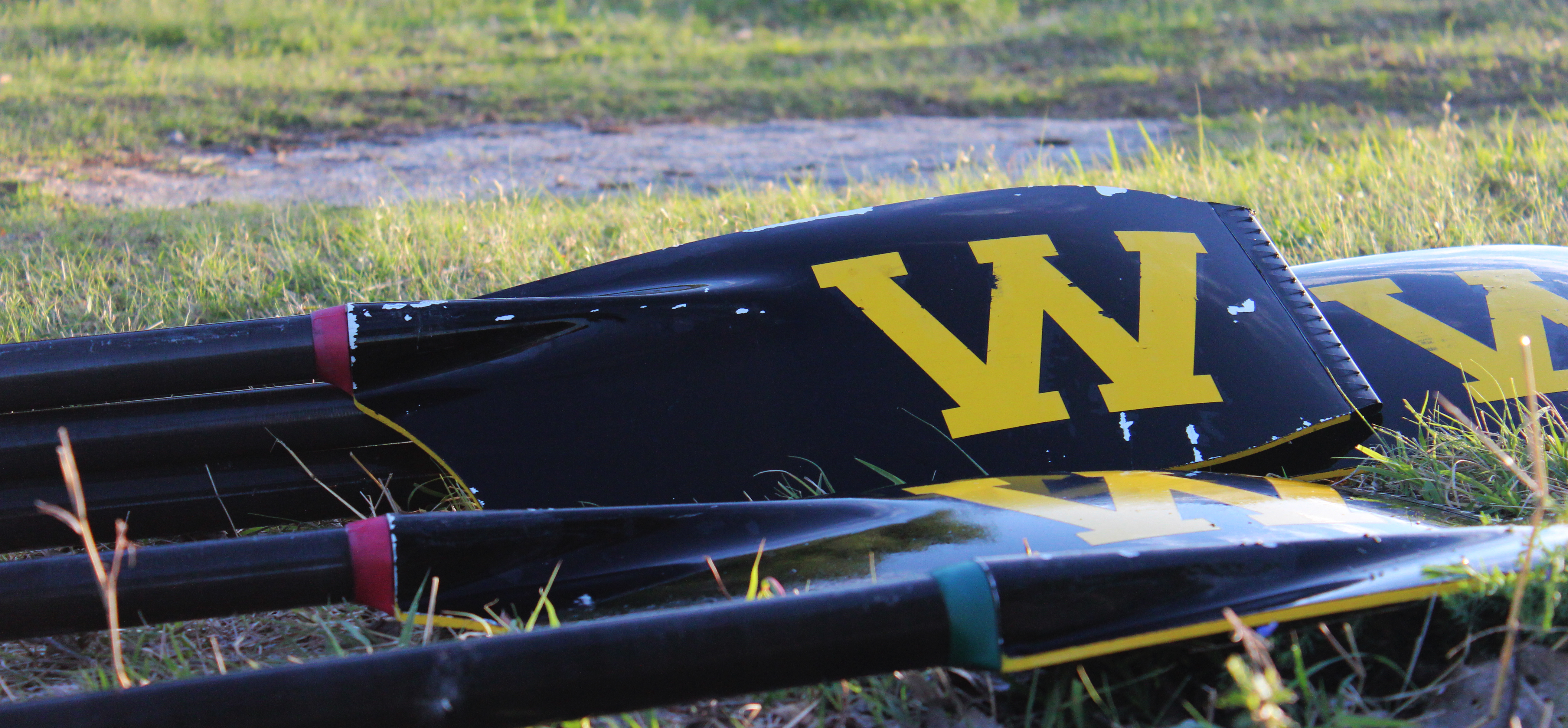 Help Replace Equipment:
Want to donate a specific item? Contact Coach Cupp for details.
Racing Shell
The team is in need of upgrading and expanding the small boat fleet. Small boats are critical in developing techniques. Pocock makes quality small boats. The two person shells are able to be rigged for either sweep or sculling crews. $12,500
Sweep Oars
Each year the team needs to purchase a new set of oars. As our squad size has grown to around seven 8+'s it takes a lot of oars to boat all of these athletes at the same time. Even with the purchase of a set a year that means that oars that are eight years old are in daily service. Oars are purchased in sets of ten. $4,400 – Sweep, $800 – Scull
Rowing Machines
Ergometers, rowing , machines, are a critical part of our indoor training program. These machines are heavely used year round and need to be cycled on a recular basis. $900
Shell Electronics
Technology has become an integral part of both racing and training for the sport. Electronic equipment in racing shells is now the standard. One of these valuable tools is the SpeedCoach Gold by Nielsen Kellerman. It allows us to not only measure time and rate but also distance and speed. $269
---
Rowers are no strangers to hard work. For your next project, let us do the heavy lifting. Rent-a-rower for your next project around the house or office. Help your hometown Shocker Rowing Program generate much needed revenue. The minimum rental is 3 hours at $20/hour/athlete. REQUEST A ROWER
List of common projects:
Raking & Mulching
Digging
Painting
Spring Cleaning
Clearing Gutters
Planting/Landscaping
Moving Boxes & Furniture
And more!
---
Shocker Rowing will will get credit for every purchase* using your registered Plus card. The more you shop with Dillons, the more opportunity we have to earn even bigger rewards. It's that easy!
We are NPO number LB166. You can use this number to easily search for our Organization when enrolling at www.dillons.com/communityrewards .
You will need 3 things to register and begin supporting:
• A Plus card, which is available at any store by asking an associate
• A valid email address
• A personalized account at our website