Clients of the Kansas SBDC at WSU reported sales increase of over $216 million during the past five years.
We want your business to thrive! Our confidential advising services can make a difference to you just as they have to the thousands of customers we supported during the past 38 years. These are some of the ways we help:
- Day by Day - Expansion - Crisis Management - Exit Planning - Perspective
---
As a business owner, you never know what tomorrow will bring. If your plans for the three Ms – marketing, management, and money – stay clear and flexible, your life will be easier and your business will be more successful. These are a few of the ways we will help you keep your foundation strong.
Marketing
Understand Your Market
Good decisions are based on good information. Market research offers insight into your competitors, your customers, economic shifts, demographics, and current market trends. We will order free market research for you from our state or national market research centers.
Refresh Your Marketing Plan
We will help you refocus strategy, ditch what does not work, and try something new.
Management
Write a Business Plan
You probably do not plan to fail, but if you fail to plan, failure can happen. We can help you put together a short business plan to help you focus and prioritize.
Develop Your Strategic Planning
Our team successfully facilitated strategic planning for dozens of companies. A strategic planning process can help you sharpen your focus and move forward. Call us to schedule a free initial assessment and learn what we can do to help your team strategize.
Manage Human Resource Issues
Whether you plan to hire your first employee or realize it is time to update your HR processes, we can help. We will work with you to hire right, train right, become a better boss, and stay out of trouble with the law.
Money
Access Capital
We will help you develop a cash flow that lenders and funders will appreciate as you seek financing. As a first step, please obtain your credit report and score so we can best advise you. If you are a prospective client, simply include the information on your initial intake form. Current clients may bring the information to their next advising session.
Make Sense of Your Financials
Whether we simply review your cash flow or whether we run your information through ProfitCents, a web-based suite of financial analysis and benchmarking solutions, we can help you better understand your financials and help you make your business more profitable.
---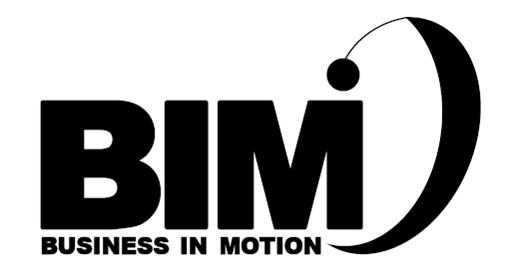 Business in Motion: Making Business Expansion Easier
Through our Business in Motion program, we offer a simple process, powerful tools, and connections that will make your life easier.
We will help you expand through

---
What happened!?!?! If you find yourself in a difficult position, we will help.

No matter how well we plan, things happen that throw us into a tailspin. A key employee falls ill, our biggest customer leaves, we lose an important supplier, a flood ruins our inventory, demand for our best selling product drops suddenly, road work inhibits access, and the list goes on. We will help you assess your situation objectively and identify your next best steps.
Of course, it is always best to avert a crisis if possible. We will help with continuity planning, cybersecurity assessment, market diversification and other actions that will minimize impact of that unexpected.
---
When you are ready to sell your business and move on, will anyone pay you what you think your business is worth? We will help you with a valuation of your business so that you can check your dream against reality. We will also help you take action to improve your position before you sell. Start your succession plan now! You will be glad you did.
---
Perspective with Coffee (or Tea! or Water!)
We all lose perspective at times. Employees turnover, suppliers leave, technology advances, demand shifts . . . your business constantly changes. Unless you continually make adjustments, you can wake up to a surprise one day.
We can help you notice the impact of all the subtle changes that might slip by without you fully understanding their ramifications. Meet with us over a cup of coffee to keep your perspective and focus clear.
---
The Kansas Small Business Development Center at Wichita State University is funded in part through a Cooperative Agreement with the U.S. Small Business Administration.