The office of Strategic Communications offers headshots for WSU faculty and staff at no charge.
Headshot events are scheduled over two days in the Rhatigan Student Center. Due to social distancing, you must reserve your spot with an appointment. Please note the date, time and room location of your appointment, as room assignments vary depending on the month.
Final images will be uploaded to Wichita State's photo bank for download.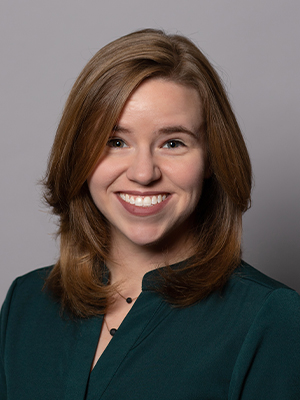 Headshot example
2021 Photo Event Schedule
December
Rhatigan Student Center, Room 142 (Harvest)
2:30-4:30 p.m. on Monday, Dec. 13
8:30-10:30 a.m. on Tuesday, Dec. 14
Guidelines for professional head and shoulder portraits:
Look your best!
Wear solid colors or large prints.
Higher necklines are preferred.
What to expect:
One high-resolution photo, uploaded on Wichita State's photo bank for download.
5 minute appointments.
What not to expect:
No photo retouching or airbrushing.
No more than one photo.
No group photos.
No image placement into WSU Profiles.
---
For questions about headshot appointments and locations email annelise.muret@wichita.edu.
Departments needing group photographs, special dates for full office headshots or event coverage, please email amy.easum@wichita.edu with your inquiry for options and pricing.