Applied Learning at Strategic Communications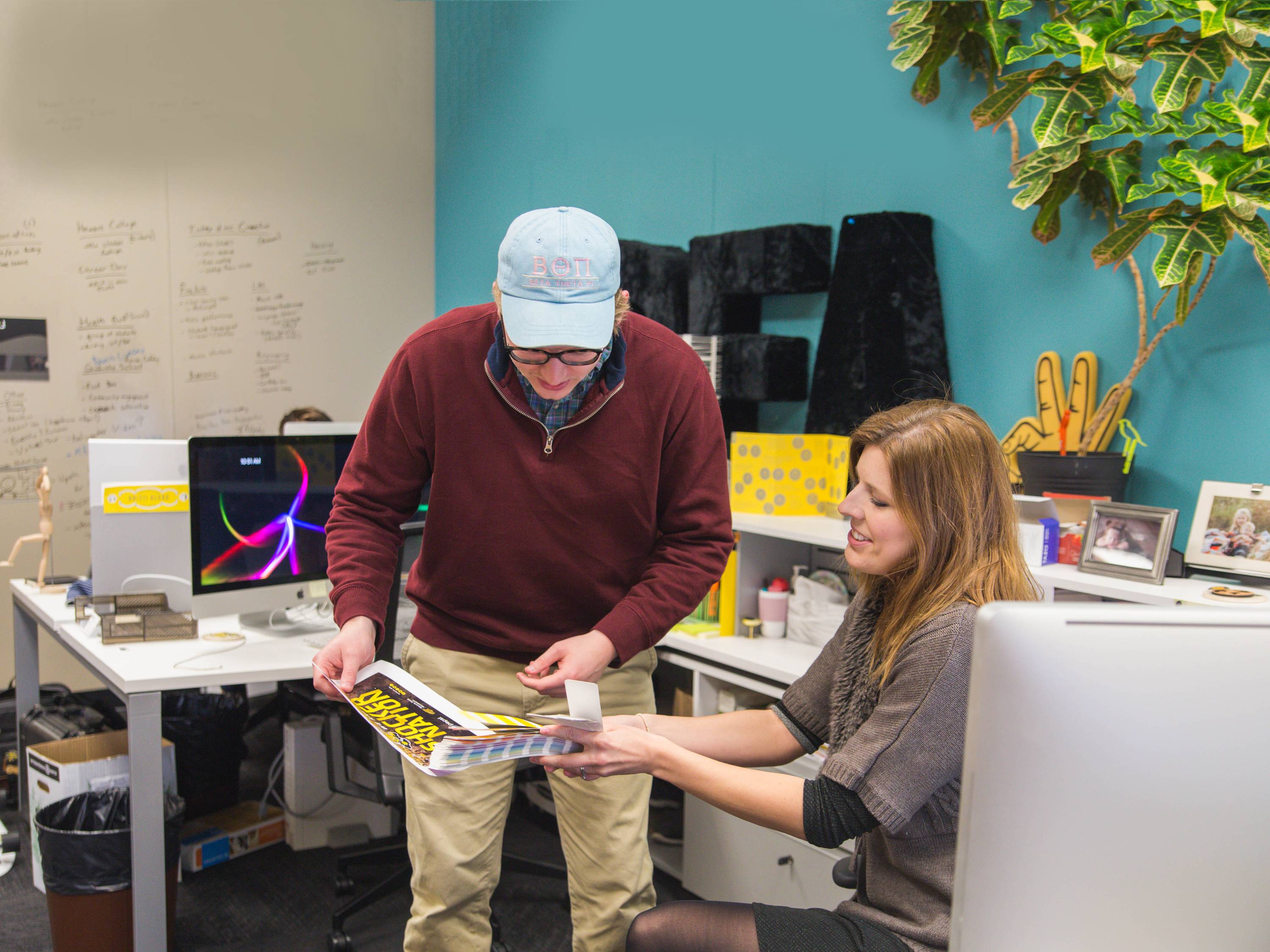 Where can applied learning at Strategic Communications take you? Just ask our current interns and recent grads who've taken advantage of our unmatched opportunities to discover their dream careers in news, public relations, advertising, graphic design and more.
I can't say enough about the team surrounding me during my time as a student assistant. The mix of intelligence, humor, hard work, play, support, trust and innovation is difficult to match. I learned how to be a good manager and leader because it was modeled for me daily during my time with the team!
Roni Ayalla Bean, Presentation and Visual Designer, Sandpaper Productions, LLC, New York City
---
My time at Strategic Communications has helped me grow as an individual as well as a professional. I have learned communication and organizational skills, and have improved my time-management ability. The team is a fun group of people who love what they do and strive to make Wichita State University the best it can be. Because of my experience at Strategic Communications, I have been given a number of different freelance opportunities, and after graduation, I landed a job at KAKE due to the connections I've made.
Aaron Lair, Commercial Media Producer, KAKE-TV