---
Provost's Office Staff
---
Dr. Shirley Lefever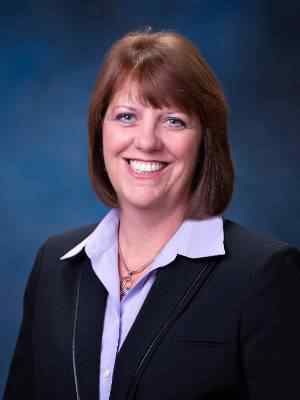 Interim Executive Vice President & Provost
T: (316) 978-3301
Learn More About Dr. Shirley Lefever


---
Dr. Linnea GlenMaye

Associate Vice President for Academic Administration and Outreach
T: (316) 978-5054
Learn More About Dr. Linnea GlenMaye
Responsibilities:
---
Dr. Carolyn Shaw

Associate Vice President for Strategic Enrollment Management
T: (316) 978-7130
Responsibilities:
Strategic Enrollment Management
---
Dr. David W. Wright

Chief Data Officer
T: (316) 978-7157
Learn more about Dr. David Wright
Responsibilities:
Oversees the governance, content and use of all university enterprise data systems related to informational assets.
Serves as senior data architect for data warehousing and senior data scientist for analytics related to operational units.
Oversees implementation of new and modified software systems to ensure data integrity, validity and integration with university data systems.
Manages data and reporting standards for ERP and non-ERP systems including compliance and data quality.
Manages development of Academic Affairs analytic assets used for internal planning and reporting including the Business Intelligence and Predictive Modeling system.
Oversees the data warehousing and reporting group.
Oversees the Social Science Research Lab
Oversees the

Office of Planning and Analysis (OPA).
---
Laura Manning

Executive Assistant to the Provost
T: (316) 978-5051
Responsibilities:
Administrative Support for the Provost
Office Staff and Office Operations Management
Liaison between the Provost and Other Administrative Units
Faculty Searches
---
Jan Hudson

Budget Analyst
T: (316) 978-5352
Responsibilities:
Budget oversight and reporting for Division of Academic Affairs
Administrative support for Dr. GlenMaye and Dr. Wright
Payroll oversight and reporting
Purchase Requisition development and oversight for major projects
---
Lydia Santiago

Executive Administrative Specialist
T: (316) 978-3987
Responsibilities:
Website Maintenance: Academic Affairs
General administrative support for the Office of Academic Affairs
Administrative support for Dr. Carolyn Shaw & Mrs. Kaye Monk-Morgan