COSMA Accreditation
Wichita State University has received specialized accreditation for its bachelor's and master's sport management programs through the Commission on Sport Management Accreditation (COSMA). WSU is a charter, inaugural member of COSMA. In order to achieve and maintain accreditation, annual reports are submitted illustrating how our Sport Management curriculum and activities address COSMA principles characterizing excellence in sport management programs.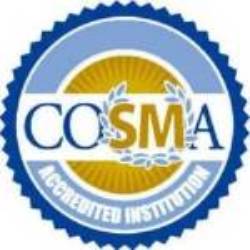 Mark Vermillion, Chair of the Department of Sport Management, noted "COSMA membership is an opportunity to show not only our students and their families, but also our sport and community partners how committed our programs are to preparing students for a variety of careers. Our students demonstrate, daily, their impact on the industry, and are leaving us to do great things in the industry."
Regarding the use of outcomes assessment and applied learning, Vermillion noted the importance of tracking students' progress of both class content and experiences.
COSMA Information