Sport Management Graduate Program Overview
Wichita State's sport management degree provides students with a quality curriculum including courses such as management in sport, sport marketing, and sport law. Students pursuing the Master of Education in Sport Management degree gain academic and practical preparation for careers in the management of sport entertainment, sport participation and sporting goods organizations. Graduates of this program work in a variety of sport settings including intercollegiate athletics, major league and minor league professional sports, fitness, recreation, and specialized sport businesses. The department is committed to a process of strategic growth and impactful curricular and applied programming. See our Graduate Enrollment Management plan for more information.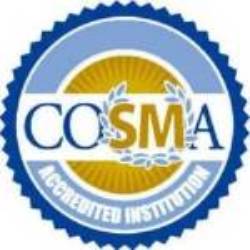 WSU's Master of Education in Sport Management has received specialized accreditation from the Commission on Sport Management Accreditation (COSMA) located in Fort Collins, Colorado.
---
Program Basics
Program is 30 credit hours
Average class size: 20 - 25
Semester long internship required (SMGT 847 [6 credit hours] requires 600 hours on the job)
No thesis requirement
Course Checklist
Required Courses 27 credit hours (credit hours of courses in parentheses)

SMGT 799: Mentoring & Networking in Sport* (3) - currently offered in fall only
SMGT 800: Analytics & Decision Making in Sport (3) - currently offered in fall and summer
SMGT 801: Management in Sport (3) - currently offered in spring and summer
SMGT 803: Sport Marketing (3) - currently offered in spring and alternating summers
SMGT 810: Sport Leadership & Socialization (3) - currently offered in fall only
SMGT 812: Ethical & Legal Issues in Sport (3) - currently offered in spring and summer
SMGT 822: Communication in Sport (3) - currently offered in fall and spring
SMGT 847: Internship (6) - students can complete their internship in any semester, but must have completed 9 hours in the program and filed a plan of study with their advisor to begin counting hours
* students MUST enroll in SMGT 799 in their first fall semester in the graduate program
Elective Courses: 3 credit hours (students may choose from any of the following 3-credit hour courses which are not guaranteed to be offered every semester so students are advised to plan ahead with their major advisor)

SMGT 511: Selling in the Sport Industry
SMGT 520: Tournament & Event Management
SMGT 525: Sport Facility Management
SMGT 540: Business Analytics in Sport - offered in summer (can be taken in lieu of SMGT 800)
SMGT 545: Sport Governance & Policy
SMGT 552: Study Abroad in Global Sport Industry
SMGT 750D: Sociology of Coaching
SMGT 750N: Social & Psychological Foundations of Sport
SMGT 750R: Sport & Film Studies
SMGT 818: Psychology in Sport
---
Admission Considerations
When applying for admission to the
Master's in Sport Management
program, you must submit the following in your
graduate school application
:
Unofficial transcripts from every institution previously attended, with 2.750 GPA (on a 4.0 scale) for the last 60 hours of coursework, or overall undergraduate GPA.
No GRE/GMAT required (But scores can be submitted if students have them. The GRE score can never hurt an application, only enhance it for those who may have a GPA that is near the mimimum for admission to WSU graduate school: see 'Graduate Admissions Review' example in the button below)
An updated resume and a written statement of purpose (similar to a cover letter, a 1-2 page writing sample that includes why the applicant wants to attend the program and how a master's degree fits into the applicant's career path moving forward)
Emails for three professional references who will receive a form to fill out and have the opportunity to attach a letter of reference as well.
Additional requirements for international students can be found by visiting the information for international applicants page.
---
Comprehensive Exam Requirement
Graduate sport management students are required to successfully complete a written comprehensive examination over the required coursework in the curriculum during the semester they intend to graduate.
General deadlines to apply for the comprehensive exam:
Fall: September 1
Spring: February 1
Summer: June 1
Students should use the application process available in SMGT 799 and the Sport Management Graduate Student organizational Blackboard shell to apply for the comprehensive exam.
---
Tips for Graduate Students
Graduate sport management students, please read the "Tips for Students" form for helpful information.