Maximize your success with a degree in Sport Management
At Wichita State, we combine classroom and real-world learning opportunities to give students the skills they need to succeed in the sports industry.
Students pursuing a degree in Sport Management complete a curriculum of courses including sport marketing, sport law, sport governance, and sport facility management as well as complete an extensive internship requirement. Graduates of this program work in a variety of sport settings including intercollegiate athletics, major league and minor league professional sports, fitness, recreation, and specialized sport business.
COSMA Accredited
The quality of instruction and experience-based learning opportunities at WSU are well-known in the field of sport management education. WSU is among a select number of universities in the world with multiple programs accredited by the Commission on Sport Management Accreditation (COSMA).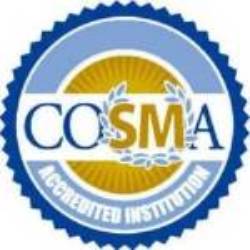 Sport Management (SMGT) Advisory Council
The SMGT Advisory Council is a group of alumni, practitioners, faculty, and students that review the learning and operational goals of the department. It is important that our programs work to support the sport industry. Click here to see the SMGT Advisory Council's Guiding Document.
History of SMGT
The Department of Sport Management is one of four academic departments within the College of Applied Studies. The department of Sport Management was established in 2008 after previously having its B.A.—Sport Management and M.Ed.—Sport Management programs housed in the Department of Kinesiology and Sport Studies along with four other academic programs (Physical Education, Athletic Training, and Exercise Science graduate and undergraduate programs). The Kansas Board of Regents formally recognized the M.Ed.—Sport Management (known at the time as Sport Administration) program in 1992 and the B.A.—Sport Management degree (known at the time as Sport Administration) in 1998. The programs' origins can be traced back to faculty initiatives in the 1970s. In 2018 the College of Education, where the Sport Management programs have always been housed, changed its name to the College of Applied Studies. From the very beginning, though, the Sport Management programs valued both applied learning and industry best practices.
Contact Us
221 Hubbard Hall
Email: sport.management@wichita.edu
Phone: (316) 978-5758
Fax: (316) 978-5954
Office hours: 8:00 a.m. - 5:00 p.m. Monday through Friday
Mailing address
Department of Sport Management
Wichita State University
1845 Fairmount, Campus Box 127
Wichita, KS 67260-0127
Find us on a map
» See a map of the Wichita State campus