"Matrilineal Memories" by Cheyla Clawson Chandler
"She Moved the Prairie" Screening and Artist Talk with Cheyla Clawson Chandler
Celebrating Our Successes
Winners of Emerging Artists Showcase Announced
Allison Baker, President of WSU Art & Design Advocates and Trish Van Osdel of the Reuben Saunders Gallery annouce the prizes for the 2021 Emerging Artists showcase. Special thanks to The Cotillion for sponsoring the $1,750 in prize money.

School of Music student receives prestigious Senior Honors award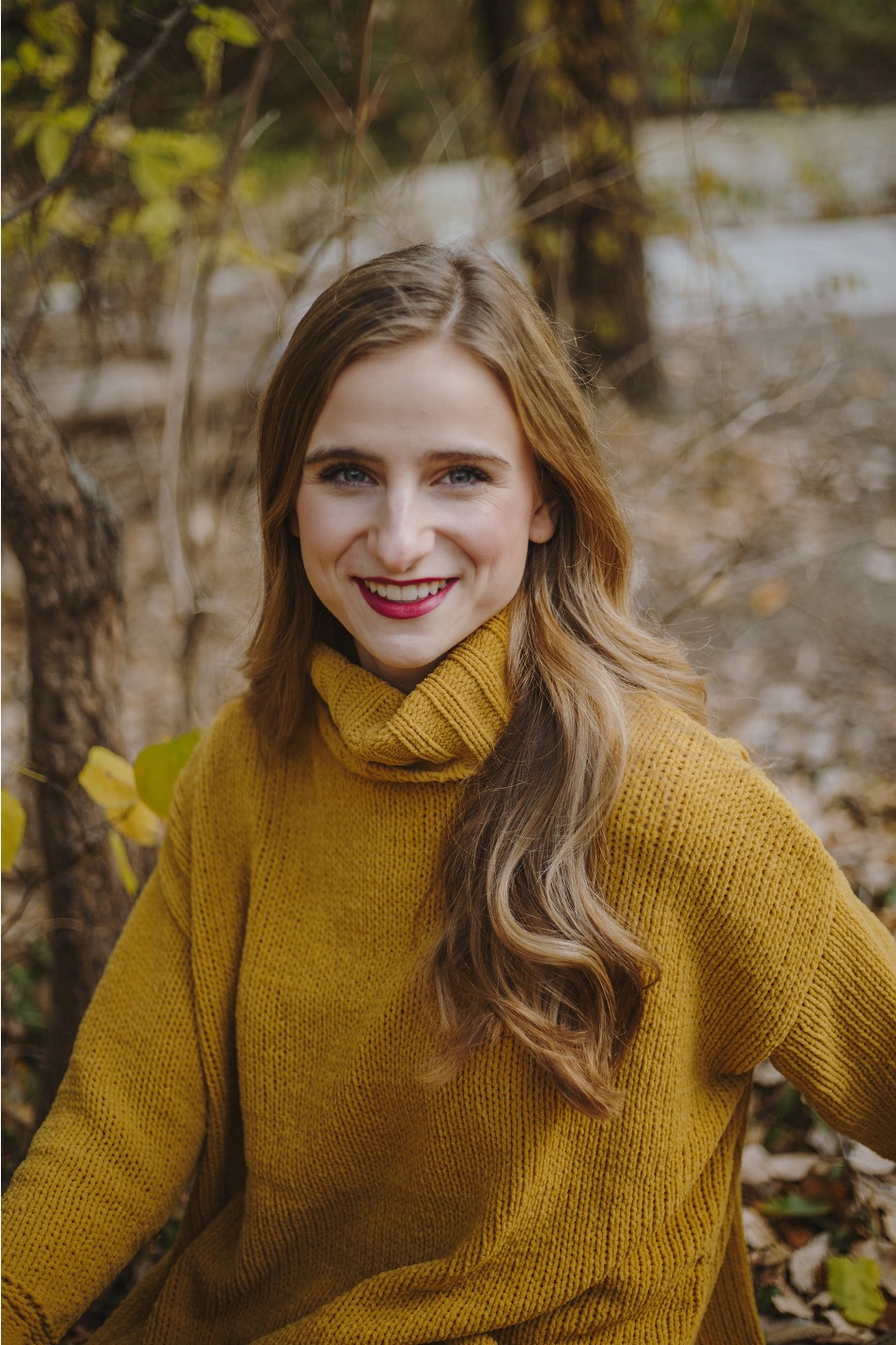 Music Education student Abbi Faflick has been awarded a Senior Honor, the highest award given to students at Wichita State University. After completing the application process, Abbi was selected by a University committee as one of the few award recipients for 2021.
Abbi Faflick will graduate summa cum laude from Wichita State University with a Bachelor's in Music Education in May 2021. She is currently student teaching at Riverside Elementary School and North High School, and upon graduation she will teach Vocal Music at Coleman Middle School. As a native to Wichita, KS, Abbi's time in college allowed her to serve WSU and the greater community through her involvement in different organizations.
As Abbi devotes herself to academic studies in the College of Fine Arts and Cohen Honors College, she enriches her education beyond the classroom through a variety of experiences. Abbi has served professional organizations like the Collegiate National Association for Music Education (C-NAFME) and the American Choral Director's Association (ACDA). She led WSU and State C-NAfME Chapters as president, working to provide professional development, volunteer, and music advocacy opportunities to each chapter through meetings throughout the state. To cultivate her passion for choral music, Abbi is an active member of WSU's ACDA chapter. She served as a regional ambassador at the SWACDA convention in the Spring of 2020.
Abbi also enjoyed performance opportunities on campus and sang with fellow Shockers any time she could. In her four years at WSU, Abbi studied voice with Dr. Pina Mozzani, and loved to sing as a member of the WSU Concert Chorale and A Capella choirs. She also performed in Opera Theatre productions, and her favorite roles were L'enfant in Ravel's L'enfant et les sortilèges and Mae in Kurt Weill's Street Scene.
Outside of the School of Music, Abbi is an active leader throughout communities on campus and the greater Wichita area. Her time serving on the executive councils of Delta Gamma Sorority and Student Ambassador Society pushed Abbi to grow in love and empathy for all around her. Additionally, she worked as an AVID tutor and assistant at Coleman Middle School, which encouraged her heart for teaching every day.
Abbi strives to spark a passion for joy and people with everyone she encounters. She is especially connected to those who share her heart for the future of music education and inspiring generations to come. She hopes to empower and equip any community she serves, as they each contribute to her life experiences. In her free time, Abbi also enjoys refreshing herself with conversations over coffee, going on long runs, and practicing yoga.
Congratulations Abbi!
Stay in touch with the College of Fine Arts