Dr. Debra Pile
Chair and Associate Dean for Nursing Practice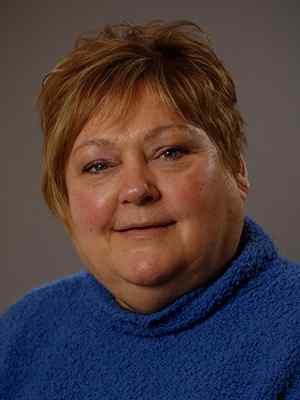 Dr. Pile is a native of Wichita, Kansas. Prior to joining Wichita State University, she served in a variety of roles at Wesley Medical Center including manager of the Pediatric and Pediatric Intensive Care Units, Pediatric Trauma Coordinator, and Clinical Nurse Specialist.
Dr. Pile holds a master's degree in nursing and a Doctorate in Nursing Practice. Her clinical specialty is pediatrics with a focus on children's asthma and pain management. Dr. Pile has served as the coordinator of the Accelerated BSN program at Wichita State for the past 10 years. She has taught in both the graduate and undergraduate programs.
Dr. Pile has a passion for nursing and providing an exceptional learning environment for students. Nursing is a life-long learning adventure and Dr. Pile tries to instill that philosophy in students at all levels of their education.
I am excited to lead the School of Nursing as the Chair and Associate Dean for Nursing Practice. I know the passion, compassion, and standards of the faculty that promote success for students as they progress through their program. I look forward to maintaining the high caliber learning environment for students and faculty that has been fostered by previous chairs. As the world changes and opportunities in nursing education develop, I know the School of Nursing will be prepared to meet those challenges.
Dr. Debra Pile
Chair and Associate Dean for Nursing Practice