Meet the Graduate Program Director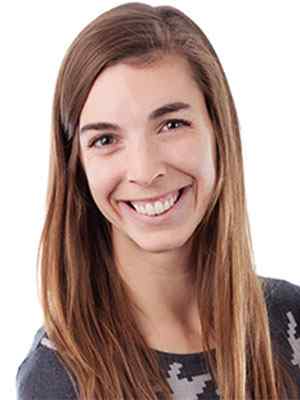 Dr. Nicole Delimont is a family nurse practitioner with special interest in human nutrition, including integration of nutritional practices into primary care. Her experience in clinical care has been in outpatient, community based care with special focus in nutritional consult within the medical model. Her research focuses primarily on micronutrient needs and physiological models for absorption in women and children.
Our philosophy in the Graduate Nursing Program is to prepare students for advanced practice roles in nursing and to be accountable for clinical and organizational decision making based on scholarly evidence, principles of ethics, relevant theories and health care policy.
Upon completion of the Graduate Program, the advanced practice nurse is prepared to provide leadership in the analysis of factors influencing health and the subsequent implementation and evaluation of strategies for improving health in a multidisciplinary, globally aware, culturally sensitive manner.
Message from Program Director
"As the director of the graduate nursing program, I guide the graduate programs and faculty to provide the best educational experiences possible for our students as they prepare for leadership roles in advanced practice and achieve lifelong learning skills. Our graduates are positioned for current and evolving state, national and global advanced practice careers. Their successes continue to amaze me and I feel tremendous pride knowing that our programs have provided them with solid foundations to achieve such heights and adapt to the many changes in our health care system."
Contact our Graduate Program
Our graduate program office staff is available to assist students applying to our program. Additional information on the graduate program can be found on the Graduate Program webpage.
Amy McClintock
Amy.McClintock@wichita.edu
316-978-5704
501 Ahlberg Hall