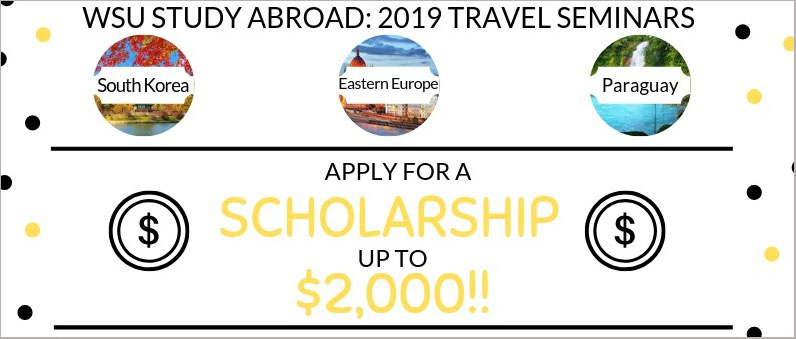 Travel Seminar Scholarships
Deadline to apply October 15th!
WSU travel seminars for May 2019 have special scholarships up to $2,000 each available based on financial need. Students must have FAFSA 2018-19 filed through WSU Financial Aid Office and preference will be given to Pell grant recipients.
Complete the general WSU study abroad scholarship application process including the application form, two reference forms with letters and personal statement.
More information on the May 2019 Travel Seminars:
*Estimated Cost: $3,588
Travel dates: May 17- May 26, 2019
*Estimated Cost: $3,500
Travel dates: May 13- May 28, 2019
*Estimated Cost: $2,200
Travel dates: May 23- June 3, 2019
*All estimated costs exclude tuition fees for the required course (1 or 3 credit hours depending on program).