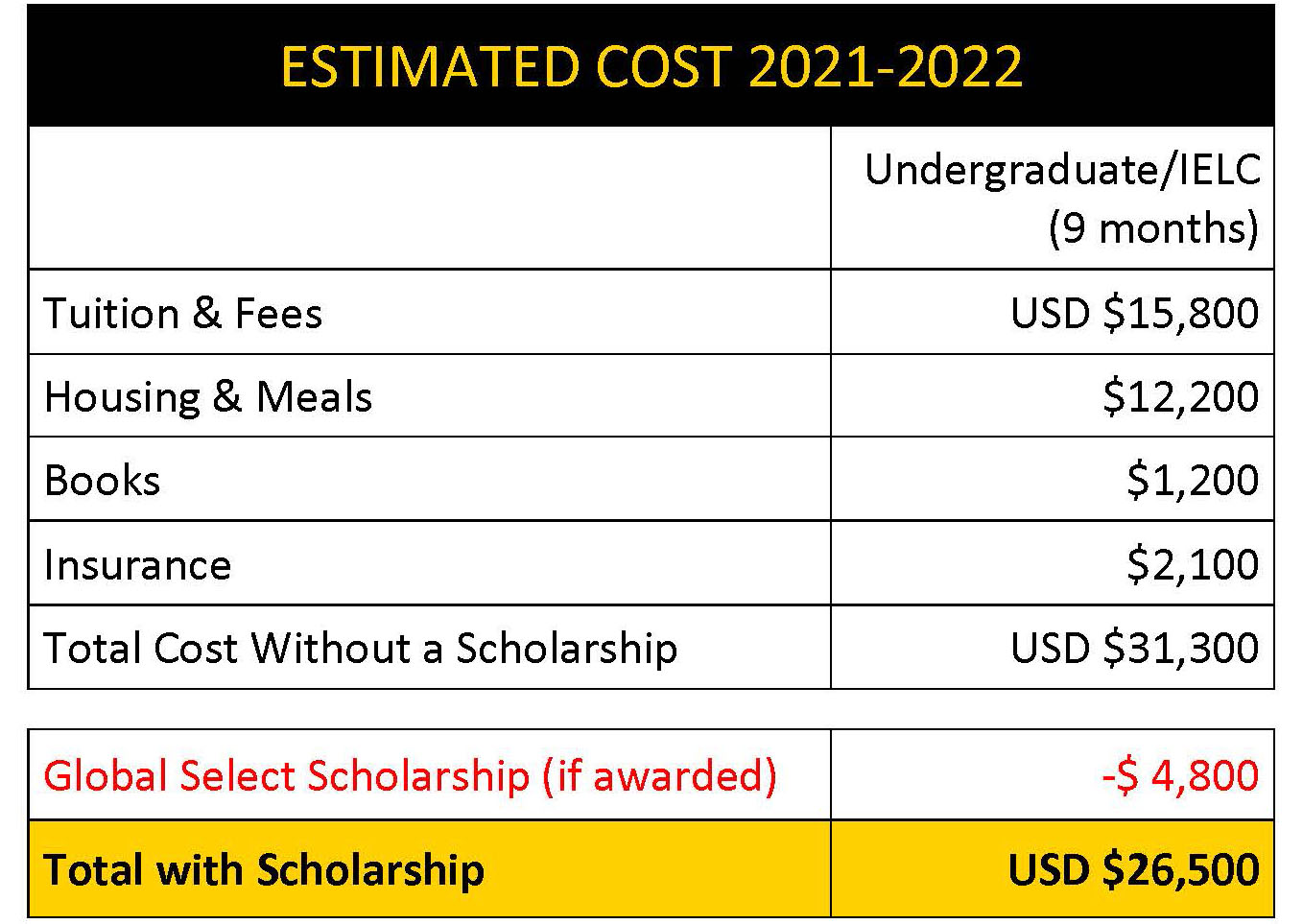 IMPORTANT NOTE: The above estimated amounts include tuition, fees, accommodations, meals, books, and medical insurance. The estimate is based upon full-time enrollment of 12 credit hours per semester. Students must take at least 15 credit hours per semester in order to graduate in four years. These amounts are averages and may vary from student to student. Actual expenditures depend on: 1) the student's major and credit hours enrolled, 2) the residence hall or apartment in which the student lives, 3) whether or not the student has a roommate,and 4) the student's meal plan. International students are required to have medical insurance. Students who do not have medical insurance when they arrive may purchase it during enrollment. If you do not study during the summer but remain in Wichita, you should budget additional money for living expenses and medical insurance (approximately $3,100). Students should bring extra money for personal expenses (such as movies, museums, shopping, etc). View College and Departmental Fees
International Enrollment Fee
All new students (and returning students who have not enrolled at WSU in the last 12 months) will be required to pay a one-time International Enrollment Fee of $200. This fee covers the cost of activities and other services that benefit currently enrolled international students. The fee is not refundable after the 100% deadline. New undergraduate and graduate academic students will be required to pay a one-time $50 Orientation Fee to cover the cost of supplies, food, etc. provided at new student Orientation. New Intensive English students will be required to pay $25 Orientation Fee and another $25 when they transition to an undergraduate and graduate academic program.
Parking
If you live in Shocker Hall, you must pay for an green permit in order to park on campus. If you live in The Flats, one parking permit is included in the cost of your housing. Parking Details