Compensation Philosophy
The University is committed to providing a fair and competitive compensation program that will attract, retain, motivate, develop and engage staff to achieve its vision to be internationally recognized as the model for applied learning and research. The University's goal is to provide a competitive Total Compensation package tied to the application of knowledge and skills and the achievement of organizational goals. In addition, the compensation program will comply with all applicable laws and be communicated clearly to staff.
The compensation philosophy is based on a commitment to hire and retain qualified, motivated Employees at all levels of the organization while meeting the needs of the University. This philosophy is the foundation of the University's compensation program and is designed to support the successful attainment of the University's vision, mission, values and strategic goals.
The University seeks to support our values through a compensation program that provides:
Competitive Pay Ranges to enable the recruitment and retention of qualified Employees.
A performance planning and common evaluation process that provides opportunity for development for Employees and the feedback necessary to assist with their success.
Communications that will support a general understanding of compensation programs through the University.
The guiding principles are as follows:
Flexible: The compensation plan will be designed to be flexible to accommodate critical business needs and market changes.
Internally Equitable: A fairness criteria that establishes Pay Ranges that correspond to each Job's relative market value to the University, which may include consideration of experience, performance and skills.
Externally Competitive: The plan is designed to aid the University to be in a position which it competes in the marketplace to attract, retain, motivate and engage Employees. The University will target its Base Pay Rates, in aggregate, at the market Median (50th Percentile) for comparable positions in the respective relevant market.
Understood and Accepted: A commitment by the University to communicate and maintain a compensation program based on transparency.
Furthermore, Employees will be fairly rewarded not only through base pay, but also through an extensive array of Employee benefit plans.
The guidelines on the following pages are intended to help Leaders and Employees understand, in general terms, the parameters and processes involved in compensation administration. Exceptions to any provision in these guidelines are only considered in extraordinary circumstances on a case-by-case basis and must be approved by the appropriate Divisional Officer.
---
Who to Contact
MBC Transition Team
MarketBasedComp@wichita.edu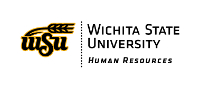 SME: JO
Revised: 10/25/2021 HR