Utilizing the Job Catalog
If a Leader identifies the need for a new Job Description, the Leader should first initiate a search of the Job Catalog which can be found in the Job Description Manager in the myWSU portal, Faculty/Staff tab, Human Resources Links channel. There are various filters that allow for a search using keywords and phrases. For additional guidance, visit Accessing the Job Catalog (link will open in new tab).
New or Changing Position
If a new Position is needed or an existing Position is changing, the following process is utilized:
The Leader responsible for the new Position will review the Job Catalog to determine if an appropriate Job Description is available.
If the Leader identifies an appropriate Job Description in the Job Catalog, they will begin the process by completing the Position Action Request form.
If the Leader is not able to identify an appropriate Job Description in the Job Catalog, they will engage with their HR Talent Consultant to communicate the high-level summary, responsibilities, and qualifications for the new Position.
To maintain the integrity of the Job Descriptions and Pay Range assignments for all University Jobs, final approval of new Job Descriptions will remain with the Compensation Team.
← Previous Section Next Section →
---
Who to Contact
MBC Transition Team
MarketBasedComp@wichita.edu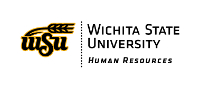 SME: JO
Revised: 7/26/2021 HR