Base Pay Rate Increases to Support Compensation Philosophy
The goal of the University is to maintain Pay Ranges that are competitive for all Jobs, Job Families and Job Levels within the University. The University's Pay Ranges are evaluated annually by the Compensation Team using Salary Survey data. The University has an annual cycle which is aligned with the budgeting process to allow the University to prioritize funding for Base Pay Rate increases that align and support our Compensation Philosophy. Recommendations for annual Base Pay Rate increases are made by HR.
The University may, in certain circumstances and when funds are available, provide Base Pay Rate increases to defined populations of Employees who are in Jobs that have been identified by Human Resources as needing Base Pay Rate increases to meet the goals of our Compensation Philosophy.
← Previous Section Next Section →
---
Who to Contact
MBC Transition Team
MarketBasedComp@wichita.edu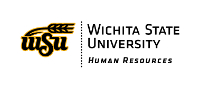 SME: JO
Revised: 7/26/2021 HR