Healthy Happenings

We just finished a free STI screening day with great success! If you missed this one don't worry because there will be more in the future. Call SHS with any questions.
---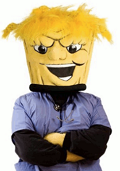 Student Health opens new portal for students
The new myShockerHealth student portal is now open. Students can log on with their myWSU ID and password. myShockerHealth is a secure portal for communicating with Student Health Services. Through myShockerHealth you can make appointments, request prescription refills, send a message to a health professional, view balances and more. Taking care of your health has never been easier.
---
2019-2020 Health Insurance Information
Looking for affordable health insurance? Not sure what health insurance options you have? Check out our health insurance information pages for more information.
» Learn more information about Domestic Student Health Insurance
» Learn more information about International Student Health Insurance
---
Have you taken your TB Survey?
Are you new to WSU this semester? After you enroll in classes, log into your myWSU account and click the link to the TB survey located at the bottom left of the window. Please complete this survey to prevent holds on your account.
If you are having difficulties, call 316-978-4792 or stop by our clinic at the Student Wellness Center in the Steve Clark YMCA.
» Learn more about the Tuberculosis prevention plan
---
Websites for health information
You can't believe everything you see on the Internet and this is especially true when it comes to health information. However, not all health information on the Internet is bad. You just have to follow a couple few simple rules to ensure you are getting accurate information.
Rule #1: Don't "Google" or "Wikipedia" your symptoms and read every result. Some of the information may not come from medical professionals or be reliable.
Rule #2: When looking for medical information online, use websites sponsored by the government, medical schools, major research centers and national organizations.
Here is a list of websites that would be good sources for health information:
---
Plan B available now
Student Health Services now offers Plan B Emergency Contraceptive. No appointment is necessary. Please call 316-978-4792 for more information.