The 34th Annual Statewide Summer Conference for Kansas School Nurses
Registration is now open! View Brochure

July 17 - 20, 2023
New Nurse Orientation: July 17-18
General Session: July 18 - 20
---
Attendee Information
The wait is over! Please join us for this year's Kansas School Nurse Conference to be held in-person only at the Hyatt Regency Wichita.
We are excited to be back fully in-person as we value the community connections and exchanging of ideas that can only happen when people come together. As always, we are proud to continue the legacy of providing the exceptional continuing education to school nurses that this conference has been privileged to extend for more than three decades.
Register for the Conference View Brochure
The Social Event is back!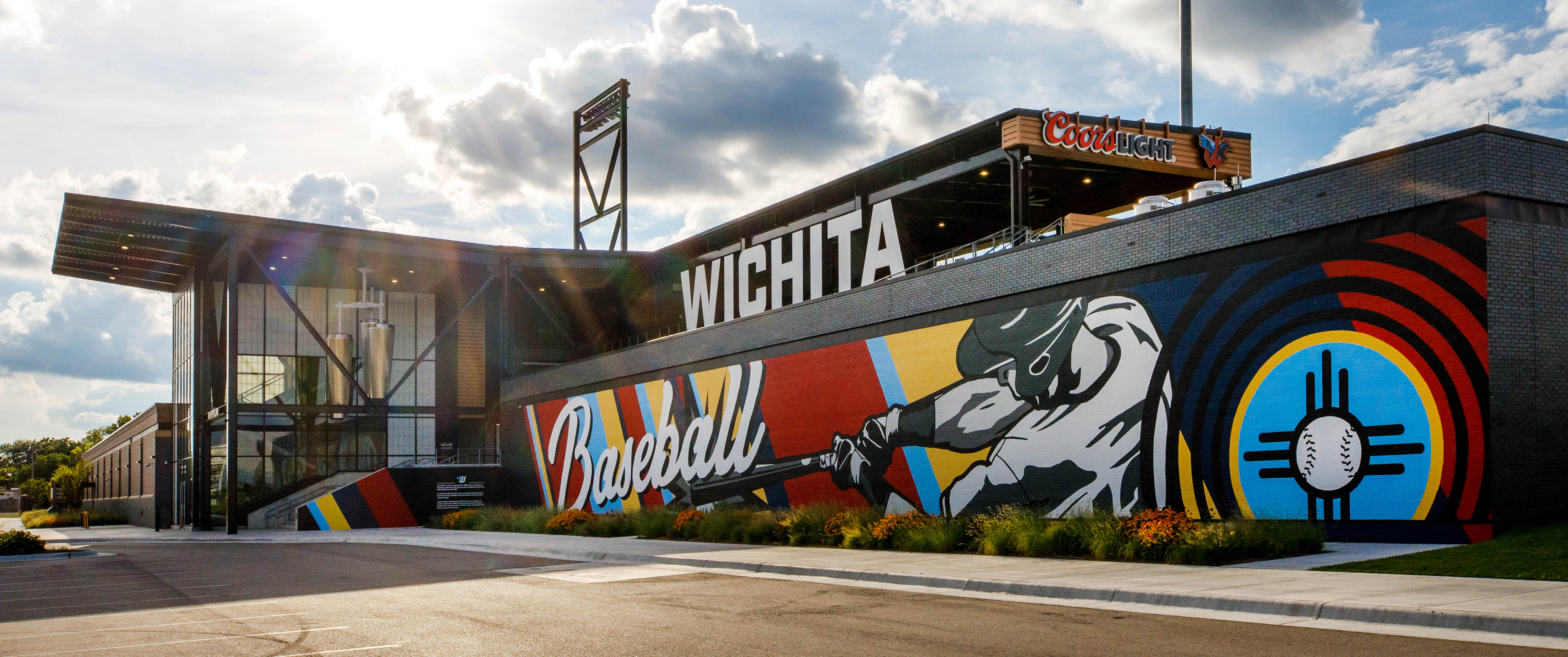 This event is complimentary for attendees! Walk, bike or drive over to the Riverfront Stadium for an evening of fun and networking!
Heavy hors d'oeuvres will be served in the Fidelity Bank Bravely Onward Club.
Attendees can also take a tour of the stadium or visit the Wichita Baseball Museum.
The museum features trivia and historical artifacts showcasing Wichita's baseball history, including Wichita's all-black baseball team the Monrovians, the National Baseball Congress (NBC), along with preserved components of Lawrence-Dumont Stadium.


---
Sponsor & Exhibitor Information
Join us for the 34th Annual Kansas School Nurse Conference at the Hyatt Regency in Wichita, KS. In its 34th year, this conference is the main source of continuing education for school nurses (pre-K through 12), public health nurses, and physician office nurses (who work with children) from across the state. With an average of 400 participants, this is your best opportunity to reach this market and have your message heard.
Exhibits will be displayed July 18 from 10a-5p and July 19 from 8a-12p.
View Sponsor & Exhibitor Information Register to be a Sponsor or Exhibitor
---
Registration Questions & More Information
For questions regarding your registration or the registration process, please contact the WSU Conference Office.
Phone: 316-978-6493
Fax: 316-978-3064
Email: conference.office@wichita.edu
Right of Termination for Cause
This agreement and the University's obligations hereunder regarding this conference and the presentation of any or all associated sessions and optional entertainment events are subject to acts of God, war, terrorism, government regulations, disaster, fire, strikes, civil disorder, curtailment of transportation facilities, or other similar cause beyond the control of the parties making it inadvisable, illegal, or impossible to hold the event or provide the facility. If the conference or any associated event is canceled due to one of the aforementioned occurrences, the liability of the University shall be limited to refunding the conference registration fee or a portion thereof. The University shall not be responsible for consequential damages, including, but not limited to, any losses incurred by registrants including, but not limited to, airline cancellation charges, hotel deposits and other associated travel costs.
Photo usage
By attending the Kansas School Nurse Conference, you give KSNO and Wichita State the right to take photos and use your image in future promotional materials.
Special Accommodations
The Kansas School Nurse Conference Planning Committee is committed to making programs accessible to people with disabilities. If you wish to volunteer information regarding any special assistance you may need, please contact the Office for Workforce, Professional, and Community Education at 316-978-6493.
Notice of Non-discrimination
Wichita State University does not discriminate in its employment practices, educational programs or activities on the basis of age (40 years or older), ancestry, color, disability, gender, gender expression, gender identity, genetic information, marital status, national origin, political affiliation, pregnancy, race, religion, sex, sexual orientation, or status as a veteran. Retaliation against an individual filing or cooperating in a complaint process is also prohibited. Sexual misconduct, relationship violence and stalking are forms of sex discrimination and are prohibited under Title IX of the Education Amendments Act of 1972. Complaints or concerns related to alleged discrimination may be directed to the Director of Equal Opportunity or the Title IX Coordinator, Wichita State University, 1845 Fairmount, Wichita, KS 67260, telephone 316-978-3187.