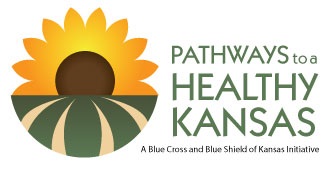 Pathways to a Healthy Kansas Learning Session
April 27 - 28, 2023
Meridian Center | Newton, Kansas
We are excited to announce that registration is now open for the upcoming Learning Session on April 27-28, 2023 in Newton Kansas at the Meridian Center.
This Learning Session is intended for Pathways Coordinators, Co-Coordinators, Other Pathways Staff, Coalition Members, and Community Partners. As part of the grant expectations, Coordinators and 3-5 individuals directly related to your community Pathways work are required to attend. Join us to enhance community connectedness and create energy for action!
---
Registration
Please submit this registration form no later than March 31st. For questions or concerns, please contact Juliane Walker at juliane.walker@wichita.edu or (316) 218-8614.
Use the link below to complete the registration survey and you will then receive a confirmation email with additional details and instructions for the hotel room block.
---
Learning Session Details
Meridian Center, 1420 E Broadway Ct, Newton Kansas
Breakfast will be available each day between 7:30-8:30am and we will start the Learning Session promptly at 8:30am.
Full agenda coming soon!
---
Hotel Information
A block of rooms is available at the Comfort Inn & Suites in Newton for the nights of April 26 and 27. This block includes a special rate of $109.00 per night plus tax for a regular room or $119.00 per night for a suite. This block is available for attendees who book no later than April 10, 2023, at 5:00 p.m. CST.
Online reservation instructions
Please go to: https://www.choicehotels.com/groups?gclid=10d948b4361d18778d972b50c9d7d9f4
Scroll down to where you can enter a Group Code (screen says "Already have a Group Code?")
Enter: JP88M3 for the group code
After that, it will give you the list of available rooms under this room block:
Regular King Bed and 2 Queen Bed Rooms for $109/night

King Bed Suites and Queen Bed Suites for $119/night
*If you are only needing one night of hotel, you can still book via this online option and can then call the phone number below to have the hotel directly update your reservation.
Phone reservation instructions

Call 316-804-4866 and mention that you are reserving for the "Pathways to a Healthy Kansas Learning Session" Room block (Group Acct # is 4511885).


---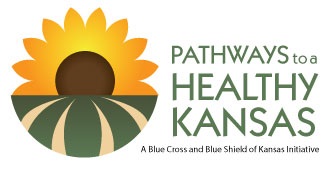 Blue Cross and Blue Shield of Kansas is an independent licensee of the Blue Cross Blue Shield Association. BLUE CROSS, BLUE SHIELD and the Cross and Shield Symbols are registered service marks of the Blue Cross Blue Shield Association, an association of independent Blue Cross and Blue Shield Plans. Blue Cross and Blue Shield of Kansas serves all Kansas counties except Johnson and Wyandotte. Blue Cross and Blue Shield of Kansas is not affiliated with Wichita State University.