2019-2020 Airbus/Aerospace Engineering Wingbox Contest!

The Airbus/WSU Aerospace Engineering wingbox design competition gives students and the public an opportunity to demonstrate their understanding of structural analyses and design.
Additionally, the competition provides Airbus and WSU with access to next-generation engineers whom can be groomed for a future workforce. Airbus is actively involved with WSU faculty in developing competition guidelines each year and in interacting with students.
Perhaps most exciting, there is $6,500 of prize money available in three competition categories!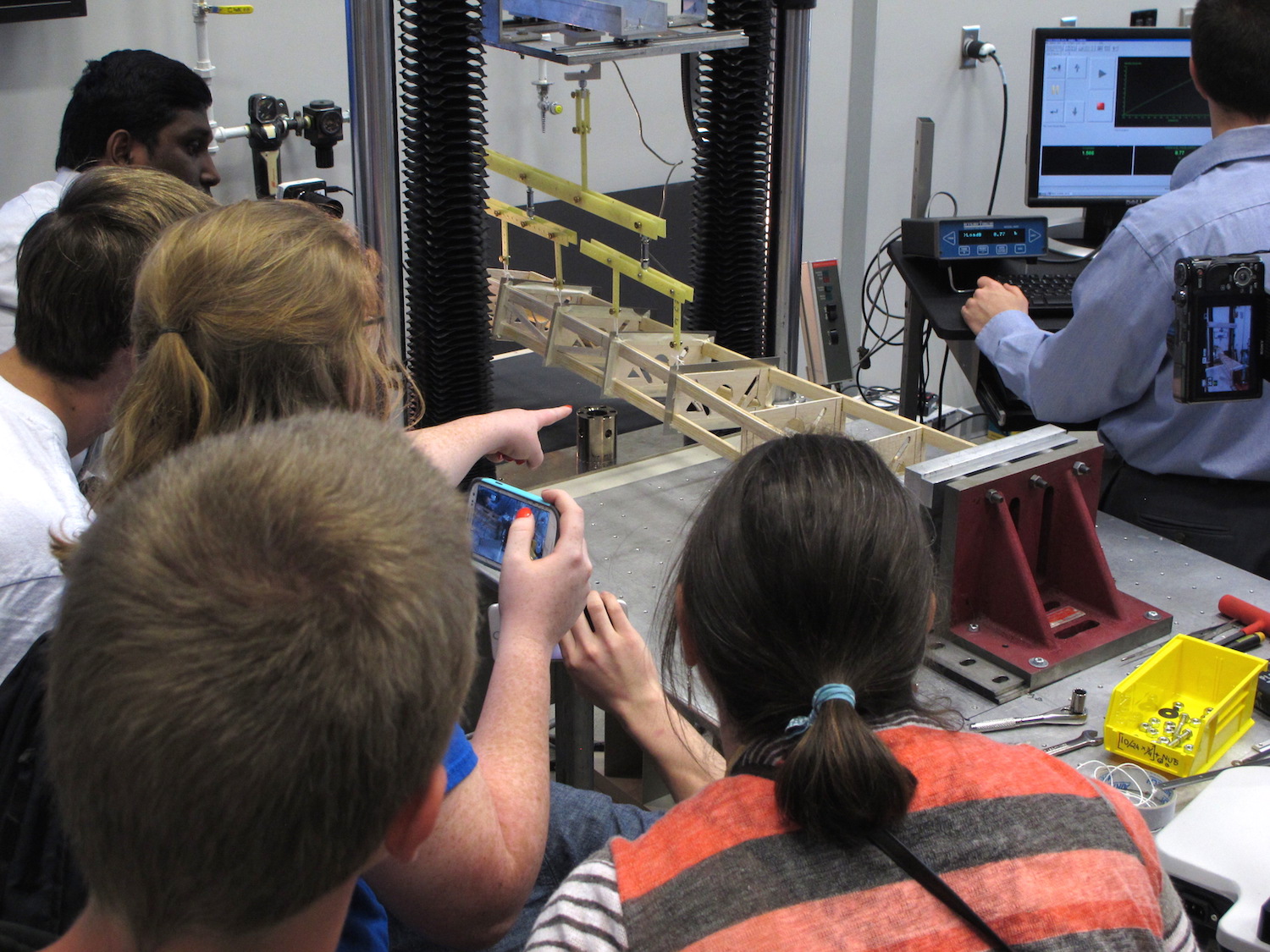 Categories
High School - Open to high school student teams. Competitors will design and construct wingboxes and also create a poster display describing their design philosophy and contest-related activities.
1st place $1,000
2nd place $500
3rd place $250
Deadline: TBA
Rules and other information for this category are included in the attached document (TBA). Please note - the high school category rules are different than those for the WSU AE 525 students and open category participants.
Keep in mind, we can help teams find mentors (likely from Airbus or WSU). Having a mentor is not required, but strongly suggested. Send an email to this address if you have any questions or if you need a mentor.
Open Category - Open to the public at large (including all WSU undergraduate and graduate students). Practicing engineers in the local aviation industries and hobbyists also are encouraged to compete. Ideally, a group of students will team with or consult with engineers from the industry. In addition to a wingbox, teams must produce a summary report of their structural analysis methods and salient results. Click here to download rules and other information and here for an entry form.
1st place $2,000
2nd place $1,000
3rd place $500
Deadline: April 1, 2020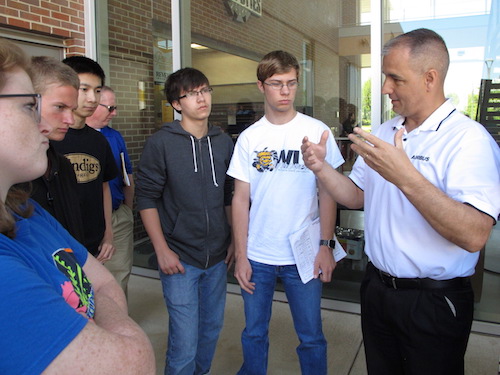 AE 525 Category - Open to undergraduate and graduate students enrolled in the WSU AE 525 flight structures course. The wing-box design challenge will be mandatory for students enrolled in this course. Airbus representatives will be invited to provide guest lecture(s) encompassing practical aspects of designing airframe structures in this course. This category will have a time constraint of one semester. As part of the deliverables, teams will provide a power point-style report at the end of the semester.
1st place $1,000
2nd place $500
3rd place $250
Feel free to contact Dr. Suresh Raju with any contest related or technical questions. Lets go - form a team, design a wing-box, build it, and get ready to test it!
2018-2019 Results Summary
Just in case you want to know more, the sections below outline last year's (2018-2019) rules and results.
High School (click

here

to download rules and other information).

Open Category (click

here

to download rules and other information).

AE 525 Category

(c

lick

here

to download rules and other information).
Fall semester 2018 AE 525 Category results are summarized below.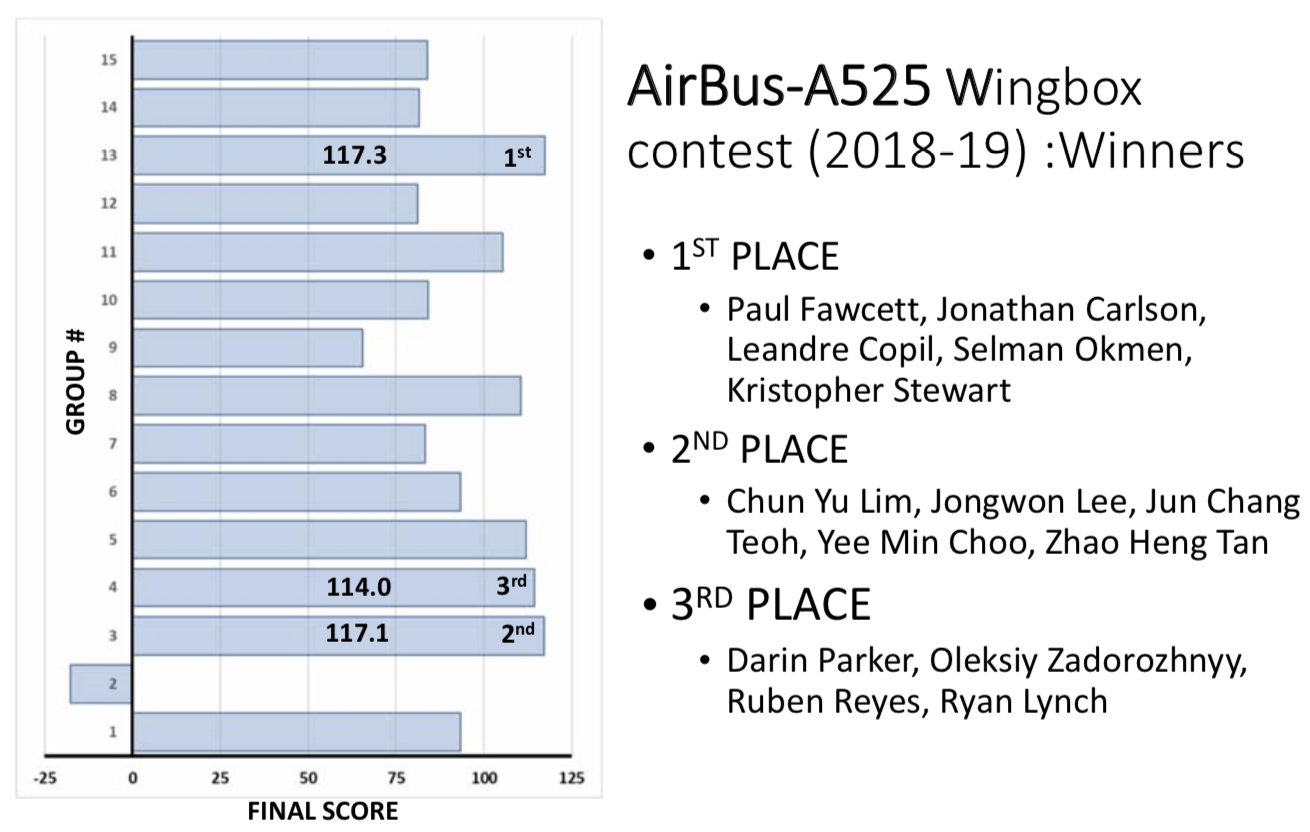 Spring semester 2019 Open Category results are summarized below.